Where the real game is played: NFL cities that do tailgating best
In case you've missed the news recently, it's football season again. That means games, sure, but it also means tailgating. Even if you're not a football fan, you can still enjoy a good all-day outdoor party. Here are some of the most searched tailgating locations on Yahoo.
1. Green Bay Packers: The Tailgating Titans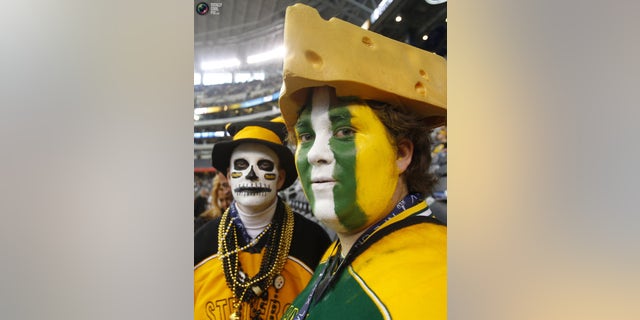 There are over 80,000 names on the waitlist for Packers season tickets. That means fans here are serious about their games and are in no hurry to go anywhere. Tailgating at Lambeau Field has the feel, then, of a more semi-permanent festival (complete with a semi-official band). You'll see lots of brats, cheese curds, and German beers at this weekly party. Take the party inside to the climate-controlled tents of Tundra Tailgate Zone, which has raffle prizes, live bands, and Packers alumni signing autographs. So many parties that you can't decide where to start? The Brett Favre Steakhouse tailgate, just a couple blocks from the stadium, is always a good option.
2. Buffalo Bills: Buffalo Wings in Buffalo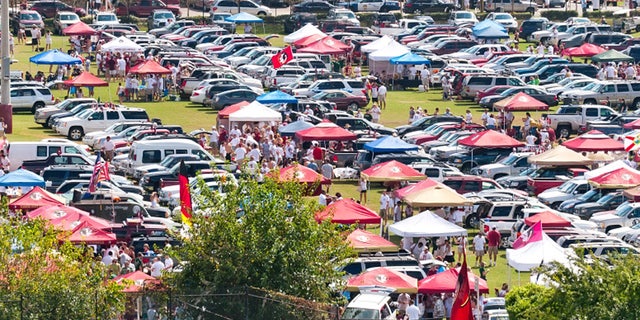 There's not a lot to do in Buffalo, New York. That might be why the entire town descends on Ralph Wilson stadium for some fun. There is traditional outdoor tailgating in the area's parking lots, but the Bills also offer the biggest indoor tailgating party in the league at the ADPRO Sports Training Center. Once there, super fans whip up elaborate concoctions, like "Pinto Ken's" pizza cooked out of a converted file cabinet in his 1980 Pinto and shots served out of a bowling ball. But don't stick to pizza. Who comes to Buffalo and doesn't have buffalo wings? Just make sure you have them smothered in Frank's RedHot sauce or the Buffalo chicken wing dip: cream cheese, blue cheese, and shredded bits of chicken mixed with Frank's RedHot.
3. Kansas City Chiefs: A One-of-a-Kind Bacon-Wrapped Party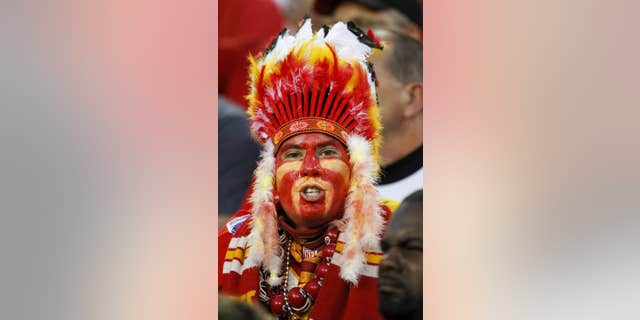 So unique is the Kansas City experience that tailgating at Arrowhead stadium attracts visitors from around the country — many of whom aren't even that interested in the game. The serious tailgaters arrive around dawn for noon games, especially if you want to get invited to the good parties, like those hosted in the Chiefs-themed postal van. You can also rely on bribing people with beer and bacon (or anything wrapped in bacon) to make new friends. Check out the chili contests, homemade barbecue sauce competitions, and the Tee Pee group in Lot C, which has even had acoustic bands to prepare kick-off.
4. Houston Texans: Bigger BBQ in Texas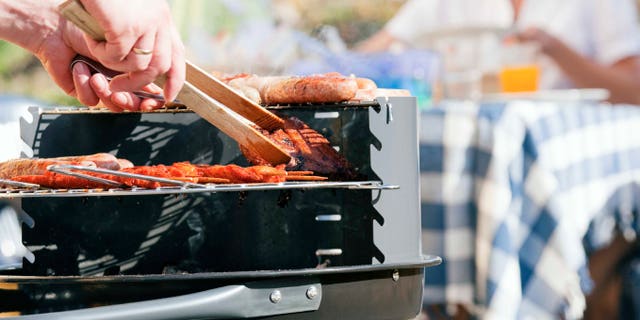 Things are just bigger in Texas. The Texans may be one of the only teams with an official tailgating newsletter and Tailgater of the Week (and of the Year) awards. Of course, they also have organized historic tailgating groups like the Houston Texans Liberty Tailgaters and the Raging Bull Tailgaters. Just be sure to get a guest ticket if you want to tailgate within stadium property. What do all these people do every weekend? Well, there's no barbecue like Texas barbecue, which makes up a large part of the pregame offerings.
5. Philadelphia Eagles: A City of Brotherly Tailgating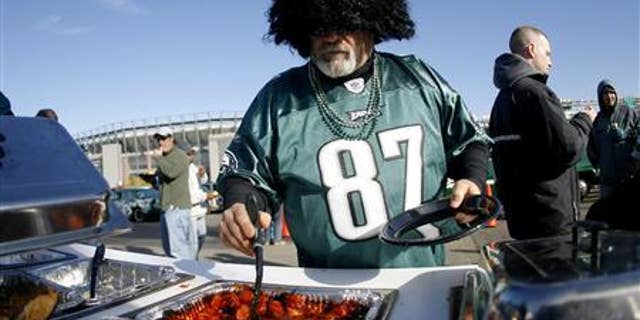 It's no wonder that the City of Brotherly Love has fully embraced the tradition of strangers welcoming each other over grills and beers and games of Shotgun Shotgun, a kind of drinking relay. A repurposed and rebuilt bus has become the unofficial Football Shuttle, taking up tailgating residence in the Wells Fargo Center parking lot section D5. Some hardcore
Eagles fans even had a working hot tub for their party during the playoffs back in January. Or, you can have your tailgate catered. Because that's just how they do it in Philly.
6. Cleveland Browns: Beer-Filled Chicken for Everyone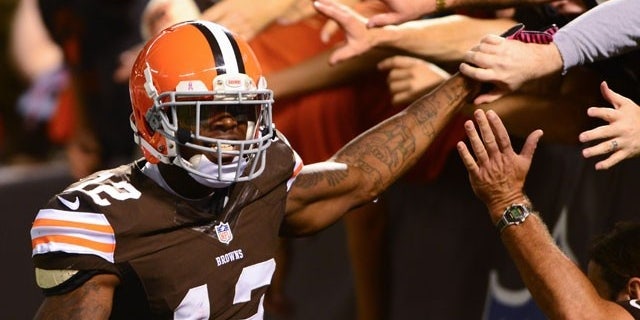 Sometimes football isn't always about the football. The Browns may not be the best in the league, but they certainly have some of the best tailgating. The main Muni parking lot, known for its parties, opened at 7 a.m. for the first home game of the preseason — well before the 8 p.m. kickoff. If you're looking for a more family-friendly affair, head to the Port Authority lot. But, be warned: these fans take their food and their tailgating seriously in any lot. Fried turkey, chili, and Bloody Marys fill the area around FirstEnergy stadium. And, of course, you have to try the Cleveland classic: beer can chicken — a chicken filled with beer and then grilled.
7. Baltimore Ravens: Parking Lots for Everyone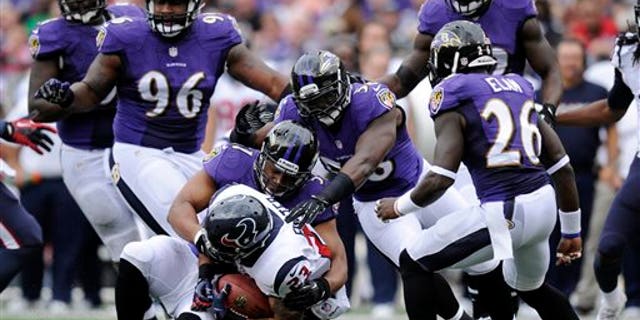 No one does tailgating quite like Baltimore does tailgating. All of the M&T Bank Stadium parking lots are approved for tailgating — a priority for this team, which even has suggested games to play during your tailgate party. Just make sure you pick the right lot. The ones closest to the stadium are typically sold out well in advance. Lots H and G are known for their wild parties. Coincidence that those lots also happen to be where the RVs and campers park? Lots B and C are more family friendly. But, no matter which lot you pick, be sure to bring plenty of food to share.
8. Chicago Bears: A Feast for the Grill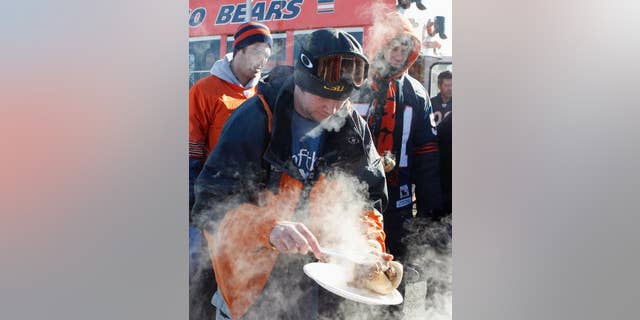 Sure, Soldier Field is cold and windy. That's why you need to tailgate. The surface lots open four hours before the game starts — for which you need a pre-purchased parking coupon or pass — and again for two hours after. (During the game, however, you must take your merry-making into the stadium.) Two lots are designated family-friendly, meaning no alcohol is allowed. Otherwise, bring whatever you want to eat and drink, but no tents, deep fryers, or open fire pits. What you can bring is a grill. What should you grill? Meat. Lots of meat. Follow it up with the Chicago tailgating specialty: grilled Krispy Kreme doughnuts.
9. Pittsburgh Steelers: An Ambulance for the Dedicated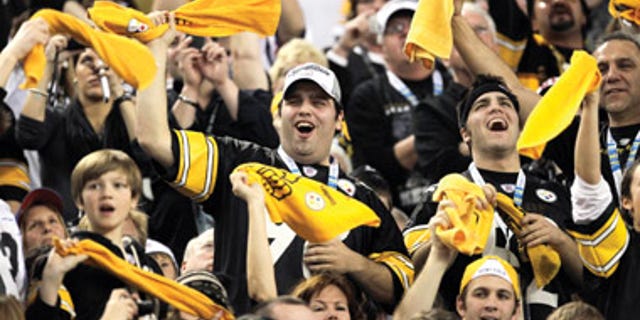 The area around Pittsburgh's Heinz Field has over 20 parking lots, each with a different tailgating feel and all of which open five hours before kick-off. Closest to the stadium you'll find the longtime (and we mean long) fans. There are also family-friendly areas, where kids can play Frisbee, get their faces painted, or join the Steelers Kids Club.
Stage AE is the official Steelers Tailgate Zone, but you can find outstanding cooks everywhere, dishing out potato skins and kielbasa. You might even be able to track down the infamous Mobile Tailgating Unit — a repurposed yellow ambulance operated by the uber-dedicated.
10. New England Patriots: Chowder in the Cold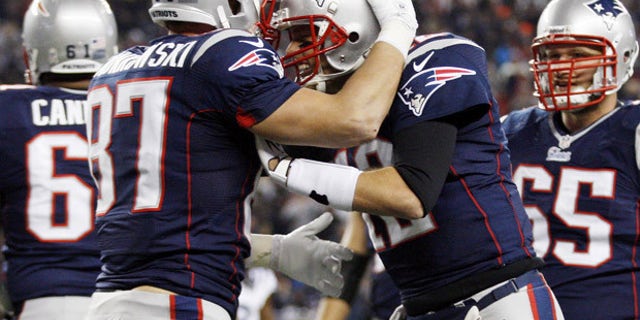 At first, New England's Gillette Stadium might not seem like an ideal spot for pre-game fun. It gets cold … really cold. But that doesn't stop the die-hard fans from partying before kickoff. In fact, it doesn't even stop them from preparing elaborate New England-style spreads. Some fans shuck oysters, while others grill scallops. What goes better with football than fresh clams, shrimp, and lobster rolls? And, of course, you'll want to try some famous chowder — especially to stay warm.
More from Yahoo! Travel
5 Airports With Incredible Spas and Beauty Treatments
Grown-up Backpacks that Actually Look Good
City Names You Are Definitely Pronouncing Wrong