When to buy rental car insurance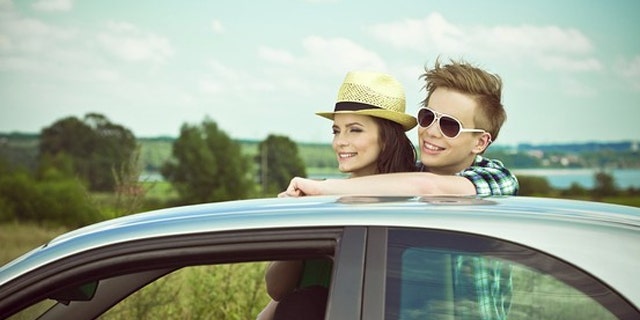 You're on vacation. So to cut down on the stress of public transportation, you decide to get a rental car. Keep in mind that danger will not cut you slack because you are on a holiday.
There is still a chance you could get into an accident or have something happen to the car.
Should you buy extra coverage that applies to your rental car? Do you already have some kind of insurance or are part of a program that will cover the costs of a rental car accident?
Here is a guide for those thinking about rental car insurance:
Kinds of coverage
According to the National Association of Insurance Commissioners (NAIC), rental car companies usually offer the following types of products: collision damage waiver (CDW), liability insurance, personal accident insurance and personal effects coverage. CDW, which can also be referred to as loss damage waiver, isn't exactly insurance, but it does protect you from paying a high deductible if you damage or wreck the car. Liability insurance would cover medical expenses and the cost of damages to another person's property in the event of a car accident. Personal accident insurance pertains to the medical bills of the renter and passengers in the case of an accident. Personal effects coverage is insurance covering the loss of personal property from a rented car.
You may already be covered
The NAIC says your insurance policies that are already in place may make additional coverage unnecessary. For example, health insurance, disability income insurance, or your own car insurance's personal injury protection may cover medical bills from an accident in a rental car.You should check your car and homeowner's insurance to see what kind of rental car-related incidents they cover. If you are on a business trip, your employer's insurance may provide sufficient coverage. If you charged all fees associated with the rental car to a credit card, the card company may provide some coverage. Automobile club memberships, like AAA, may include rental car insurance. Do your homework prior to renting the car. Call your insurance agency and ask exactly what they will cover. Look at all of your options
.Read the fine print
Determine if your insurance or credit card company will really cover sky-high costs and fees in the case of any kind of accident. If you have multiple credit cards, see how each one handles rental car coverage in relation to your existing auto insurance. It may only kick in once you have exhausted your other options. The whole process can get complicated and come with many stipulations and exclusions. It is important to see if coverage differs in reference to the driver of the rental car. Some car rental companies will not provide service to drivers under the age of 25 or will charge an additional fee.
Buy additional coverage
If you cannot find rental insurance elsewhere and prefer to take the extra safety precaution, you can purchase insurance through the rental car company. Do not be embarrassed to ask questions.