Virgin Atlantic passengers quarantined at London airport after travelers begin 'feeling unwell onboard'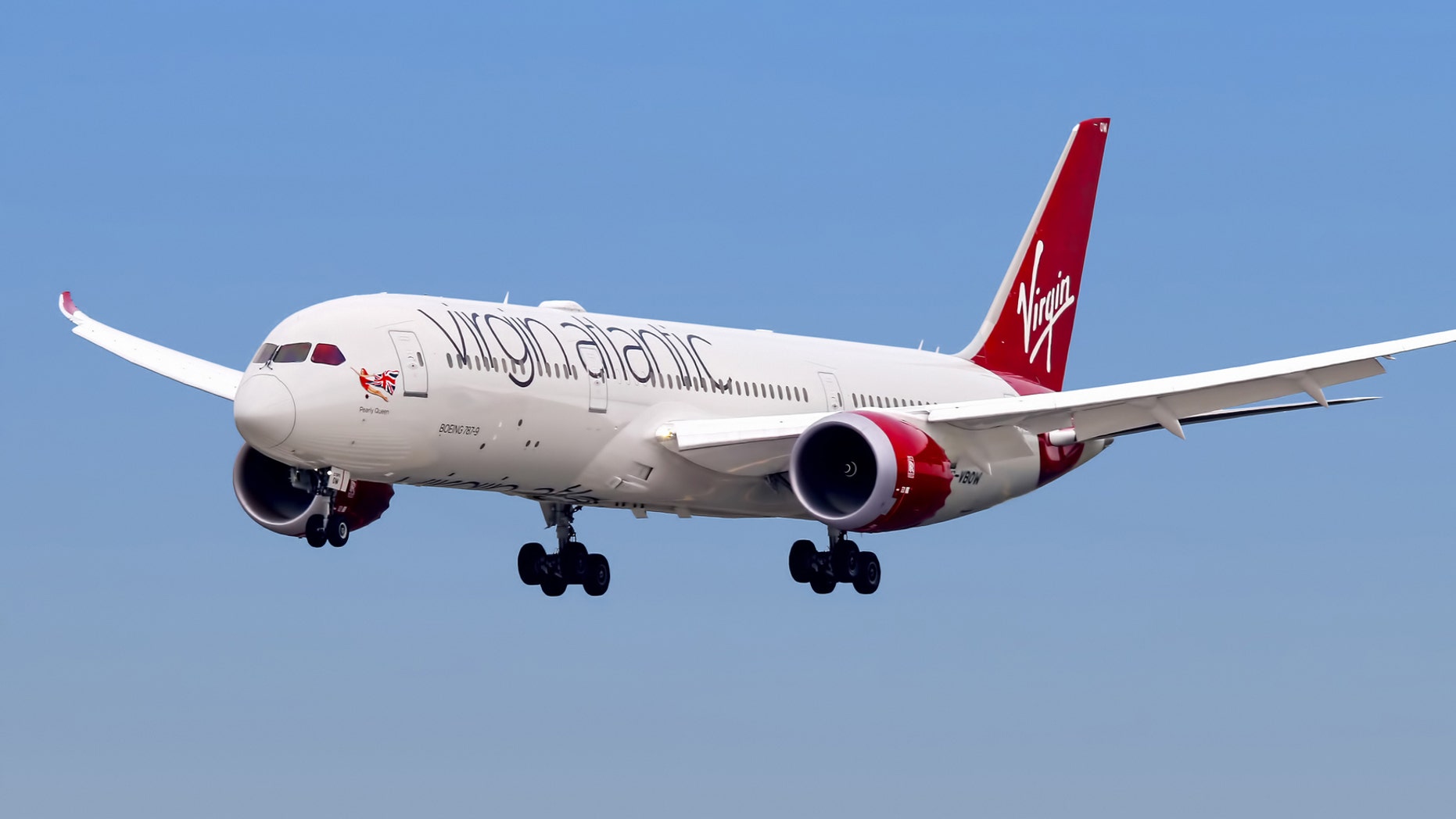 Virgin Atlantic is said to be investigating the circumstances surrounding a recent flight that was quarantined upon landing at Gatwick airport in London after a number of passengers "reported feeling unwell onboard."
Passengers aboard the Barbados-to-London charter flight had just returned from an MSC cruise through the Caribbean, the Associated Press reported. Approximately 50 of the 448 travelers on the aircraft reportedly became sick, according to USA Today.
AIR CANADA PILOT ORDERS 23 PIZZAS FOR PASSENGERS ON GROUNDED FLIGHT
"A number of customers on board a charter flight from Barbados to London Gatwick yesterday morning (March 6th), reported feeling unwell onboard," the airline said in a statement shared with Fox News. "The safety and wellbeing of our customers and crew is always our absolute priority, and local ambulance services attended the aircraft upon landing to provide medical assistance. We are working closely with London Gatwick Airport and medical teams to offer assistance to customers, and will conduct a full investigation into the circumstances."
Virgin Atlantic had also explained to USA Today the specifics of the screening process at Gatwick.
"The screening process onboard took around four hours to ensure that the medical authorities could undertake thorough checks and effectively adhere to standard health and safety procedures," the airline said Wednesday in a statement obtained by USA Today. "Customers were tended to on the aircraft, and have now departed to continue their journeys."
CRUISE PASSENGERS PRAISE CREW FOR HELPING RESCUE PLANE-CRASH SURVIVORS
One traveler who spoke with the AP believes the illnesses originated on the two-week cruise just prior to the flight.
"We didn't notice a lot of people sick on the cruise, but when we got on the plane it was really bad," said Trevor Wilson. "Loads of people coughing, and members of the crew became sick, that's when they alerted ahead."
MSC Cruises, meanwhile, has said there were no reports of stomach illnesses ailments on the ship. The cruise line is said to be investigating too, per the AP.
FOLLOW US ON FACEBOOK FOR MORE LIFESTYLE NEWS
The Associated Press contributed to this report.