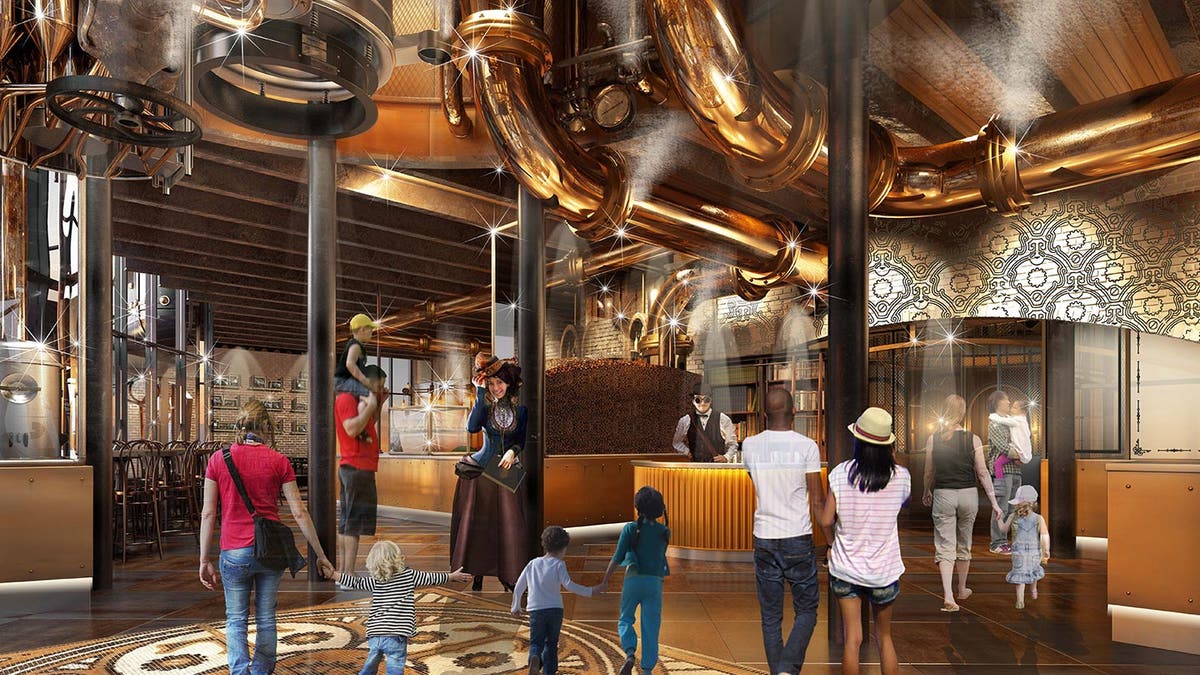 What kid hasn't dreamt of taking a drink from a chocolate river?
Universal Studios is bringing Willy Wonka's world to life with a new restaurant concept that "will transport you into a 19th century-inspired Steampunk chocolate factory."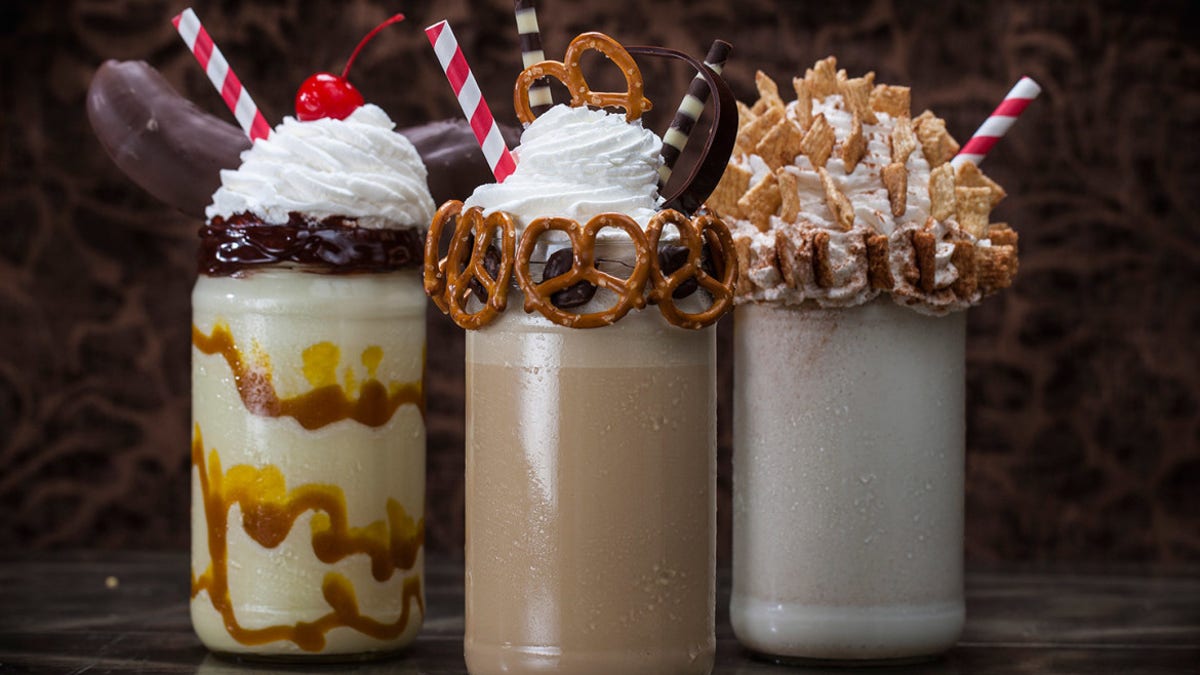 Visitors will be immersed in the world of the quirky candymaker, surrounded by towering smoke stacks, funky gadgetry and staff wearing quintessential Wonka fashion, according to the park's official blog. No word on whether Oompa Loompas will be on hand to serve.
The Toothsome Chocolate Factory & Savory Feast Emporium may be a mouthful to say but the casual dining joint promises to take your culinary imagination to new heights with all-day brunch, pasta entrees, burgers and more that all feature a Wonka-type twist.
But a visit to the Chocolate Factory wouldn't be complete without the ultimate dessert.
Universal unveiled a handful of sweet delights that will be served at the Emporium. From overflowing milkshakes to larger-than-life slices of cake, these desserts are likely to be the star of any meal at the Willy Wonka eatery. Plus you can watch your extreme creation being made right before your eyes.
--Chocolate x5: An explosion of chocolate with chocolate spirals, chunks, ice-cream and whipped cream.
--Bacon Brittle: A fun twist on a breakfast favorite with bacon ice cream, bacon brittle, chocolate covered bacon and bacon caramel.
--Red Velvet: A milkshake topped with a Red Velvet cupcake.
--Key Lime Pie: A classic Florida dessert turned into a shake. You'll even get a slice of pie on top.
The Toothsome Chocolate Factory & Savory Feast Emporium, along with a Wonka-themed candy shop next door, are slated to open later this year.