United launches color-coded process for streamlined boarding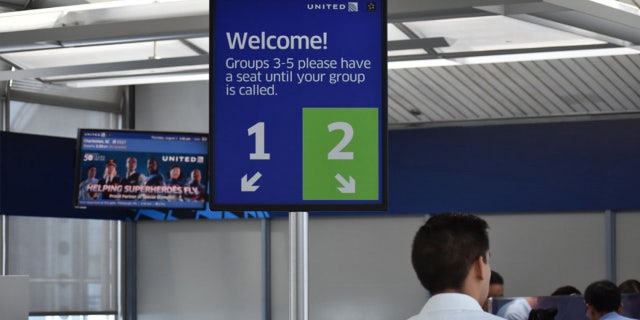 Navigating the airport is about to get a whole lot easier for United Airlines customers, as the carrier has rolled out a color-coded process to streamline boarding across its 1,000 gates worldwide.
The Chicago-based carrier announced the news on Sept. 18 via press release. Maria Walter, United's managing director of Global Operations Strategy, explained to Fox News that the decision to simplify the process was inspired by customer feedback.
"We heard from our customers, that waiting in lines – especially for certain groups – was very long. We worked with our employees to then test all sorts of ideas, from going into airports and conducting tests on live flights," Walter said.
DELTA AIR LINES PILOT GROUNDED FOR CONCEALING 'MAJOR DEPRESSIVE DISORDER' TO KEEP FLYING
Now, United has slashed its number of boarding lines from five to two, which will feature a color-coded process of staggered boarding call to welcome customers aboard their flights, USA Today reports.
First, airline staffers will call "Premier 1K," "Global Services" frequent-flyers, active military and families traveling with children under two-years-old to board. This group can simply board from their seats without having to enter either the blue "1" lane and green "2" lane, a United rep confirmed to Fox News.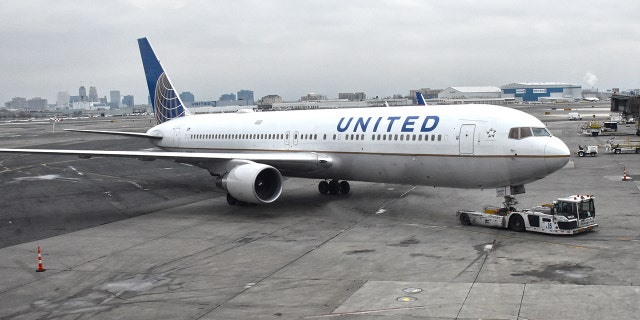 Next, the boarding order will call for first and business-class customers, as well as plus Platinum and Gold level frequent flyers to board via lane 1.
Then, Group 2, comprised of Silver-level frequent-fliers, select United credit card holders and travelers who have purchased priority access or boarding privileges with the carrier, will enter through lane 2.
Meanwhile, members flying Economy Plus, United Economy and Basic Economy, comprising Groups 3, 4 and 5 will remain seated until Groups 1 and 2 have boarded, and then enter through Lane 2. Members of Groups 1 and 2 who arrive late to the gate area will be able to board via Gate 1.
FOLLOW US ON FACEBOOK FOR MORE FOX LIFESTYLE NEWS
In addition, United app users will receive new notifications when boarding begins for their flight, eventually expanding these notifications to text messages, as per the release. "Digital displays in the gate area" will also feature updated boarding information.
The streamlined boarding process first debuted at Los Angeles International Airport in February.