United CEO Oscar Munoz says employee was more concerned with plane's schedule than passenger's heart attack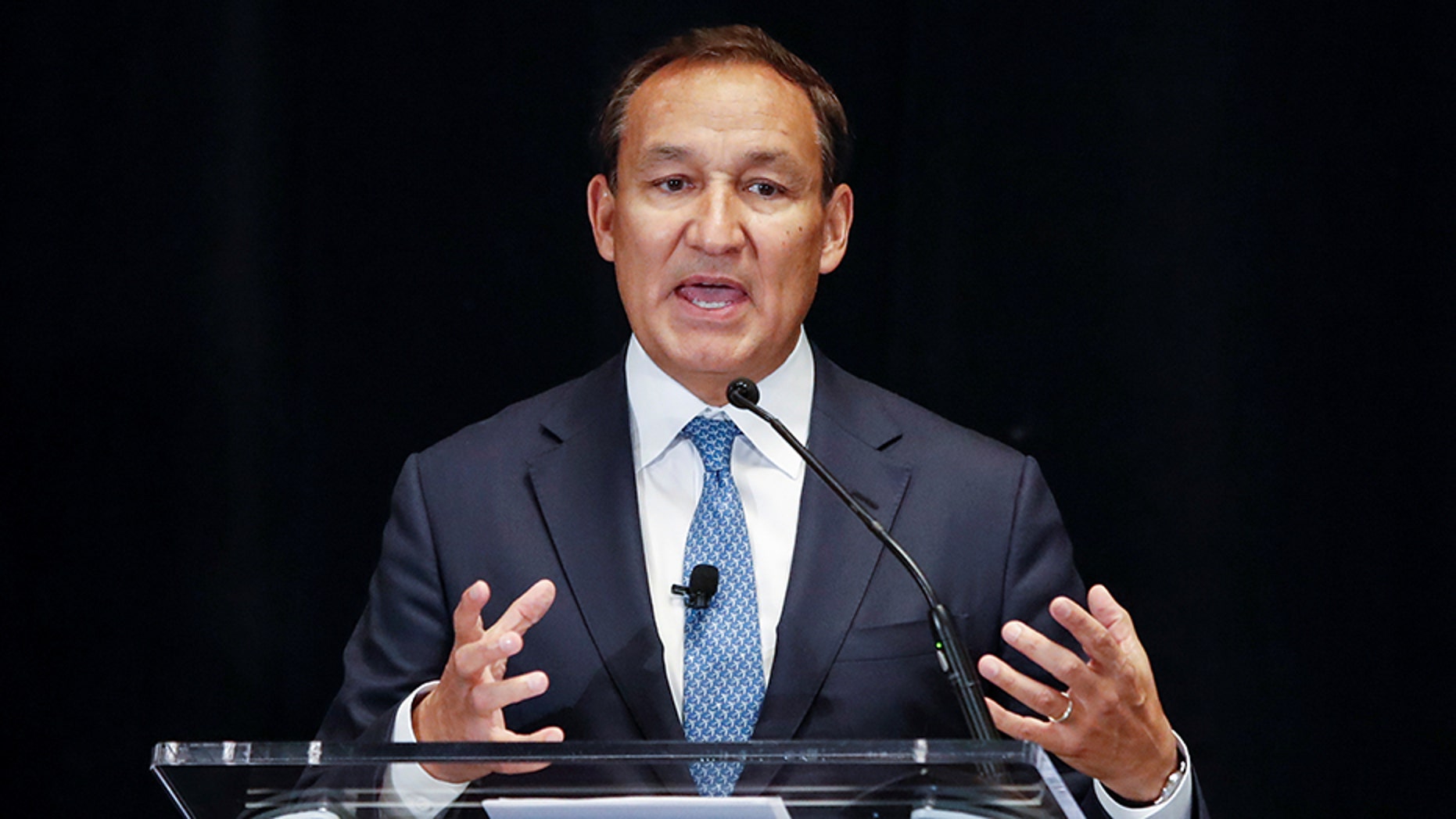 United CEO Oscar Munoz says the airline is ramping up its efforts to improve customer service — but in doing so, he revealed just how backwards the company's priorities used to be.
During a speaking engagement at Monday's Society for Human Resources Management (SHRM) conference in Chicago, Munoz claimed that the airline's strict rules and efficiency protocols were forcing employees to prioritize policy over customer care, which once led to an alarming incident involving a gate agent and a sick passenger, Quartz reported.
PEACOCK KEPT OFF UNITED FLIGHT GETS SPECIAL WEDDING INVITE
According to Munoz, a frustrated gate agent once told him that a passenger once suffered a heart attack while waiting to board a flight, and when he reported it to a zone controller — whose job it was to make sure flights left on time — the controller was more worried about the plane departing on time.
"That, ladies and gentlemen, was not a caring thought," he said of the zone controller's priorities.
Munoz also claimed that, for the gate agent, this particular incident left him with feelings of apathy concerning his job.
"We let rules and procedures get in the way of our people," Munoz stated.
SEE IT: COUPLE GETS MARRIED ON CROSS-COUNTRY SOUTHWEST FLIGHT
Munoz added that United had actually reorganized its "core four" priorities following the airline's highly publicized dragging incident in April 2017, in order of importance: "Caring" now follows "safety" as the airline's priority, followed by efficiency and dependability, Quartz reported.
Munoz said the results of the airline's new policies will need to be observed over time.
FOLLOW US ON FACEBOOK FOR MORE FOX LIFESTYLE NEWS
Following the 2017 dragging incident, in which passenger David Dao was forcibly removed from a United flight to Kansas City, and bloodied in the process, United also announced several policy changes, including up to a $10,000 incentive for voluntarily bumped passengers on overbooked flights.