Ultimate guide to Colorado ski country in summer
Wildflowers, deep blue skies, the scent of pine on the breeze, an average high of 75 degrees. The Colorado Rockies are paradise for those who love the great outdoors. And during the summer, area ski resorts get retooled for warm-weather sports and summer concerts and more.
Here is your ultimate summer guide to the Colorado ski country in the summer.
1. Pick your village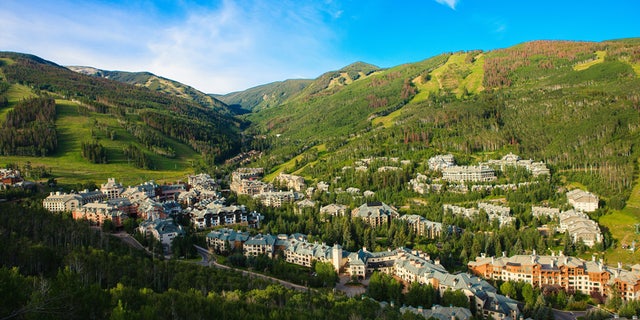 There are plenty of mountain villages, each with their own charm and character. Head to Aspen for a modern, en-vogue vibe, with its lovely downtown filled with enough shopping and restaurants to keep you busy when you're off the trails. Vail Village, modeled after an old world alpine village, is more compact and is bustling with people and activities -- all within walking distance.
Nearby Beaver Creek, more quiet and quaint, is set apart within the valley and has its own village, golf course, dining and shopping. Adventure seekers tend to flock to Breckenridge known for its extreme sports, along with its authentic western downtown at the mountain's base.
2. Take a hike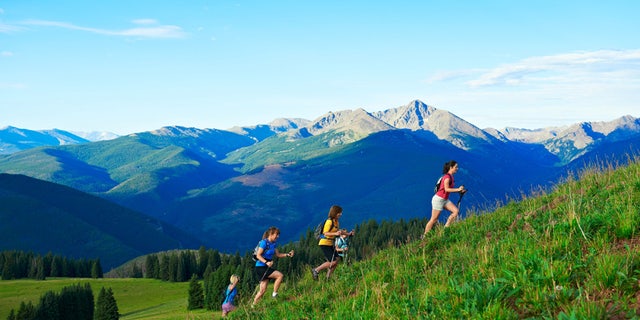 Getting out on the trails, at every turn is another fantastic view of snowcapped peaks, turquoise lakes and plummeting valleys. For first-time hikers, take a quick 20-minute bus ride up to the Maroon Bells (a lovely set of twin peaks) near Aspen and enjoy an easy, but beautiful hike around the lake beneath two of the most photographed mountain peaks in the country. You might even come across a moose, as we did. If you're staying closer to Vail, another gorgeous but not too strenuous hike takes you from Piney Lake to Piney River Falls, a huge cascading waterfall that rewards you at the end of this view-packed trail. A more advanced hike, due to its uphill climbs, is the hike to Beaver Lake at Beaver Creek, which takes you through pine forests and plenty of snow any time of year to a high altitude mountain lake.
When hiking, be sure to bring plenty of water and load on the bug spray to avoid the mosquitoes and biting flies. Afternoon storms are also common, so an early start is best.
3. Grab a gondola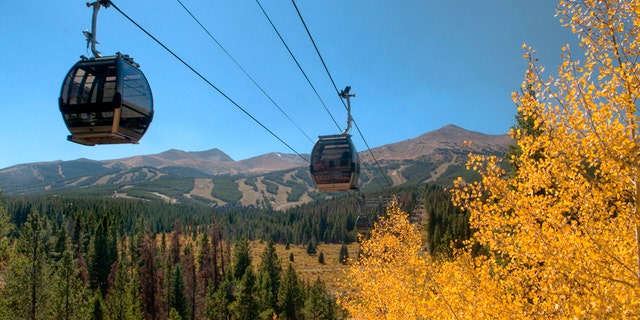 Every mountain area has its own gondolas, and hopping a ride is a wonderful way for all generations to enjoy the spectacular views you only get from on high without having to make the trek up there by foot.
Beaver Creek is currently installing a combination lift that will have both enclosed gondolas and open air chairs before it hosts the Alpine World Ski Championships next February. Breckenridge's enclosed gondolas are also fun as they literally swing back and forth as you go up the mountain.
Most lift tickets are good for the entire day, so plan to use them multiple times perhaps as a lift up before you hike down the mountain, to enjoy lunch or dinner at a mountaintop restaurant or just to take in the sights.
4. Kid-friendly fun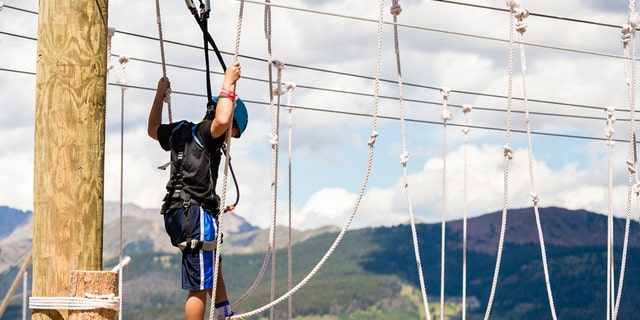 Get the kids away from their electronics and into the great outdoors for adventures that will grab their attention more than Minecraft. Most of the villages, like Breckenridge, Beaver Creek, Aspen and Vail, offer kid-friendly fun like bungee trampolines, panning for gems, rock climbing walls, mini golf and more.
Beaver Creek is a particularly great spot for kids with many activities designed for families. There's a free children's museum geared toward the younger set and free outdoor movies at the base of the mountain during summer months. If your kids want to see a real cowboy in action, take them to the free Beaver Creek rodeo every Thursday during summer. As an extra bonus, every day at 3 p.m., the village hosts cookie time where a chef roams the village, handing out freshly-baked chocolate chip cookies.
For more adventurous families, try Adventure Ridge at Vail where you can tackle a ropes course or ride the zipline (there are even mini versions for kids younger than 7) or head to Breckenridge for a ride on the super fun self-controlled Alpine Slide or Alpine Coaster at their Summer Fun Park.
If parents want a day to themselves perhaps for a longer hike or more daring adventure the kids are not up to yet, send them to kids day camp. Most resorts have them. Beaver Creek offers a program for children 5-13 that gets them involved in mountain activities so they hardly even notice you're gone.
5. Wet 'n wild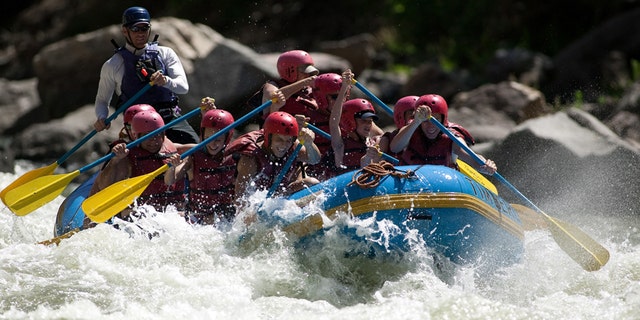 It wouldn't be right if you came to Colorado and didn't get a little damp. With so many rivers, streams and lakes, there's plenty of ways to get wet. But be prepared that the water is actually ice melt from the mountains, so it can be a touch chilly.
Sage Outdoor Adventures offers white-water rafting for all levels and abilities throughout the area. Kids are welcome on trips through more calm rapids, and you can also hop in a kayak attached to the raft or tube down the river.
Fishing is also abundant in the Rockies. Try a guided fly fishing trip with Gore Creek Fly Fisherman or enjoy regular bait fishing at area ponds and lakes. Just be sure to purchase a fishing license online or at a local shop.
6. Ride a bike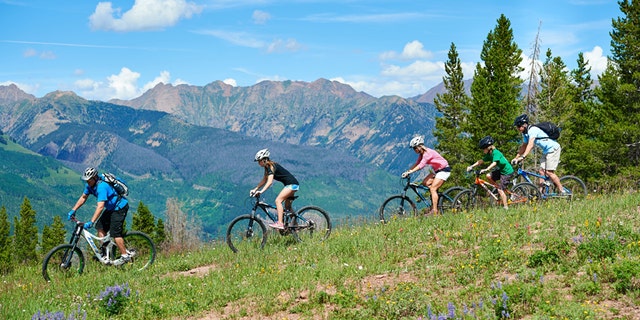 If you're looking for a true challenge and adrenaline rush, mountain biking the Rockies would certainly qualify. Some cyclists choose to bike both up and down the mountain while others ride a gondola or lift to the top and then just cycle down one of the many bike paths.
Families can also enjoy biking the Rockies, but without having to pedal steep inclines and descents. Rent bikes for an afternoon from a local bike rental company like Beaver Creek Sports and head to flatter terrain in a valley. Try biking the Eagle River in the town of Avon, close to Beaver Creek and Vail, where you can listen to the gurgling mountain stream as you ride past mountain scenery. There's even a playground along the way where you can stop to give everyone a rest and a little play time.
VBT Vacations also has a bike tour that hits many of the highlights of the Rocky Mountains. On their Colorado: Biking the Rockies​ tour, cycle past the Maroon Bells and along the Rio Grande Trail, ride down Vail Pass to Breckenridge and even get in some white water rafting.
7. Where to refuel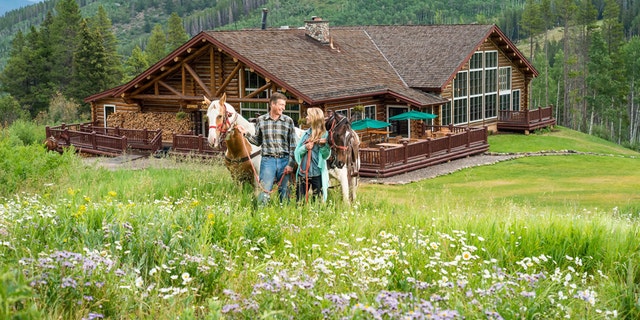 All the activity you'll be getting in the Rockies means you have to keep your body fueled and ready. The good news is that the dining in these mountain villages is fantastic. Be sure to enjoy a meal at a mountaintop restaurant like Mamie's Mountain Grill at Beaver Creek (about a 1-mile hike from where the lift drops you off), the Sundeck in Aspen and Bistro Fourteen or Talon's Outdoor Deck at Vail Mountain.
One of our favorite experiences was dinner at Beano's Cabin on Beaver Creek Mountain. Take a one-hour horseback ride or 20-minute wagon ride up the mountain where the restaurant is nestled amid breathtaking views (you can see deer grazing to boot). Then, enjoy a five-course gourmet meal that even the kids will love while listening to live music.
Other restaurants include the kid-friendly Blue Moose Pizza with locations in both Vail and Beaver Creek (be sure to order a pack of chocolate chip cookies to go), Toscanini Italian restaurant in Beaver Creek with great views of the village ice-skating rink (which does operate in summer) and the Beaver Creek Chophouse (with a restaurant in Vail, as well) where a magician entertains your kids so you can appreciate your spectacular steak. Finally, I would be remiss not to mention Rimini Gelato at Beaver Creek where you must sample the peanut butter flavor, which tastes scrumptiously like peanut butter pie.