Turtle 'surfing' tourists face five-figure fine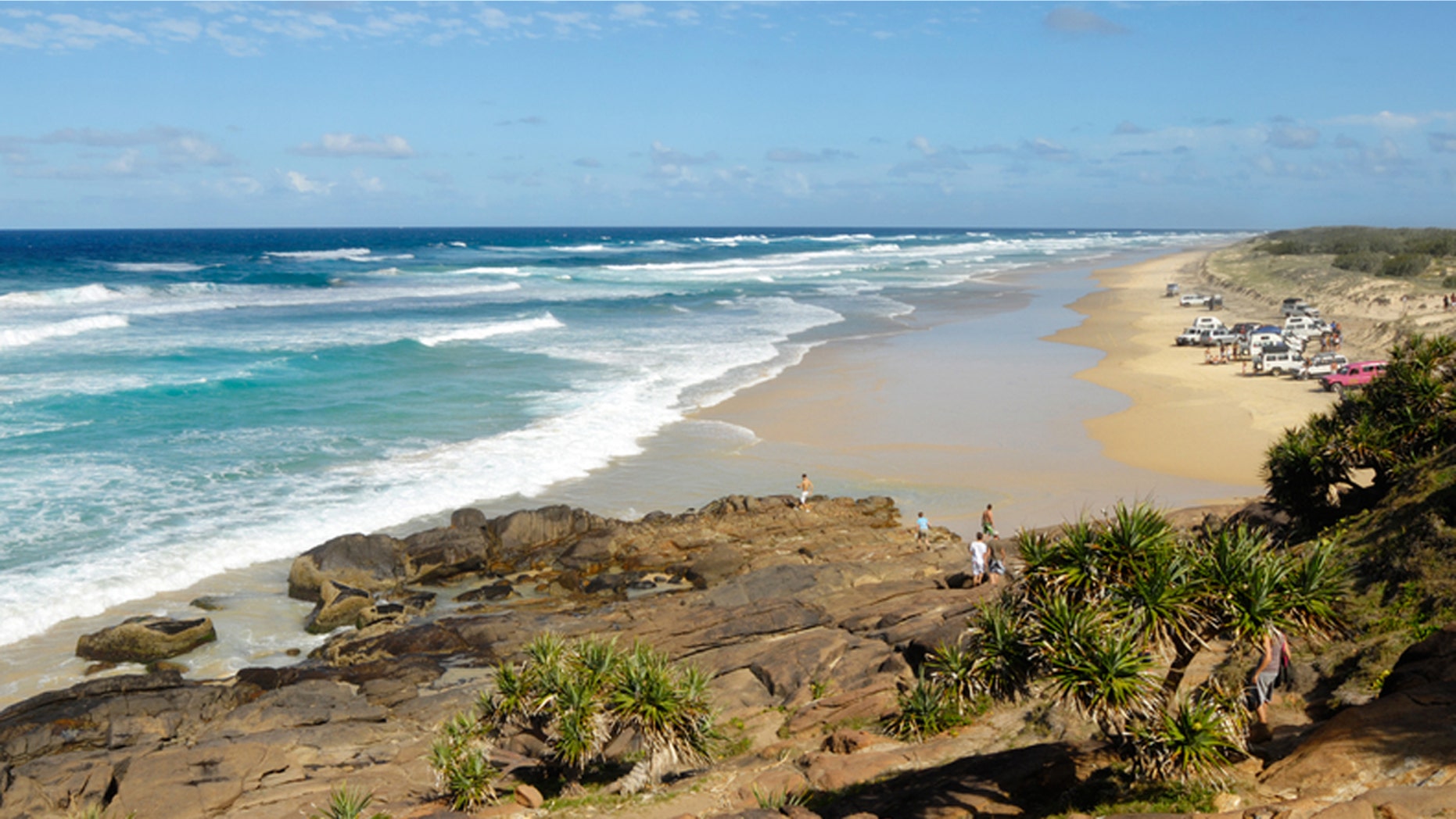 Two tourists are facing a major fine after standing on the back of a turtle at an Australian beach and posting a picture online.
The photo was originally posted by Ricky Rogers on Instagram and geotagged Fraser Island, Queensland—a UNESCO World Heritage Site known for its dense rainforests, sand dunes and diverse wildlife.
The photo was captioned: "Surfed a tortoise on zee weekend.. gnarly duddddeeeee."
On Tuesday, wildlife photographer Matt Wright reposted the picture to Facebook, condemning the "turtle surfers," reports Sunshine Coast Daily.
"When your brain is the size of a peanut, your thought process is ridiculous. Share this around and let's see if we can get this fool a nice hefty fine," Wright wrote.
Over 14,000 people have since shared photo and thousands have commented, calling the duo's actions "appalling" and "disrespectful."
The Instagram account that originally posted the photo has since been deleted but Queensland Parks and Wildlife Services said the department has since opened an investigation into the incident.
THE FUNNIEST ANIMAL PHOTOS TAKE THE INTERNET BY STORM
"There is some evidence to suggest that this turtle was deceased at the time of the photo," the statement said. "QPWS are taking this matter seriously and investigating further."
RSPCA  Queensland spokesperson Michael Beatty said that while is not illegal to approach turtles, the two men could each face a fine of up to $20,000 AUD (about $15,000) if they are identified and found guilty of "interfering with a natural resource."