TSA uncovered record 3,391 guns at US airports in 2016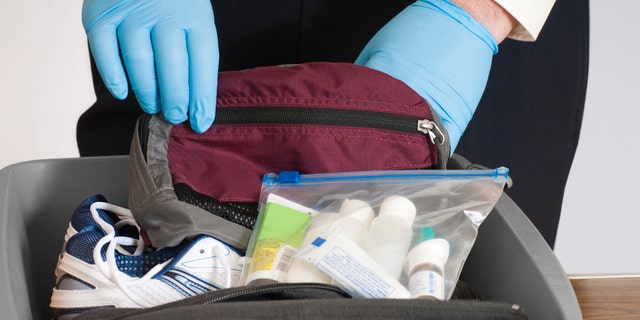 The Transportation Security Administration (TSA) announced Thursday that its officers seized nearly 3,400 firearms from carry-on bags at security checkpoints in airports across the U.S. in 2016.
The 3,391 total discoveries at nearly 240 different airports signal a 28 percent jump from 2015 — when 2,650-plus guns were uncovered at security checkpoints nationwide — and equate to roughly nine seizures a day.
Perhaps even more troubling, the TSA said approximately 83 percent of the guns collected were loaded.
Keep in mind that the TSA screened a total of 738,318,264 passengers in 2016, which is more than 43 million more compared to 2015.
Atlanta's Hartsfield-Jackson International Airport led the way with 198 firearms seized last year, followed by Dallas/Fort Worth International Airport with 192. Houston's George Bush Intercontinental Airport (128) ranked third for the second consecutive year, beating out Phoenix Sky Harbor International Airport (101) and Denver International Airport (98).
More from Travel Pulse
Villa Vacations: Which Destinations are Trending?
Your 2017 Guide to New Commercial Airliners
Disney Cruise Line to Reprise 'Star Wars' Day at Sea in 2018
The Coolest Theme Cruises Setting Sail This Spring
Why Vegas is Perfect For The Super Bowl
Orlando International Airport, Nashville International Airport, Tampa International Airport, Austin-Bergstrom International Airport and Salt Lake City International Airport round out the top 10 for 2016, with each having 75 or more guns seized.
Most of those travelers showing up to checkpoints with firearms did so unintentionally.
"If you're grabbing a bag, suitcase, briefcase, jacket or other item you haven't used in a while, be sure to give it the once-over so you don't accidentally take something prohibited to the checkpoint," TSA blogger Bob Burns wrote in his 2016 holiday travel tips. "Many people who have brought guns, ammunition, knives and other prohibited item say that they did so unknowingly."
Nonetheless, 2016's increase and the fact the figure has gone up every year since 2008 is disconcerting to say the least. Last year's record mark is also likely to factor into the conversation surrounding airport security on the heels of this month's deadly shooting at Florida's Fort Lauderdale-Hollywood International Airport, in which 26-year-old Esteban Santiago killed five people and wounded six others at a baggage claim area inside Terminal 2.