TripAdvisor names world's best beaches
Looking for a warm-weather getaway this chilly winter?
No need to waste time deciding where to go. Travel site TripAdvisor has announced the Travelers' Choice winners for the best beaches around the globe.
For the second year in a row, Baia do Sancho, Brazil secured the top spot as the world's best beach getaway. Though the beach is located on a remote island, travelers say its worth the trek.
There are winners on every continent—besides the Artics of course—with favorites for families, romance, action or relaxing. And there's no need to break the bank, TripAdvisor says that many of these destinations have hotel options for less than $200 a night.
The top beaches in the world are:
1. Baia do Sancho, Fernando de Noronha, Brazil
2. Grace Bay, Providenciales, Turks and Caicos
3. Rabbit Beach, Lampedusa, Italy
4. Playa Paraiso Beach, Cayo Largo, Cuba
5. Playa de Ses Illetes, Formentera, Spain
6. Anse Lazio, Praslin Island, Seychelles
7. White Beach, Boracay, Philippines
8. Flamenco Beach, Culebra, Puerto Rico
9. Whitehaven Beach, Whitsunday Islands, Australia
10. Elafonissi Beach, Elafonissi, Greece
No U.S. beaches cracked the global 10 list but we've got TripAdvisor traveler picks for the best domestic beach getaways right here. Click here if you want more information about booking a trip to these destinations.
1. Siesta Beach, Siesta Key, Florida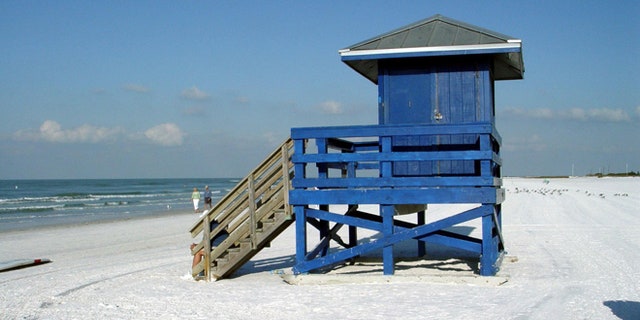 Average nightly hotel rate: $225
Located along Florida's Gulf Coast, this beach boasts pure, quartz crystal sand and tranquil surf making it a fantastic spot for travelers with children in tow. Visitors lauded the serenity of the beach and praised it for being clean and well-maintained.
2. Saint Pete Beach, Saint Pete Beach, Florida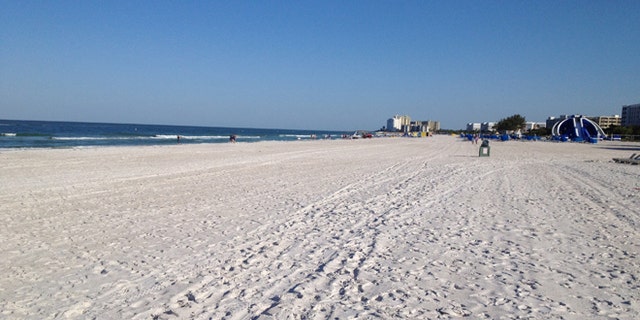 Average nightly hotel rate: $208
A picture-perfect beach with miles of white sand, turquoise water, windsurfing, vivid sunsets, and a lively restaurant scene.
3. Ka'anapali Beach, Lahaina, Maui, Hawaii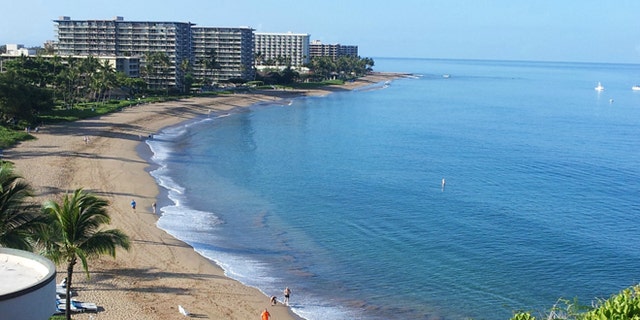 Average nightly hotel rate: $303
This beach isn't just for sunbathers and beach bums but travelers will marvel at the natural beauty Ka'anapali Beach located on the west side of Maui. Beach goers can snorkel around Black Rock where they will see a stunning array of sea life.
4. Wai'anapanapa State Park, Hana, Maui, Hawaii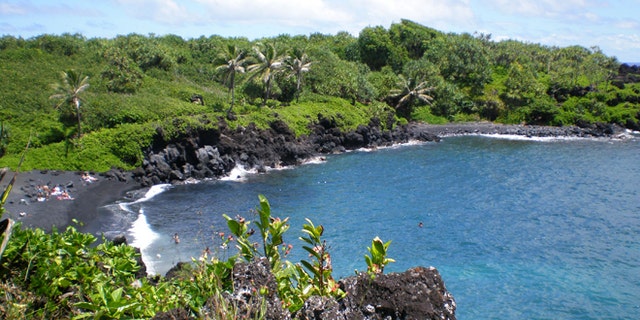 Average nightly hotel rate: $387
"It's the Hawaii experience all in one place. Caves with pools, black sand beach, lava rocks and blowholes. A definite must-stop," notes a TripAdvisor reviewer of this Maui spot. Surrounded by dark volcanic rock, this secluded Hawaiian beach embodies the spirit of aloha with its tranquil setting. Travelers can enjoy a picnic by the sea or hike along an ancient coastal trail where they can explore the flora and fauna.
5. Pensacola Beach, Pensacola Beach, Florida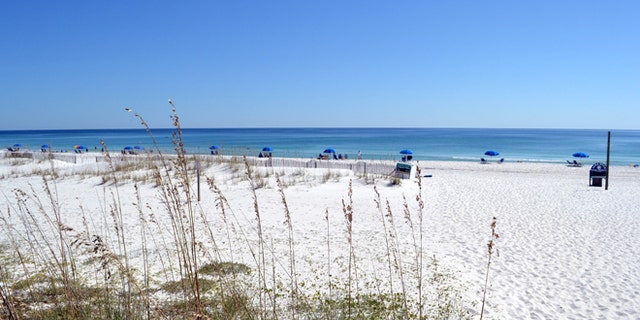 Average nightly hotel rate: $217
The Pensacola Beach Pier offers fishing and unparalleled views of the ocean, while nearby beachfront restaurants serve mouthwatering gulf seafood. Look no further for powdery sand beaches perfect for sunbathing on.
6. La Jolla Cove, La Jolla, California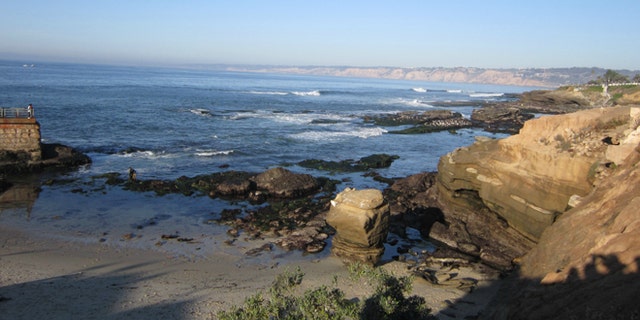 Average nightly hotel rate: $245
This SoCal spot is ecologically protected, making it the perfect place to snorkel, dive, or simply relax."Seeing the marine wildlife was amazing. Regarded as one of the most photographed spots in San Diego, La Jolla is the perfect place to get some truly iconic scenic beach snaps. "The cove and caves are incredible and the waves crashing into the beach and boulders make for a beautiful, surreal site," writes one reviewer.
7. Kailua Beach Park, Kailua, Oahu, Hawaii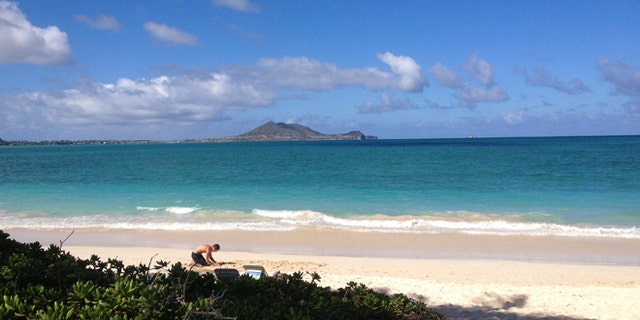 Average nightly hotel rate: $208
Situated on the Windward Coast of Oahu, Kailua Beach Park is known for water sports as well as its breathtaking vistas. Kayakers and windsurfers can venture out to nearby Flat Island.
8. Clearwater Beach, Clearwater, Florida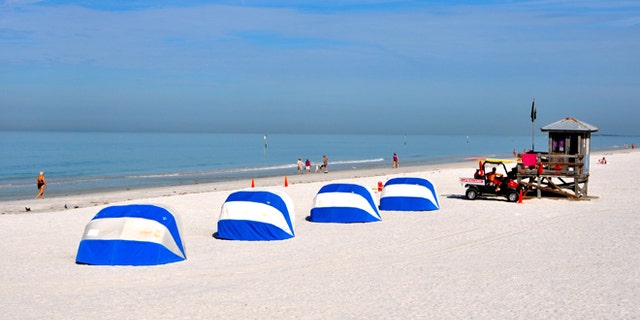 Average nightly hotel rate: $126
This south Florida barrier island beach sees approximately 361 days of sunshine annually, making it an idyllic seaside paradise. White sugary sand extends for nearly three miles, allowing plenty of space for beach goers to spread their blanket.
9. St. Augustine Beach, Saint Augustine, Florida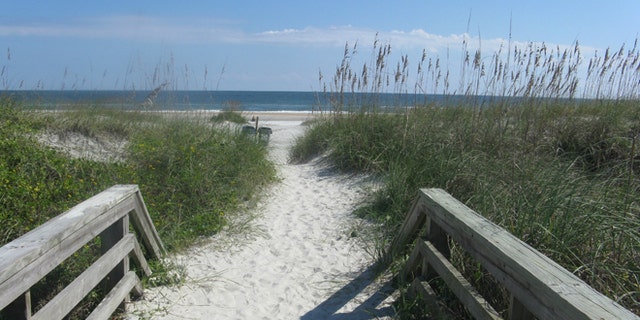 Average nightly hotel rate: $138
There's plenty to do on Florida's Atlantic Coast. This beach offers a vast expanse of powdery sand where travelers can toss a frisbee, build sand castles, or unwind by the surf. Guests can also enjoy spectacular vantage points from the St. Johns County Pier. Reviewers commended the locale for its family friendliness and great variety of restaurants.
10. Beach at Panama City, Panama City Beach, Florida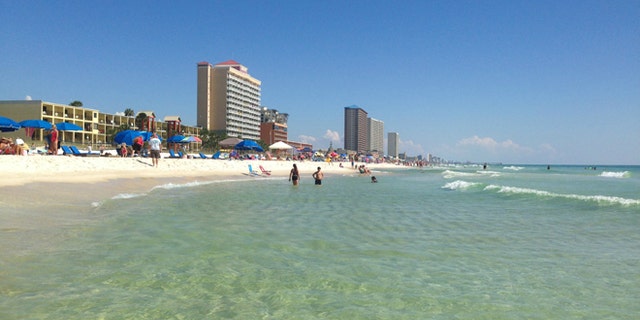 Average nightly hotel rate: $132
"Sugar-white sand and sparkling blue waters. Definitely among the world's most beautiful beaches," writes one satisfied reviewer. What more do you need? With more than 20 miles of shoreline, this Floridian beach is ideal for sunset walks on the sand. Travelers can also enjoy seaside activities including parasailing and snorkeling, as well as nearby restaurants and nightlife for the older set.
For more information on booking and seasonal hotel deals, check out TripAdvisor.