Travel industry group pushes back on congressional calls to restrict Visa Waiver Program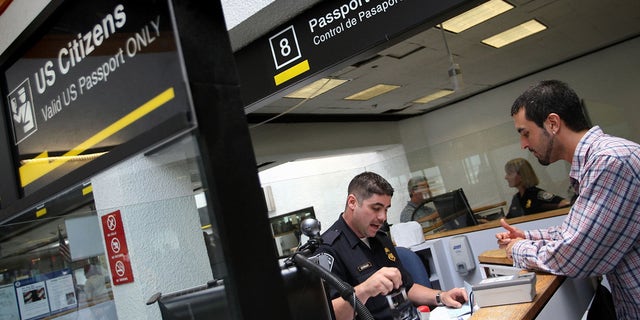 As members of Congress explore new legislation that would limit the country's current Visa Waiver Program, the travel industry is working furiously to push back on any bills they say could restrict millions of travelers coming to the U.S. and have a major economic impact on business and leisure travel.
The Visa Waiver Program, or VWP, was established in established in 1986 and currently allows about 20 million travelers into the country annually that would otherwise have to secure a visa. Member countries include France, Japan, the U.K, and 35 other nations. The current VWP allows citizens of member countries to travel in the U.S. for 90 days.
After it was uncovered that most of the Paris attackers were European nationals, there has been growing concern by members of Congress that America's current waiver program leaves holes in the nation's security.
On Monday, Sen. Rand Paul (R – Ky.) announced plans to introduce legislation that would put a moratorium on the United States issuing visas to refugees from about 30 countries with a "significant jihadist movement," and add a 30 day waiting period for any travelers from the 38 countries currently enrolled in the visa program.
Components of Paul's plan already have bipartisan support. Today, Senators Jeff Flake (R-Ariz.) and Dianne Feinstein (D-Calif.) plan to introduce legislation that would end travel visa waiver privileges for individuals who have traveled to Syria and Iraq within the last five years, reports the Washington Post.
But the U.S. Travel Association, a nonprofit group that represents major players in the travel industry like Hilton Hotels and several U.S. airports, fears members of Congress are rushing to blame the VWP program without considering the drastic economic effects it could have on domestic industries.
"We feel incredibly strongly that it would be an error for Congress to scapegoat a successful program, and put blame on the [visa waiver] for a recent tragedy," Jonathan Grella, vice president of public affairs for the U.S. Travel Association, told FoxNews.com. "Security must come first but freedom should be valued over fear."
Grella articulated that members of the House and Senate should not pass laws based on emotion and "owed it to constituents" to evaluate the opinions of security experts and others before rushing to make decisions on who can enter the country.
At stake is the potential for millions in lost revenue, and the potential for lost jobs, as tourists from other countries may choose not to visit the U.S. if greater travel restrictions are imposed.
"Most people are not going to choose a travel situation with burdensome hurdles over ones where there are fewer restrictions," said Grella.
Though U.S. Travel has yet to release specific figures on how much revenue could be lost, the organization estimated that the 20 million-plus VWP travelers who came to the U.S. last year, generated $190 billion in economic output, supporting nearly one million related jobs.
Grella says members of his organization are doubling down on efforts to educate members of Congress about the potential risks associated with putting restrictions on the program and the potential security fallout.
Currently, members of VWP countries must clear the Electronic System for Travel Authorization (ESTA) — the Customs and Border Protection's automated web-based system that determines whether an individual traveling into the United States will pose a security risk—before boarding a plane headed to the U.S. If the system flags a traveler, he or she must apply for a traditional visa. This requirement was added after 9/11 to enhance security measures but now some House members are saying it's not enough to detect those who have the potential to do harm.
"Obviously it's a vulnerability when you have 5,000 foreign fighters with Western passports," House Homeland Security Chairman Michael McCaul (R-Texas) said Thursday. "We need to tighten up those security gaps."
U.S. Travel says there are better ways to enhance homeland security without placing major restrictions on the visa waiver program. They are advocating for the U.S. working with foreign governments to improve their domestic vetting systems, increasing availability for the Global Entry Program to add to the numbers of rigorously screened travelers, and imposing specialized screening for travelers who have recently visited countries like Syria, or other countries of law enforcement concern.