Top trending spa treatments for the holidays
During the stressful holiday season, what many of us need is a trip to the spa. Spafinder Wellness 365, the world's largest network of spas and wellness locations, has us covered with the top spa treatments to get through the holidays. From seasonally inspired treatments to instant revitalizers, there is something for everyone.
1. Seasonally inspired
If you want the warm smells of the holidays during your treatment, then Seasonally Inspired is for you. What's more, it brings a new twist to the term "locally grown."
For a nourishing, head-to-toe skin exfoliation, make your way to Chatham Bars Inn Resort and Spa in Cape Cod, where they use locally grown cranberries with high antioxidant power in their scrub. The 60-minute treatment costs $140 and is available through Dec. 31. Since Southeastern Massachusetts and Cape Cod are home to 14,000 acres of working cranberry bogs, they won't be running out any time soon.
On the West Coast, visit Estancia La Jolla Hotel and Spa for their signature Lucky Peppermint Mio Massage. This service relaxes as it alleviates tired muscles and instantly cools the limbs. The 80-minute treatment costs $185.
2. Make me beautiful instantly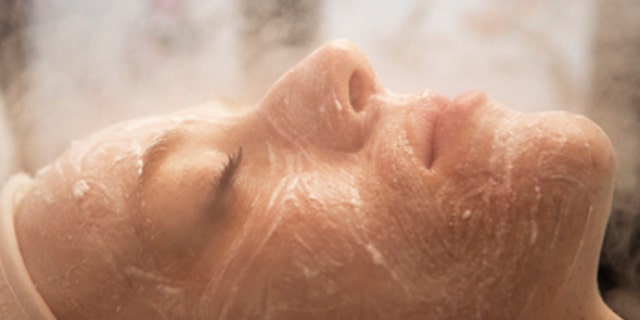 If you can't spend the day and are looking for instant results, Make Me Beautiful is what you need.
In New York City, head to Ling Spa for a 30 minute facial that doubles as both a relaxing treatment and a "face lift." The spa's serums and technology stimulate the production of collagen in your skin, leaving you with a healthier, glowing face. The treatment costs only $50 and is said to last for more than a week. This isn't for the long haul, but it's a great option for a party or outing.
Pure Spa and Salon in Dallas has a similar service. The Elite Signature Face Lift Facial uses Vitamin C and Glycolic acid to speed up cellular production and brighten and tighten your face. The 50-minute treatment costs $139.
3. Hot treatments and experiences for the holidays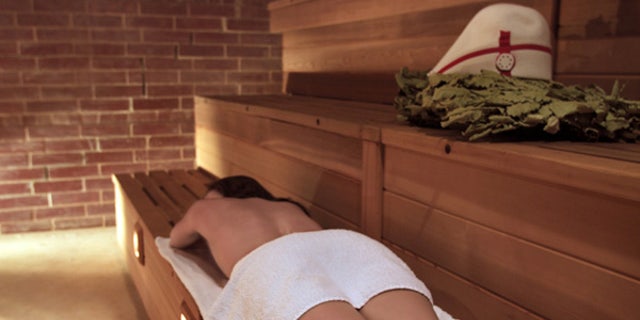 If you are sick of the cold passing through your bones this winter, hot treatments — from hot mineral springs to warm igloo rooms and hot saunas — are the way to go.
Voda Spa in Los Angeles takes pride in the concept of "from the day spa to the day resort." It has four saunas — Swedish/Finnish, Turkish and two Russian banyas that are filled with superheated rocks, producing a pleasant, intense heat. For maximum heat try the dry sauna, which reaches 200 degrees. Enjoy an entire day at the spa for $50 or look into yearly membership pricing.
Spa Castle in College Point, N.Y. is another great option. For $40 on weekdays or $50 on Saturdays and Sundays, you get all-day access to its saunas. Head into the Far Infrared Sauna, where heaters convert infrared light into heat, which is absorbed through the skin, stimulating blood circulation and increasing oxygen flow to the brain. You can relax in the warmth of the hot springs on the roof no matter how cold it is outside.
4. Vitamin-infused skin products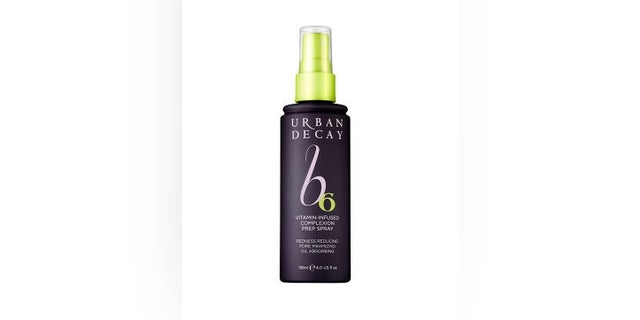 Winter can take a toll on our skin. To restore it affordably, use Urban Decay's B6 Complexion Prep Spray from Sephora, a $33 vitamin-infused spray that hydrates, preps and softens skin. You can use it morning, noon and night.
5. Salt therapy treatments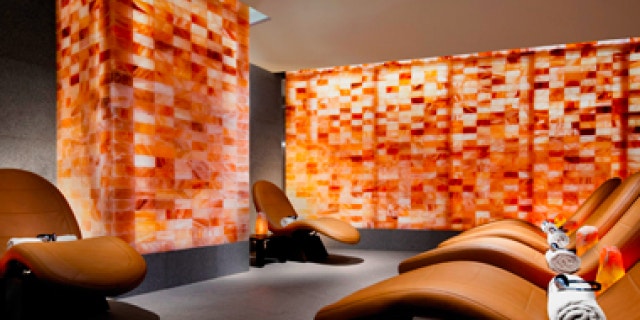 If the change in weather gives you a cold, salt therapy treatments and spa-like chambers are a great option. They boost your immune system, reduce your chances of getting sick and are a great way to detox. According to the Salt Therapy Association, dry salt air, a natural detox for skin and lungs found in Eastern European salt mines decades ago, is gaining popularity throughout the world as "halotherapy." Its benefits include encouraging clear skin, enhanced breathing, superior endurance, deeper sleep and overall wellness.
At Oasis Day Spa in New York, in conjunction with Breathe Easy, guests can choose a number of salt experiences, including a lavender Sea Salt Scrub. Prices can be found here.
Salt Chalet in Encino, Calif., is well known for its therapy offerings. It has two treatment rooms: the large Room to Heal, where you relax in reclining chairs and breathe in the restorative, relaxing and virtually bacteria-free salt; and a treatment room for a salt-incorporated massage. Pricing starts at $31 per session, depending on the package you select.
For more information on the 2015 Top Spa Trends, head to Spafinder Wellness 365.