The movers and shakers in the travel goods industry met up this week in Las Vegas for their annual Travel Goods Show, showcasing the latest in travel accessories and products across the globe. This year's show had over 260 exhibitors showcasing more than 40,000 products on the convention of floor of the Mandalay Bay Las Vegas. Whether it's an innovative way to keep your belongings safe during your global travels, or something as simple as keeping the bottle of milk warm so your toddler isn't crying throughout a long flight, the show pretty much had it all. Here's a look at some of this year's trendiest products:
Travel better with these cool travel accessories
1. AirBac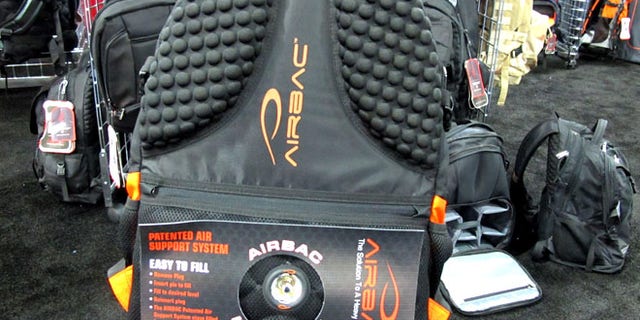 This backpack could peak the interest of those with back problems that have a hard time carrying heavy luggage. The utility-patented concept has an air system incorporated into the bottom of the backpack that enables the weight to sit only in the bottom area of the backpack, taking all the pressure of carrying the backpack on your shoulders and upper portion of your back. Air is pumped into the backpack similar to a tire pump, with a tire valve-like contraception at the front of the backpack. The product is currently sold in more than 3,000 stores across 20 countries. AirBac bags are sold on retail from $59.99 to $99.99.
2. Travel Halo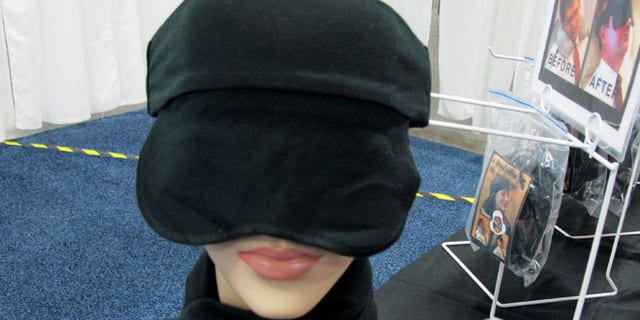 The Travel Halo puts a spin on the travel pillow experience by doing away with the traditional "C-shape" pillow and replacing it with a what looks like a headband equipped with two "stabilizing pillows" that supposedly keep your head in one position. It even has an eye mask that pulls down over your eyes as well. Makers of the Travel Halo claim that a traditional travel pillow doesn't provide enough support, often leading your head to sway from side-to-side during those bumpy flights or road trips. The "stabilizing pillows" aren't exactly as comfy as your pillows at home, but it's possible it can get the job done for frequent travelers. It can only be purchased online for $29.99.
3. Travel Safe Products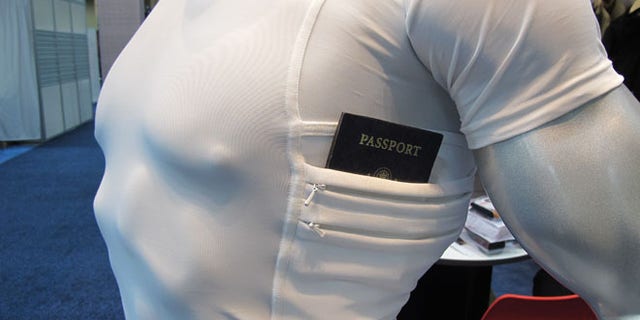 Travel Safe products is to provide customers with products to help conceal your valuable personal belongings, such as passports, ATM cards, or jewelry, from thieves while traveling domestically or abroad. The company has a ton of products to showcase this, but prominently on display at The Travel Goods Show was their line of multi-pocket compression t-shirts, tank tops, and even "short-shorts," equipped with pockets designed carry mobile devices, cash, credit cards, and even jewelry. You can technically wear the shirts as is, but for those that want to keep things more fashionable and aren't in to wearing shirts with a ton of pockets, the Travel Safe shirts can easily serve as an undershirt as well. Men's and women's shirts are sold online for $69.95 each.
4. Warmze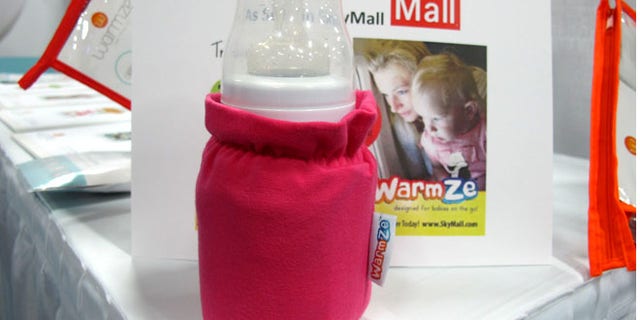 Warmze provides relief to parents worried that they won't be able to keep that bottle of milk warm for their little one during those long flights or road trips. Similar to a heating pad, the fabric cover slips right over the bottle like a glove, providing heat for up to 10 hours. The heating fabric can even thaw out frozen breast milk well. The product is sold online and at more than 100 Babies R Us stores around the country. A Warmze starter kit is selling online for $14.99.