Top 5 features on Cunard Line's remastered Queen Mary 2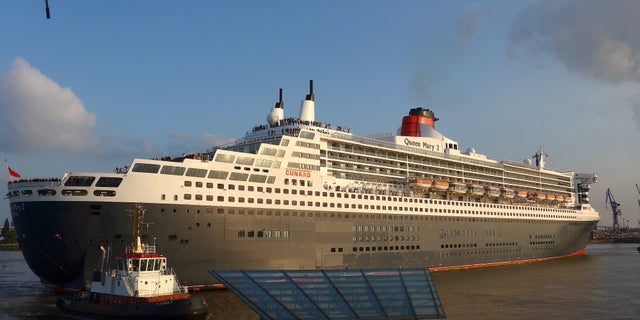 Cunard Line's flagship Queen Mary 2 is the only remaining genuine ocean liner in the style and function of classic ships past.
Launched in 2004 as the largest and most expensive ocean liner ever built, the vessel was an instant hit among cruisers in-the-know.
Now, the ship has been remastered to more closely resemble the original Queen Mary from 1934 while sporting the addition of several new features that amp up the wow factor.
Here are the top five enhancements for travelers to be excited about.

1. Historically inspired decor.
Naval architect Stephen Payne was keen to pay proper tribute to the first Queen Mary – now moored in Long Beach, Calif. – when he designed the new ship's interior space.
The interior decor now reflects the original's iconic art deco aesthetic with homages to bold contrasting colors that feature circular and diamond geometric patterns.
Modern amenities are presented with traditional marble, brass and bronze accents, and even photographs of historic Cunard buildings in Liverpool, Southampton and New York (captured by Paul Ward) line the walls of passenger staterooms and suites.
2. Solo to suite accommodations.
There are plenty of solo travelers interested in cruising who would rather not pay a single supplement-- and on the Queen Mary 2, 15 new Britannia Single staterooms make sure these passengers won't be treated like third-class citizens.
The new ship boasts 30 additional Britannia Club Balcony staterooms which were added to the forward upper deck, and a complete overhaul of such existing cabins, as well as entry-level Britannia staterooms, is to be completed through 2016.
The creme de la creme of accommodations onboard are the Queens and Princess Grill suites, with exclusive access to their corresponding specialty restaurants. The private passenger spaces, including the liner's signature loft suites, have also been entirely redesigned.
3. Fresh Dining Concepts
Among the retooled dining venues onboard are the Queens Grill and Princess Grill restaurants, each with their own unique atmosphere, more table tops for two (so you can enjoy a private meal with a loved one or friend) and updated cuisine. The cramped dining rooms from the ship's past have been cleared out for a more spacious experience overall.
The former Todd English specialty restaurant aboard has made way for the Verandah, a new French dining experience also inspired by the ship's original namesake.
The layout of the Kings Court buffet has seen the removal of two central elevators to reconfigure the space for more optimal flow and seating. Also along for the ride are refreshed menus and four ethnic-inspired dinner alternatives: Indian, Italian, Pan Asian and Tex Mex.
4. Enhanced Public Spaces
In addition to new carpets, paint and surfaces throughout, many public spaces have been enhanced-- from the spa to the theater. Even the atrium has been renovated into a loftier, airier space with the removal of two central elevators.
The most dramatic transformation, however, was reserved for the Winter Garden conversion into the Carinthia Lounge. Part relaxing respite for Veuve Cliquot Champagne Afternoon Tea, part casual cafe space, the lounge is named after the line's classic Carinthia vessels and displays light and airy hues.
5. Canine and Feline Kennels
Can't say farewell to Fido? Pet lovers can continue to bring their beloved dogs and cats onboard for crossings in the newly expanded kennel facilities.
Ten kennels were added to renovated vessel and now the ship boasts a Liverpool lamp post and New York fire hydrant on the outdoor dog walking deck for an added touch of home between the two port destinations.
Cunard's acclaimed White Star Service is expertly delivered to four-legged friends-- and their owners.