Do you need some time away? Far, far away? Look no further than Gayot's top 10 remote hotels worldwide, featuring top accommodations from the fjords of Greenland to an island in Tahiti. Whether you hike across steep inclines, glide in via floatplane or drive for hours off the beaten path, each of these far-flung gems promises to be well worth the effort. One of them is even in the USA, while another is built almost entirely out of salt. Enjoy the top 10 remote hotels around the world.
1. Australia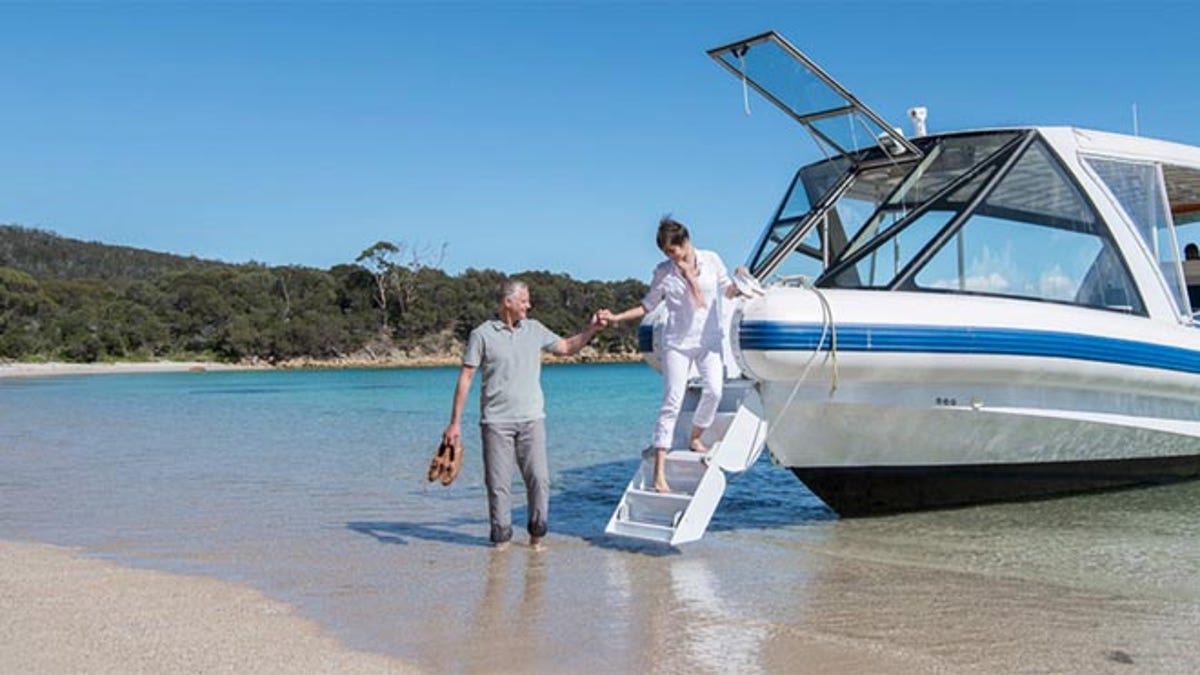 Tasmania
Coles Bay
Saffire Freycinet
Breathtaking and utterly unique, the avant-garde Saffire Freycinet was inspired by the coastal contours of Tasmania's east coast. Local timber, stone, leather and glass create a tactile experience that is designed to bring guests closer to nature. Accommodations include suites and private pavilions, the latter with plunge pools. In the lounge, guests can enjoy evening canapés amid the dramatic sixteen-foot tall fireplace and original 1950s furnishings from designers such as Charles and Ray Eames. The day spa emphasizes Tasmanian ingredients, and Palate Restaurant serves as a showcase for seafood from local fishing villages and wines grown in the area's Mediterranean-like climate. While this hotel is to die for, Mother Nature provides stiff competition for guests' attention — complimentary outdoor activities include canoeing and bird-watching in Pelican Bay and nature tours of the Freycinet Peninsula.
2. Canada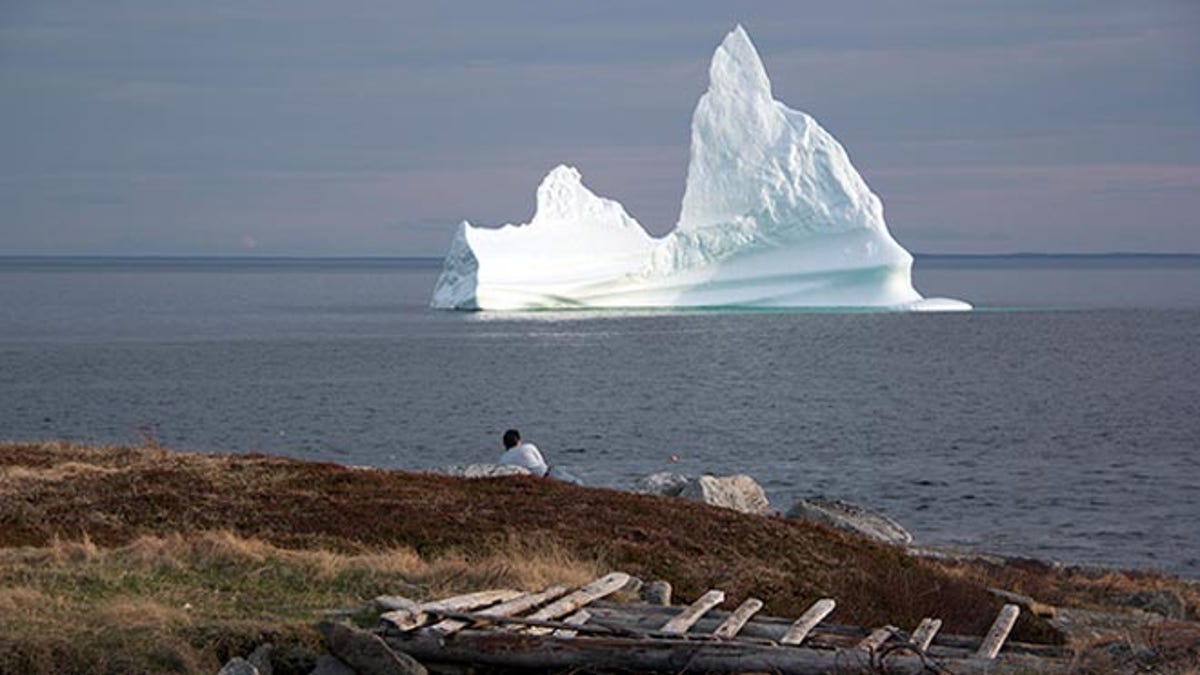 Newfoundland
Fogo Island
Fogo Island Inn
More than just a hotel, Fogo Island Inn is a trust with a federal mandate to contribute to the economic well-being of the local community. The result: a marvel of modern geometric design that maintains traditions through partnerships with local artists, designers, geologists, architects, fishermen and chefs. Located off Newfoundland's northeast coast, this property has just 29 guest suites, named for the islets, rocks and shoals that can be seen from their floor-to-ceiling windows. Every textile and piece of furniture was locally made, from the quilts to the wallpaper patterns — all of which offer subtle, elegant accents in the light-filled accommodations. On the menu at the house restaurant, island produce such as caribou moss and pine mushrooms prevail. Those who want to explore the hotel's dramatic surroundings can participate in marine encounters led by knowledgeable fishermen or embark on a guided tour of the subarctic landscape.
3. Bolivia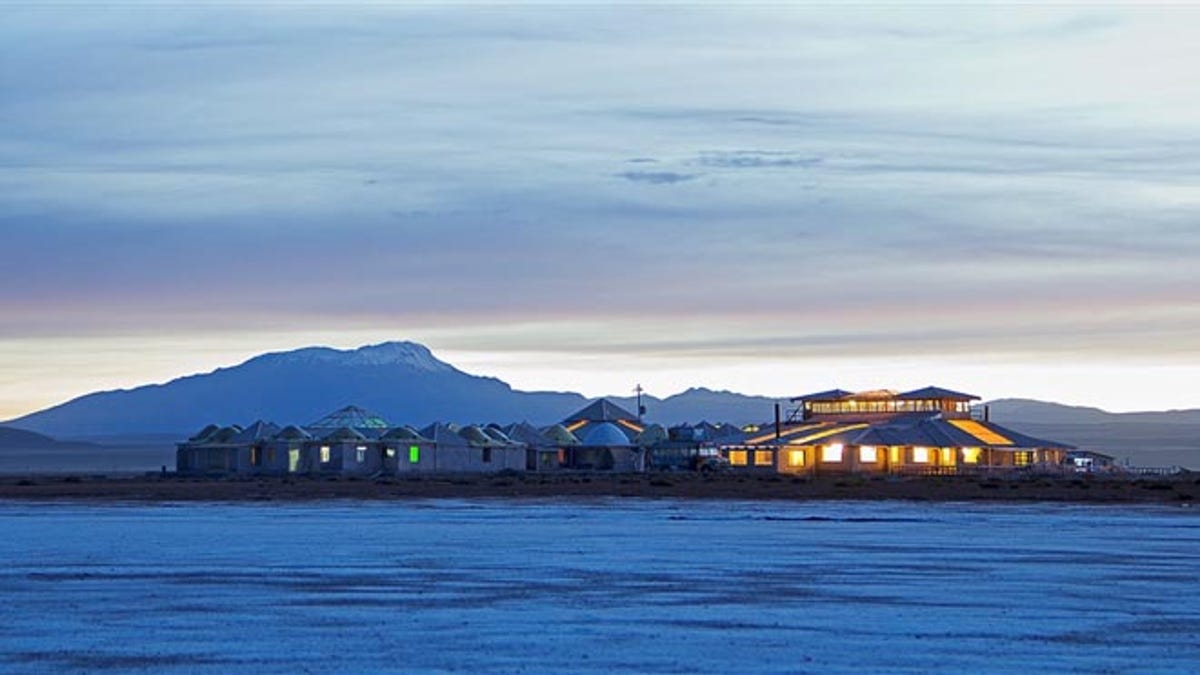 Potosi
Palacio de Sal
This is one hotel that's worth its salt — literally! Located in southwest Bolivia in the majestic Salar de Uyuni, the world's largest salt flat, Palacio de Sal is built almost entirely out of salt. Walls, floors, tables, beds, sculptures ... you name it and salt is its main ingredient. Even the billiards table has a salt-block base. Not surprisingly, salt is showcased at the house restaurant, and along with a sauna, steam room and whirlpool baths, the property has a saltwater pool. As for what you can and cannot do here, licking the walls is against house rules. And if you think this place is too quirky for you, think again. Its beautiful ghostly presence in a vast salt desert makes it an experience not to be missed.
4. Chile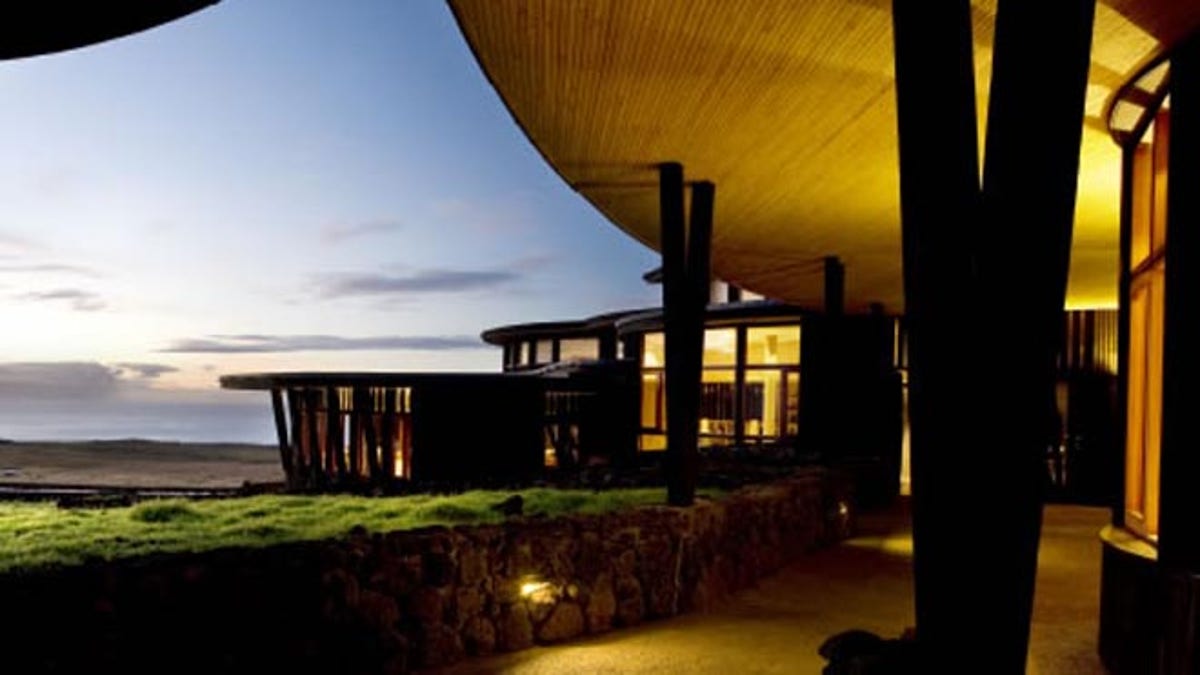 Easter Island
Posada de Mike Rapu
Surrounded by the Pacific Ocean, Easter Island is one of the remotest inhabited islands on the planet, but that hasn't stopped intrepid tourists from turning up to view the haunting monolithic stone figures (moai) whose mysterious origins have made this out-of-the-way place famous. That said, the island is not overrun with tourists, and although its location is isolated, it still manages to offer an exceptional degree of luxury in the form of Posada de Mike Rapu. This eco-friendly resort offers 30 rooms with sweeping ocean views rather than TVs, an infinity-edge swimming pool, a solar-heated Jacuzzi and a massage pavilion overlooking the water. Rates include meals, and the menu emphasizes healthy cuisine for visitors planning to spend their days in the great outdoors. To this end, the hotel features fifteen custom-crafted excursions, including a trek past toppled moai and an ancient stone quarry to the edge of the Ranu Raraku volcanic crater.
5. USA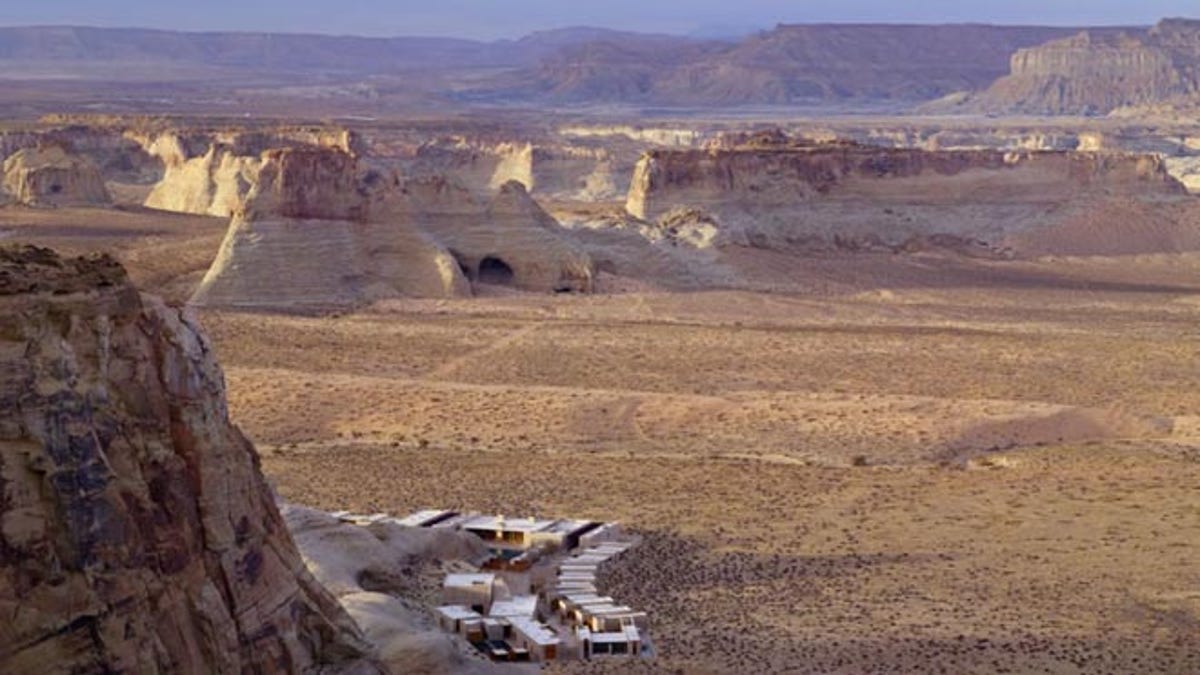 Utah
Canyon Point
Amangiri
Located in southern Utah, in a region that is the ancestral home of native Navajo and Hopi tribes, Amangiri is tucked into a protected valley with views that span all the way to Escalante National Monument. In this secluded setting, guests can escape in high style. Views of dramatic rock formations are featured throughout the property, from the glass-walled Living Room to the outdoor Desert Lounge to the swimming pool built around a natural rock formation. The 34 suites were designed to blend with the landscape and feature entry via private courtyards with their own dining tables. Area hiking trails incorporate ancient sand dunes, cactus gardens and sandstone towers. While exploring, keep an eye out for fossils and the endangered California Condor. For the ultimate in relaxation, head for the spa, where you can savor Navajo healing rituals on a serene outdoor treatment terrace.
6. Greenland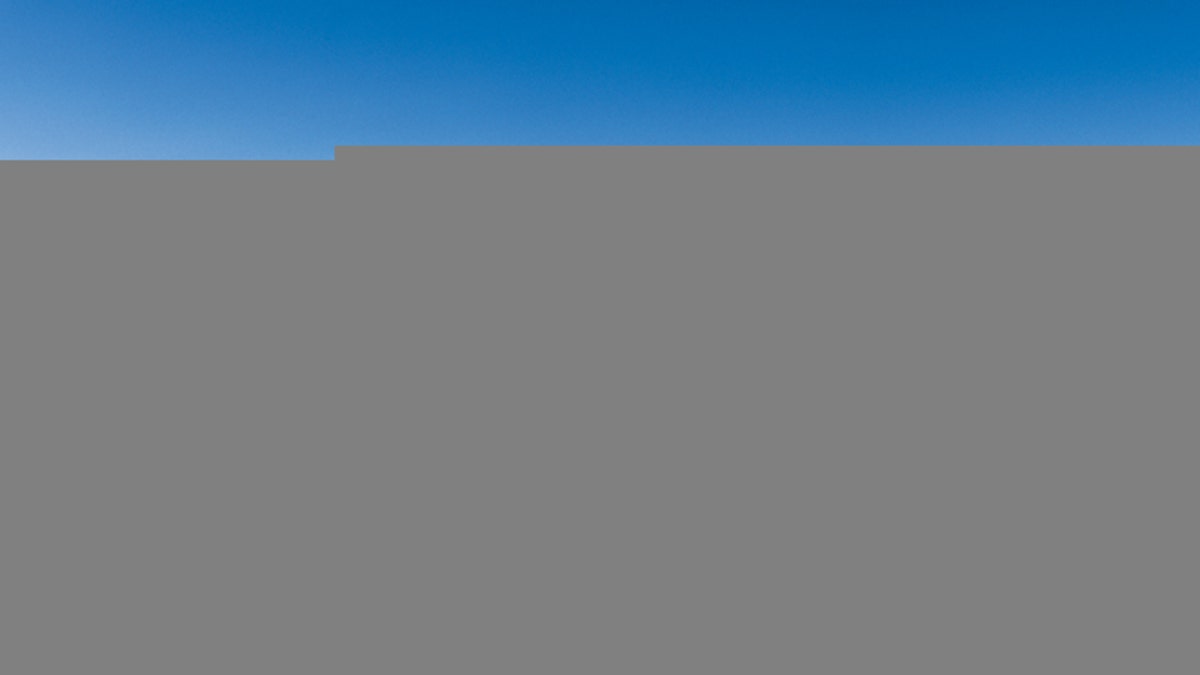 Ilulissat
Hotel Arctic
In the Kalaallisut language, the word "ilulissat" means icebergs. That should give you an idea how cold this place is, not to mention how remote. After flying all the way to the settlement of Kangerlussuaq in western Greenland, you will board another 45-minute flight to the town of Ilulissat, where dog sleds are a common sight outside local houses. Reaching this lodging requires a serious commitment, but rest assured, it's worth it. The hotel sits on the edge of majestic UNESCO-designated Ilulissat Ice Fjord, and though the town and harbor views are charming, make sure to ask for a room with an iceberg view — after all, you've come this far. The menu at house restaurant Ulo includes Greenlandic specialties using fresh local ingredients.
7. China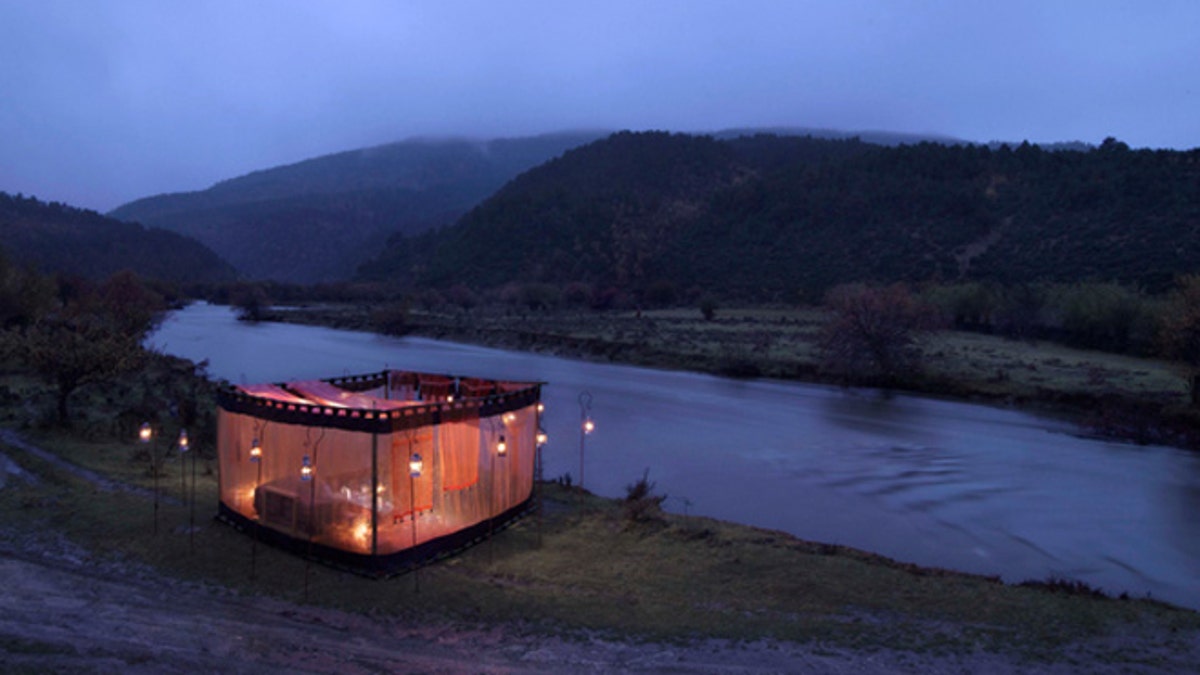 Shangri-La
Banyan Tree Ringha
True, this destination isn't James Hilton's legendary Shangri-La from his novel Lost Horizon. It was in fact given the designation by the Chinese government. But that doesn't detract from its utopian atmosphere. Snow-covered mountain peaks, pine forests, meandering rivers and clear lakes embrace the Tibetan valley setting of Banyan Tree Ringha. The hotel's architecture and décor take their cues from Tibetan culture, so much so that the suites and lodges are actually decades-old farmhouses that have been painstakingly reassembled on the property and given a glamorous facelift. Along with tea in the Jakhang lounge and hotpots and steamboats at Chang Sa Bar & Restaurant, foodie highlights include a horseback ride to a private gauze-draped dining room overlooking the Shudugang River on the Tibetan Plateau. You can also take excursions to see rare black-neck cranes in the upper Yangtze Gorge and the stunning White Water Terraces at the foot of Haba Snow Mountain.
8. Namibia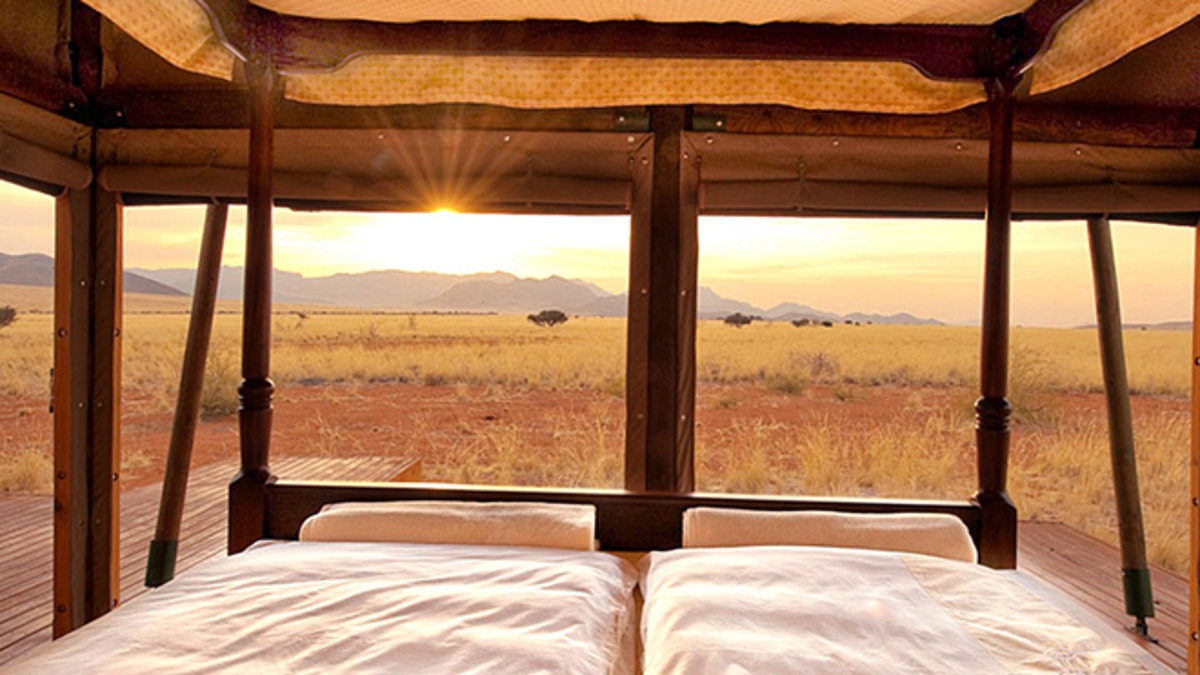 NamibRand Nature Preserve
Wolwedans Private Camp
Situated in the peaceful NamibRand Nature Reserve and surrounded by striking red sand dunes and mountain ranges, Wolwedans is a satisfying payoff for making the long trek to Namibia. Among its unique collection of accommodations is the isolated Wolwedans Private Camp. Up to four guests (and only four) may stay in the wood-framed structure, crafted so that canvas flaps open on three sides to take full advantage of the panoramic surroundings. The "camp" has two spacious en-suite bedrooms, decks and a central lounge, which includes a study, living room, dining area and fully equipped kitchen. If you tire of simply taking in the breathtaking landscape in an atmosphere of immense solitude, you can sign up for guided activities including hot air ballooning, nature walks or scenic drives. This is a perfect honeymoon getaway or a relaxing vacation retreat for close friends looking for a quiet, one-of-a-kind retreat.
9. French Polynesia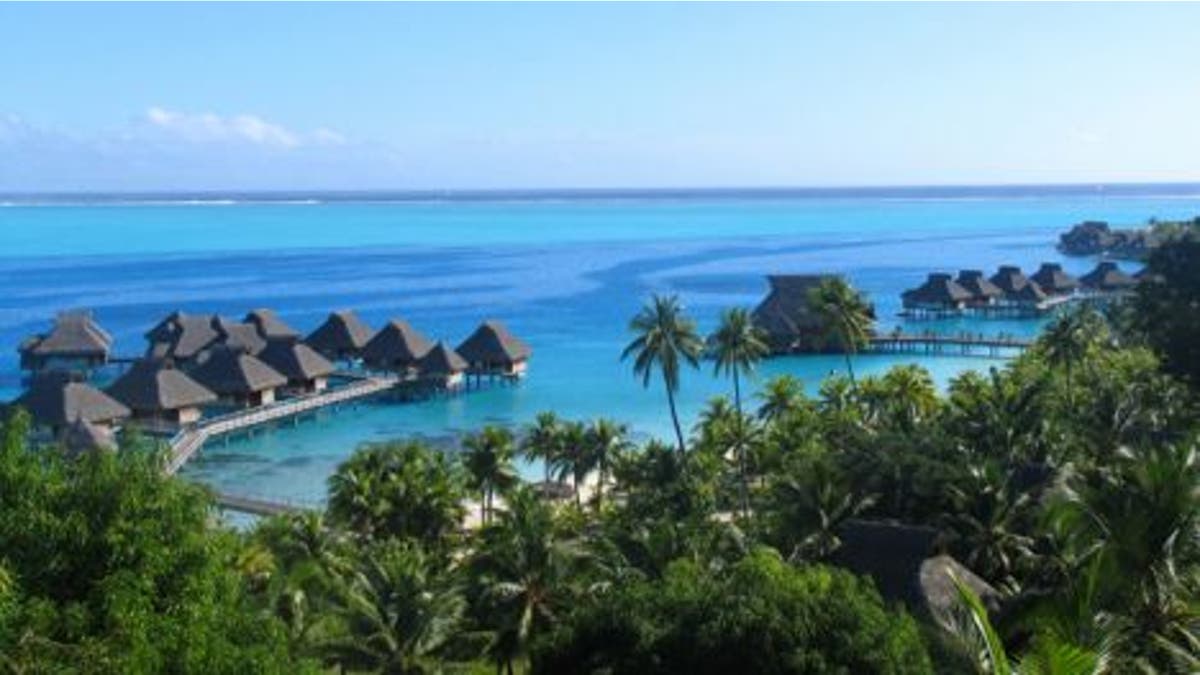 Tahiti
Motu Tetraire
Moto Teta
With cell phones and social networking taking over the world, it can feel as if life is in your face 24 hours a day. But it's still possible to escape — we promise! Simply catch a flight to Tahiti and make your way to the Rangiroa Atoll, where your own private nine-acre island awaits. Powder white sand and clear blue waters surround a main villa and guest residence, both of which have been crafted in classic Tahitian style with hardwoods and open beams. A dedicated chef is on hand to create dishes using local seafood and French techniques. This makes it easy to never leave your secluded stretch of beach. That said, there is plenty to do both on the island and a short boat ride away: lobster fishing, outrigger canoeing, snorkeling, ocean reef exploring and shark watching, to name just a few of the activities included in your stay. You can even visit a unique South Pacific vineyard in the middle of a coconut plantation.
10. Peru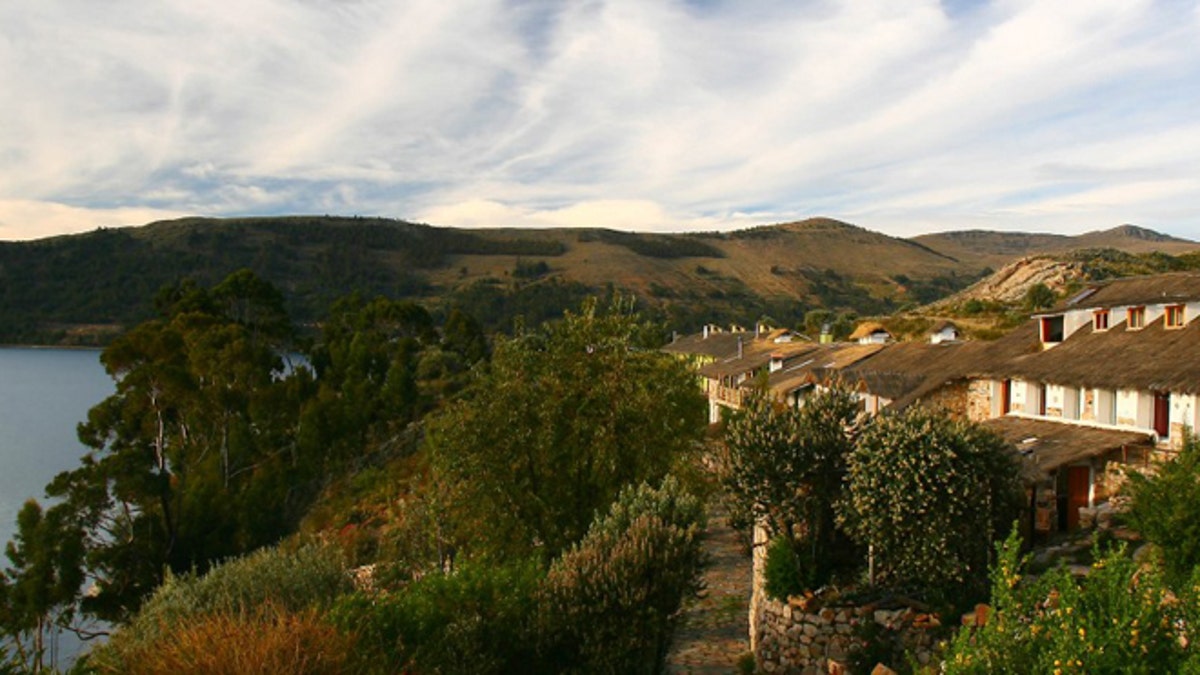 Isla Suasi
Casa Andina Private Collection Isla Suasi
The pinnacle-of-privacy Andean Cottage is part of the solar-powered Suasi Island Hotel. Situated 12,500 feet above sea level and surrounded by the waters of Lake Titicaca, the property is accessible by a four-hour speedboat trip across the lake. The two-bedroom cottage is built entirely out of traditional materials including stone, wood and totora reed, and it includes a bathroom, living room and kitchenette. Furthering the indulgence level are private butler service and a pier for soaking in the lake views. For exploring, there are plenty of trails in the area, and excursions include visiting Andean farming plots and canoeing around the island.
More from Gayot
More Info and Photos of the Top 10 Remote Hotels Worldwide
Top 10 Extreme Hotels Worldwide
Top 10 Places to See Before You Die