Things to do in Canada's National Parks
O Canada!
With acres upon acres of natural beauty and stunning wildlife you can't see anywhere else in North America, these National Parks have something to excite any adventure seeker.
1. Spot polar bears in Wapusk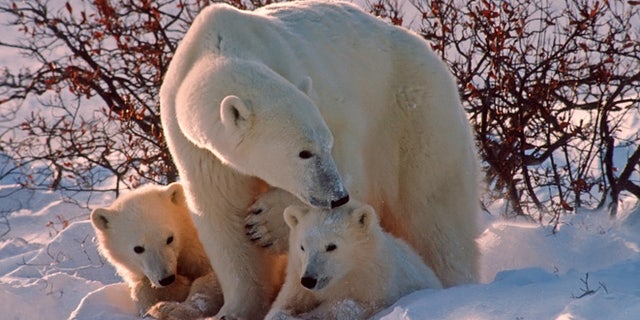 This Manitoba park's name means "white bear" in the Cree language, and for good reason—the remote realm on the shores of Hudson Bay is one of the world's biggest polar bear denning sites.
The bears can be seen by visitors on organized "tundra buggy" tours that originate in nearby Churchill but often fill up well ahead of time. Bears congregate near the shoreline and prepare to take to the ice in October and November, while in late February and March Wapusk is one of the few places where people can get close enough to observe young cubs with their mothers.
Hardy winter visitors to this subarctic spot can also see the Cape Churchill caribou herd and have an excellent chance to enjoy one of nature's best sky shows, the aurora borealis.
2. Drive the Cabot Trail in Cape Breton Highlands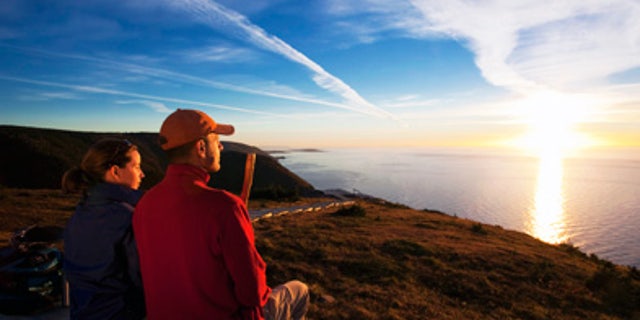 The Cabot Trail rambles for 185 miles around Cape Breton, stretching along some of Canada's most scenic shoreline and clinging to precipitous cliffs before plunging through the thick forests that cover the island's mountainous interior. Much of this journey is through Cape Breton Highlands National Park, a fantastic Nova Scotia landscape of windswept heights and barrens, beaches, bogs, lakes, and forests. The ride may well result in a rare opportunity to spot both whales and moose.
Cape Breton also offers a chance to experience the Gaelic culture of Atlantic coast communities like Ingonish and, across the island, French-speaking Acadian culture in Gulf of St. Lawrence towns like Chéticamp. When driving the trail between the two a counterclockwise direction enhances the dramatic coastline views—but the faint of heart often reverse the route. Cycling the trail is also popular for those who prefer to stretch their legs.
3. Ski Banff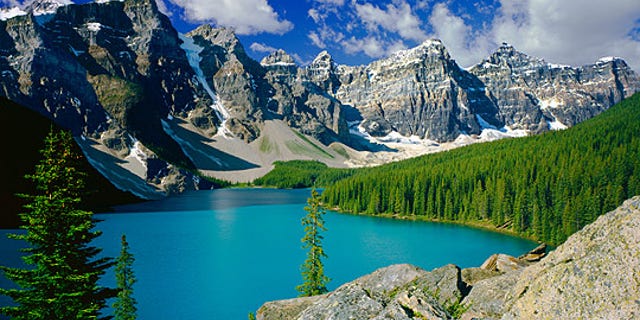 This jewel of the Canadian Rockies is a paradise for powder lovers, who have their choice of three major resorts within the park's boundaries: Lake Louise Ski Area, Sunshine Village, and Mount Norquay.
Away from the lifts, miles of snowy trails tempt cross-country skiers and snowshoers, and backcountry adventure options are limited only by the imagination. Skating, horse-drawn sleighs, and even dogsled rides are also on offer for those who enjoy the stark beauty and chill air of a Banff winter. All cold-weather pursuits are best followed by a relaxing soak in the warm waters of famous spring-fed pools, such as Upper Hot Springs.
4. Go backcountry in Jasper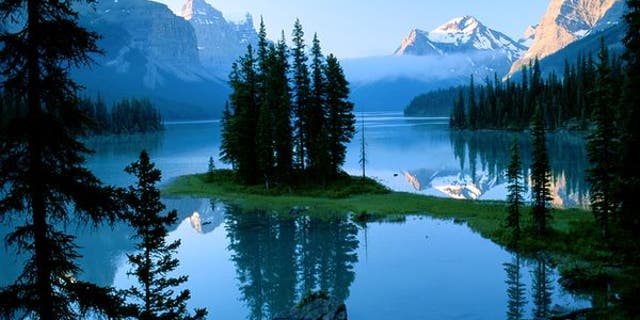 The largest national park in the Canadian Rockies features some stunning scenic drives, but its real essence is a vast roadless realm where grizzlies, moose, and elk are more numerous than people. The park's superlative mountain scenery of towering peaks, glaciers, flower-filled meadows, and roaring rivers can be explored on 620 miles of trails for hiking and biking. Eighty-two established backcountry campsites invite extended exploration—and you won't be in a hurry to leave.
For those seeking a bit more comfort, Jasper also has a network of backcountry lodges that cater to everyone from horse packers to skiers, and the Alpine Club of Canada maintains four alpine huts for climbers who test themselves on the park's peaks.
5. Go birding at Point Pelee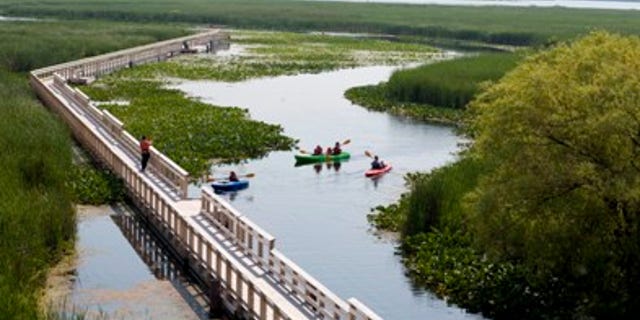 This park is tiny by Canadian standards and perhaps the country's least "wild," but Point Pelee offers at least one sight none other can match—an absolutely world-class birder's haven.
In mid-May, when the spring birding season is in full swing (and so are the crowds), 386 migrating species of warblers, flycatchers, thrushes, and other birds use the park as a stopover. Birds flock during the fall months as well, and in mid-September monarch butterflies depart en masse for winter in Mexico.
Not all of Point Pelee's avian species are transients. The park's freshwater marshes and Carolinian forest host fine breeding habitat for species not commonly seen in Canada. Park visitors hoping to spot species can stroll on boardwalks across the marshes, stretch their legs on hiking and biking trails, or take to the park's waters in a canoe.
Discover more of the best things to do in Canada's National Parks.
More from National Geographic Traveler