The Eagles file lawsuit against Hotel California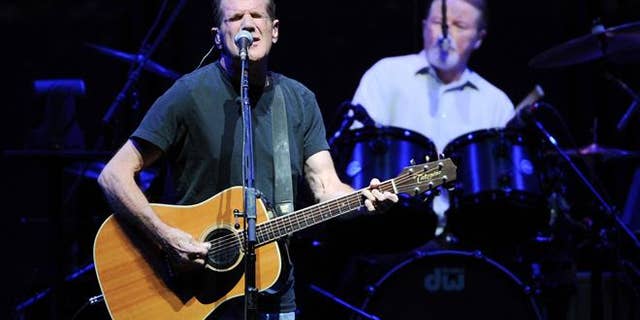 It's not located on a dark desert highway, and guests are presumably allowed to leave, but the Eagles still feel that a real-life Hotel California is ripping off their biggest hit.
The band filed a lawsuit against the Mexican hotel this week, accusing the owners of encouraging guests to believe that it's associated with the band, Reuters reports.
According to the lawsuit, the hotel pumps "Hotel California" and other hits through its sound system, as well as sells merchandise describing itself as "legendary."
The hotel in Baja California Sur actually opened under the name Hotel California in 1950, more than 25 years before the Eagles released the song of the same name, the Hollywood Reporter notes.
Its name changed several times before new owners took over in 2001 and allegedly sought to boost business with what the lawsuit calls a "reputed, but false, connection to the Eagles." Though the hotel's website states the owners have no connection with the band "nor do they promote any association," it says its guests "are mesmerized by the 'coincidences'" between the song and hotel itself (yes, you can hear mission bells).
The lawsuit, which was filed in Los Angeles, seeks damages and an injunction preventing the hotel from using the name. Reuters quotes a 2016 CBS News interview with Don Henley in which he explained the song wasn't really about California—or Mexico, apparently—but rather "a journey ... it's about America." (This music suit involves Eminem and New Zealand's ruling party.)
This article originally appeared on Newser: Eagles File Lawsuit Against Hotel California