The best national parks for springtime camping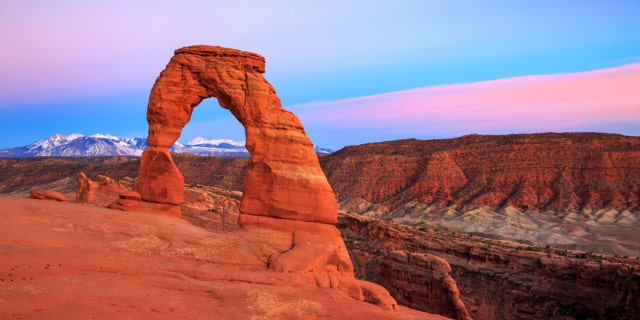 Set up a tent and enjoy nature in America's stunning national parks as the weather warms up.
Now that spring is here and the days are longer, you can finally stop hibernating and reconnect with nature.
Are you itching to get out of the house already? Why not spend a few days camping in one of America's 58 national parks, which are celebrating a centenary this year?
Recent studies have shown that merely a walk in the park can calm the mind while changing the way the brain works to improve mental health. According to science, people who spend time in parks cope better with stress, feel happier and have more self-esteem.
Recharge your mind and body with stunning views of wild nature, breathtaking waterfalls, majestic lakes and rivers, red rock landscapes, lavish forests, tall rocky spires and cliffs, to name a few.
1) Great Smoky Mountains in North Carolina and Tennessee
Deep Creek Campground is an awesome place to stay for a few days. It's all about the water. This 92-site campground is ideal for all kinds of freshwater activities, some of which are more intense than your usual workout. Also, you are very close to Juney Whank Falls, Tom Branch Falls, Indian Creek Falls. The stunning views make for perfect day hikes. The more adventurous campers can set up at horse camps. They offer hitch racks for horses and primitive camping facilities.
2) Yellowstone National Park in Wyoming, Montana and Idaho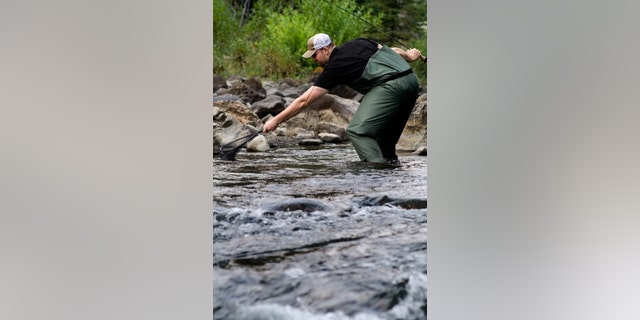 You just can't get enough of Yellowstone National Park in one day; you have to stay several nights as well to experience its adventures. There are 12 camps, some of which require reservations. Slough Creek Campground is among the quitter ones – it's hidden about two miles down an unpaved road in the Lamar Valley. Fly-fishermen love it. The place is also ideal for wildlife watching. Fishing Bridge RV Park is the only campground offering water, sewer, and electrical hookups-50 amp service
3) Rocky Mountains National Park in Colorado
Moraine Park Campground is the only one open year-round. The others will open in late May or in the summer. The camp, which is also one of the more popular wildlife-viewing spots in the region, offers some of the best sights of the park, famous for its high peaks and pine forests. Mule deer and elk are a regular presence. You may also get a chance to encounter coyotes, black bears (this is how to survive an attack), bighorn sheep and moose.
More from The Active Times
4) Denali National Park in Alaska
Denali is the highest mountain in North America, peaking at 20,320 feet. That alone is a reason to explore what it can offer (climbing it is a must). Camping at Wonder Lake is one of the best spots for stunning views of the snow-covered hills. Beavers, moose and possibly grizzly bears may be in the vicinity when you go hiking (learn some safety tips). Technically, you have about six million acres of open land to travel through and enjoy. You are allowed to camp a total of 14 days per year in Denali's six campgrounds.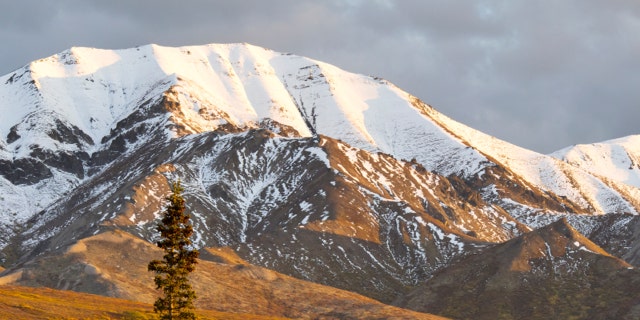 5) Yosemite National Park in California
If you have an RV and want to go on a long camping trip (you may need these essentials), Yosemite is your destination. It has 13 popular campgrounds. Reservations are recommended for many of them, especially if you plan to go between May and September. You won't see cars or roads in most of the park. Go on a hiking trip to Glacier Point for a stunning view of the famed Yosemite Valley and Half Dome, which is one of the most dangerous places in the region.
6) Arches National Park in Utah
All 50 sites in Arches' campground, Devils Garden, are usually reserved in advance during the busy season, which is March through October, according to NPS. There are no showers and you have to bring your own wood or charcoal for the grills. But the views of this red rock wonderland, which makes for one of the best road trips in the country, and the range of activities among the thousands of natural stone arches are worth every bit of inconvenience. Hiking, rafting, mountain biking (here's why you should try it), rock climbing (you should master these skills) are a few options.
Click here to see the full list of the Best National Parks for Spring Camping