The Best iPad Travel Apps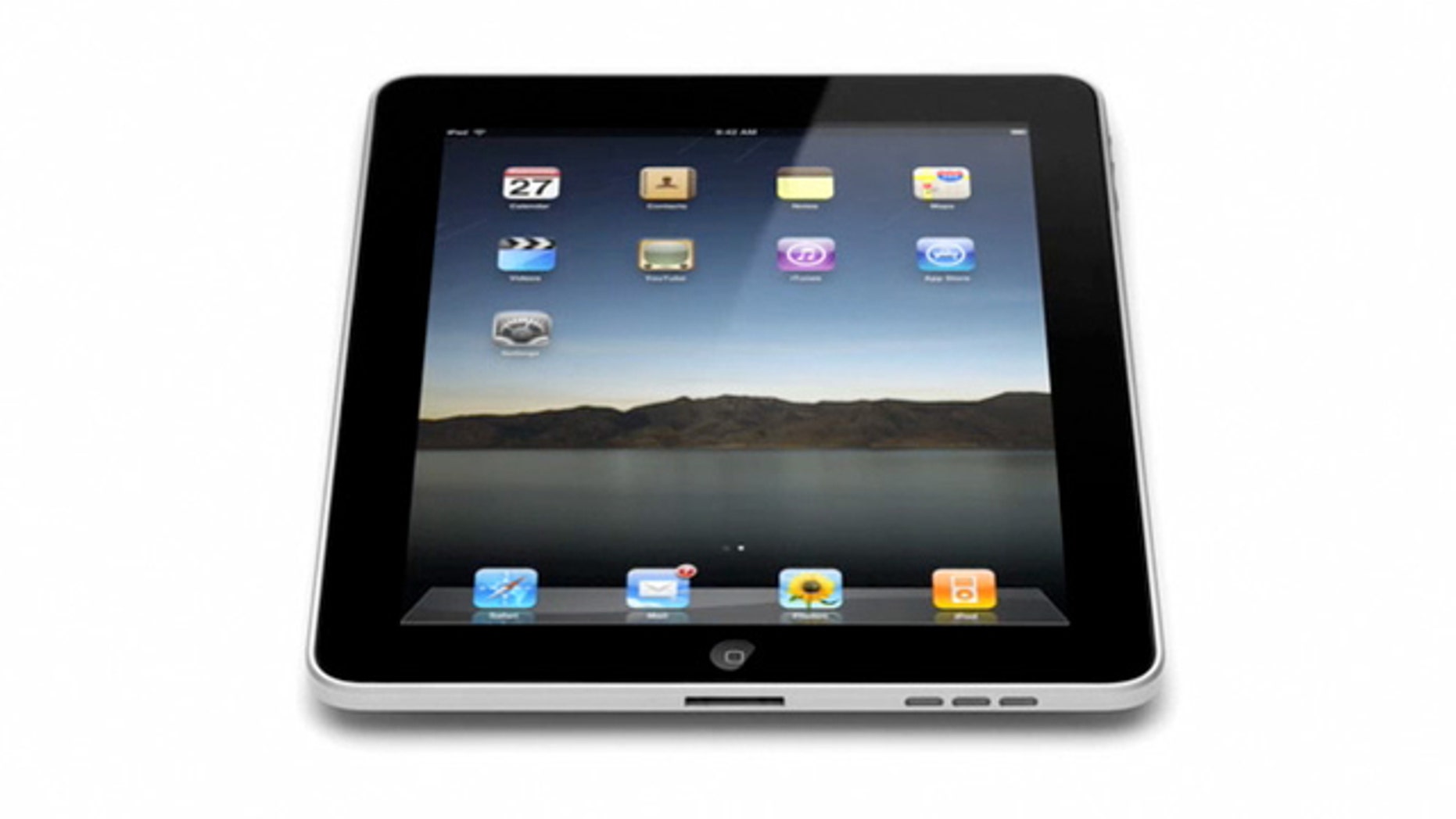 While in San Diego recently I was strolling past my hotel's pool and saw a guy pecking away at his iPad. He was perched on a lounge chair less than a foot from the pool's edge.
It took restraint for me not to skip his $499 gadget across the water.
A childish urge, but deep down I wanted to save him the trouble of ruining it himself. But just to be sure I wasn't overlooking some magical and revolutionary aspect of his aluminum-backed glass tablet, I asked an Apple store employee if the iPad was at all water resistant.
"Not even close," he said. The screen can weather a few incidental drops but certainly not a splash.
And that's good to bear in mind because at the end of the day, the reason you want an iPad is the same reason you want to travel with one - the versatility of the device's high-resolution, 9.7-inch LED-backlit touch screen. To that end, while several of the better apps I tested were either designed or rebuilt for the iPad, a few of the handiest for travel are simply compatible iPhone apps that maximize the size or touchability of the iPad display.
Best app for turning back time: The World Clock for iPad, 99 cents.
The World Clock has been the #1 paid iPad travel app in the iTunes store for several weeks running. Why? Probably because for less than a buck you can make your iPad look cooler and more wordly than your seatmate's. Picking from more than 230 countries, you can display up to eight analog or digital clocks - the specs say you can display up to 24 clocks, but I was only able to cram in eight. And frankly, if displaying more than that means losing the ability to see and manipulate the colorful relief map of continents that runs across the top of the screen, you're better off with fewer clocks. It is undeniably useful to see at a glance the local time in several destinations - the "default" local time being whatever time it is at your home base, in my case New York - but the real fun here is how you can manipulate the map. One afternoon I realized I had forgotten to call someone in London during business hours - World Clock verified that it was currently 2:30 p.m. in New York and 7:30 p.m. in London. The London clock also displayed a "+5:00," needling me about the time difference. I then asked myself, what time should I have called London at 2:30 p.m. New York time  if I had wanted to reach someone there at 11:30 a.m.?
For the answer I started swiping the map to the right and the globe began spinning backwards - yes, in the same manner that Superman turned back time and saved Lois Lane from suffocating in a rocky ditch. Not only were my New York and London clocks ticking backwards as I swiped the map, but the reversing hours and the word "ago" appeared at the top of the display until I got my answer: the words "8 hours ago," with London time showing 11:30 a.m., New York 6:30 a.m. One quibble is that when you turn back time - or when you accelerate it, which you can do by swiping the map to the left - the revised time on the clock faces only registers for ten seconds before reverting back to the current local time.
Best app for restaurant finding: LocalEats, for iPad, iPhone &iPod touch, 99 cents.
The free Urbanspoon iPhone app lets you seach for restaurants, geolocate them on a Google map,read reviews, and spin a slot machine-style wheel that randomly selects a restaurant based on neighborhood, cuisine, and price range - or permits you to lock up to two of those categories if you want to limit your search. The iPad version of the app includes the slot wheel  and, thanks to the iPad's screen size, the ability to map all of your city's restaurants at once. This isn't bad functionality for a free app. LocalEats, while it doesn't have the cute randomizing function, searches many of the same cities and is worth the buck for its straightforward "nearby" button, which geolocates restaurants near where you're standing. And, in some cases, a LocalEats restaurant listing will lead off to a money-saving coupon that you can redeem by showing to your waiter onscreen - a green and easy way to more than make up for the cost of the app.
Best app for taking on Walt Disney World: DisneyWorld Wait Times, Dining and Maps by Undercover Tourist for iPad, iPhone &iPod touch, $2.99.
The first time I went to Walt Disney World about a decade ago I staggered around the four main parks with two guidebooks, the official park-issued 3-D maps, and a when-to-do list of rides, ordered to minimize wait times. Present day there's not a single app for all that, but a couple come close. WDW Maps Box Set by UPinPoint($2.99, compatible with all devices) replicates the official park maps for all the major Disney parks as well as maps for Universal, Sea World, Busch Gardens Tampa, several major Disney hotels, and Orlando International Airport. Tap on one of the rides or attractions marked on the park maps and you get a short description of the ride with additional buttons allowing you to indicate how high a priority that attraction is for you as well as whether you've done the ride or not. Indicate you've done the ride and a bright yellow star appears on the map; pick a priority (none, low, medium, and high) and corresponding priority lists are automatically generated in the app's search menu. These latter two features are the app's most useful. Drawbacks: Wait times are indicated for some but not all attractions, restaurant menus are inconsistently populated, and the airport and Magic Kingdom maps never loaded.
A comparable app, DisneyWorld Wait Times, Dining and Maps by Undercover Tourist only focuses on the four major parks - Magic Kingdom, Epcot, Disney's Hollywood Studios, and Disney's Animal Kingdom - and repurposes the same basic park maps as the UPinPoint app. But the Undercover map has more consistent content. Wait times are provided clearly for all attractions, menus are complete, particularly important for the restaurant-heavy Downtown Disney area, and there are useful map filters: if you only want to see which rides on the Magic Kingdom map accept FastPass, for instance, switch on that filter and only those rides will appear on the map. A separate planner menu also provides parade times in the major parks as well as a 10-day crowd forecast based on historical park data.
Best navigation app: UpNext 3D Cities, for iPad, iPhone &iPod touch, Free
The iPad comes with the same decent Maps app familiar to iPhone users. The map's GPS will geolocate you and plot directions, and the ability to place virtual pushpins on the map is useful while sightseeing and rivals the same function in the free 700 City Maps app, whose pin placement can be clunky.
Several mapping apps incorporate user-generated content via Yelp and other sources, but if you want your navigation comingled with travel writer opinion, Lonely Planet recently launched iBook-compatible guides to Great Britain, Italy, Spain, France, and Ireland that let you search for points of interest and pinpoint them on the guides' multiple maps.
The one map app that makes bet use of the iPad overall is UpNext 3D Cities, which currently has 3D maps available for New York City, Portland, Ore., San Francisco, Boston, Washington, D.C., and Austin. As with other map apps, UpNext will pinpoint your location on the map and allow you to zoom in by moving your thumb and index finger in opposite directions across the screen and then will let you zoom back out by pinching your fingers together again. But the coolest move is clustering your fingertips on the map and twisting them, which can result in the map doing a full 360 if you twist enough. This is not only deliriously fun but this feature also lets you reorient the map to face the direction you're walking without physically twisting the iPad. Another plus is an icon in the upper-right hand corner that'll give you an overlay of all the city's major train and bus lines as well as stops and stations.
Another satisfying feature is zooming out until you have an aerial view of the entire city and then selecting different types of restaurants, shops, or nightspots so that you can view them on the map as radar-like pinpoints. This will show you at a glance where all the seafood restaurants are in San Francisco or how all the brewpubs are clustered in New York. Though if you are going on a pub crawl, you'll want to leave your iPad in the hotel safe. Along those lines, if you do take an iPad on your next trip, sheath it with one of many durable skins or cases that seem to be hitting shelves daily, affix a self-adhering anti-glare screen protector to the front and please, stay away from the pool.