Thai police hunt for tourist caught kicking sacred temple bell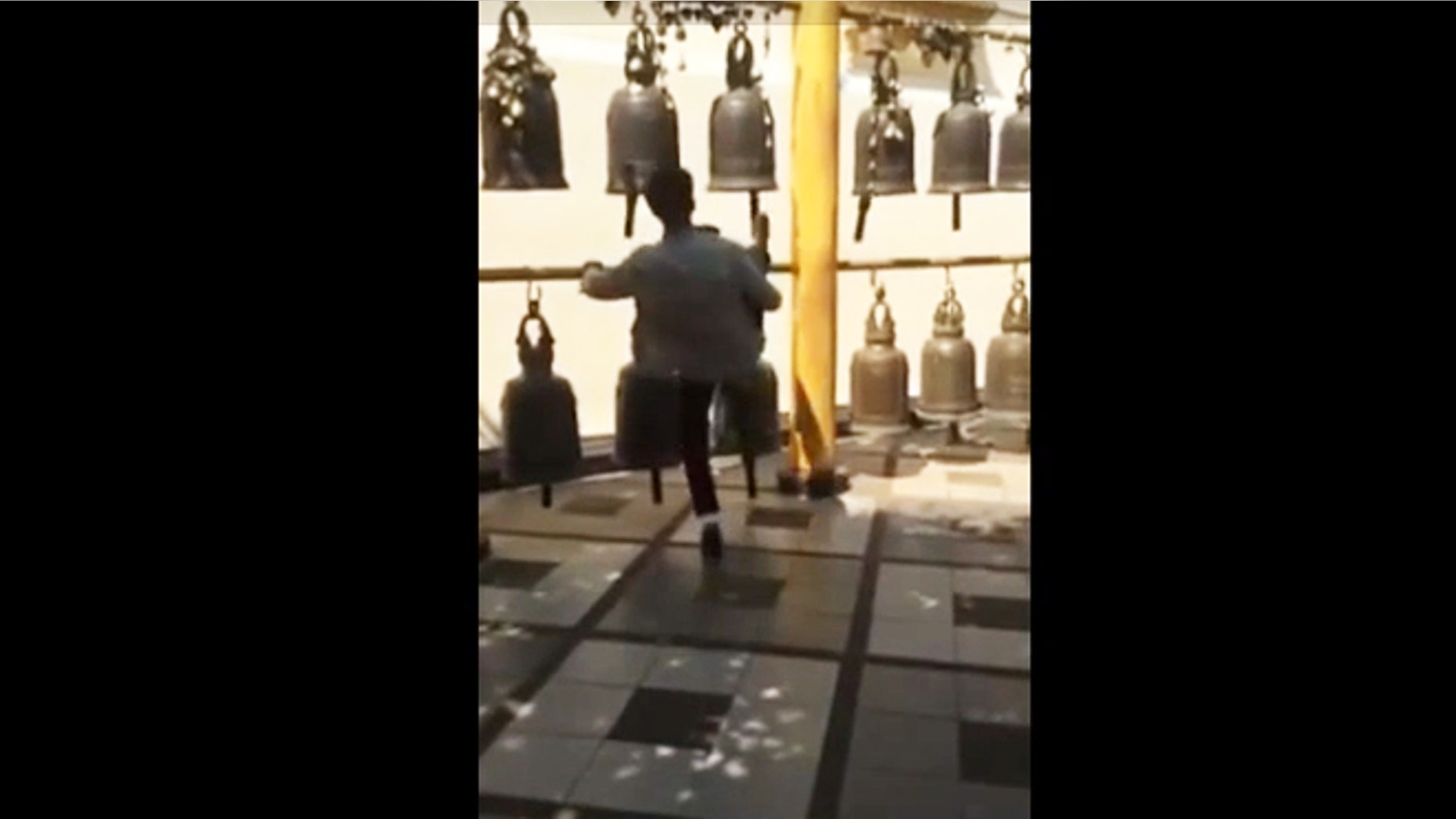 Authorities in Thailand are seeking out the identity of a man filmed kicking a bell at the Wat Phra That Doi Suthep, a 14th century Buddhist temple, in the city of Chiang Mai, reports the International Business Times. The temple is considered a sacred site to many locals and tourists and a gentle ringing of the bells is thought to bring good luck.
The incident with the unidentified tourist captured in the video, whom locals believe is Chinese since he was captured speaking Mandarin in the video, has added to increased tensions between Chinese tourists and Thai locals. Over 90,000 Chinese people visited Chiang Mai during the seven-day "Golden Week" holiday period celebrating Chinese New Year, Thai authorities estimate. Though many Chinese have decried their presumed countryman's inappropriate temple etiquette online, some Thai locals are growing increasingly wary of the influx of Chinese visitors recently.
"It will take some time to say whether the tourist is actually Chinese," Chuan Patwan, administrator of Wat Phra That Doi Suthep told Thai news source Khaosod, noting that the suspect's fact is obscured by shadow. Patwan did see the kicking personally but after watching the video said that "judging from his style, he was kicking his feet with so much agility, it was like kung fu."
On Monday, Chiang Mai police Maj. Gen. Bundit Tungkhaseranee announced that local police and immigration authorities were seeking witnesses to the incident and have been examining surveillance footage to confirm identify of the kicking suspect. When the man is found, Bundit said, his identity will be "made public and he will be subject to a Thai culture and etiquette education course." If the man refuses, he will be blacklisted from re-entering Thailand.
Wisut Buachum, director of Tourism Authority of Thailand (TAT) for Chiang Mai, said he had been informed of the incident but acknowledged that he believes the majority of Chinese tourists "fully cooperate" with all local guidelines.
"Such action is inappropriate, regardless of the nationality of the tourists," Wisut said. "The TAT is collecting problems and issues about tourists' behavior that happen frequently, in order to discuss them with relevant agencies."
In January, China announced a public shaming campaign to crackdown on misbehaving tourists abroad. And in early Feb., Thai authorities said they would issue etiquette manuals for the influx of Chinese tourists expected over the extended New Year's holiday.