Technical difficulty at London's Gatwick Airport forces staff to write flight info on whiteboards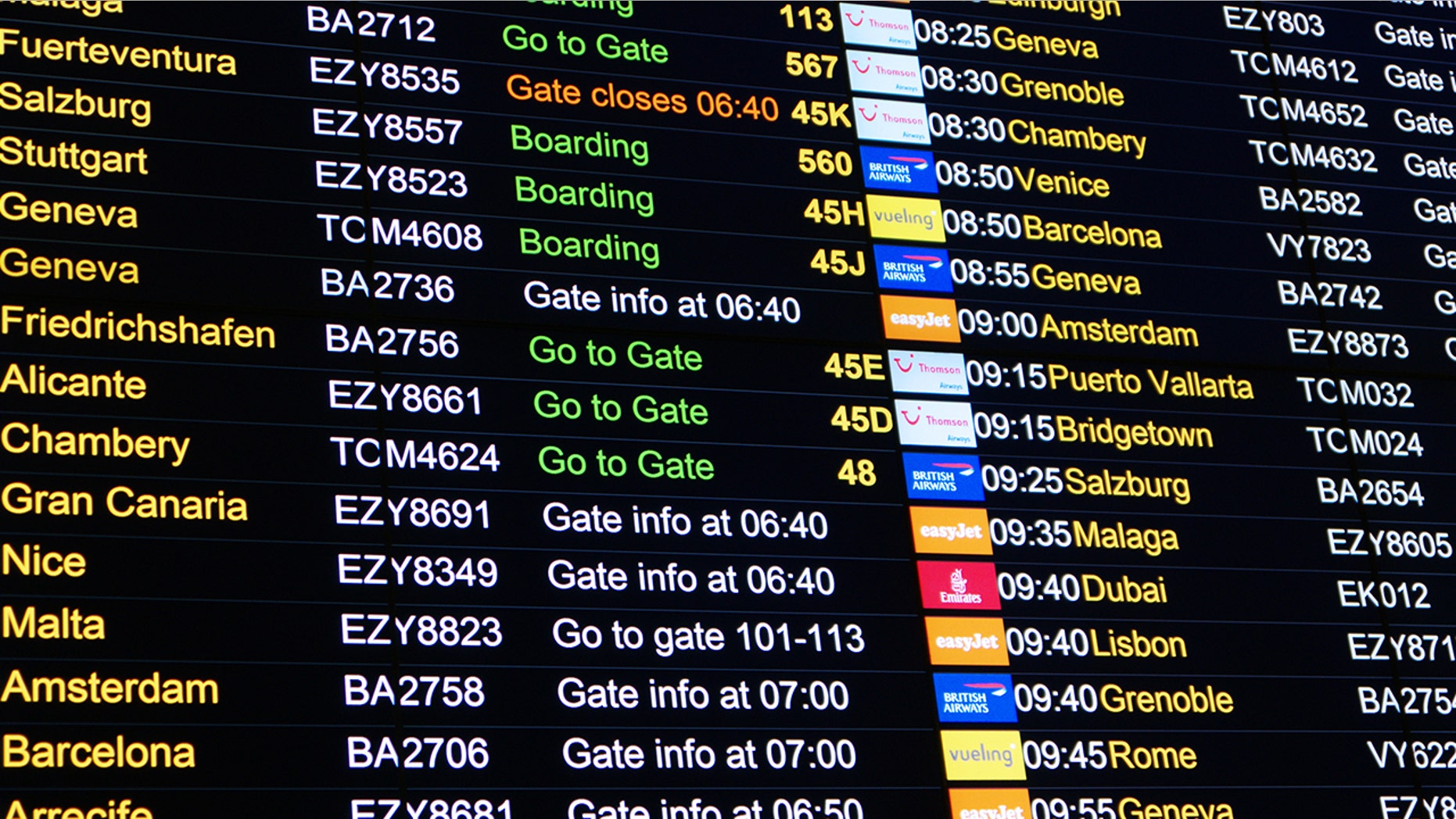 As if airports weren't crazy enough, can you imagine what would happen if the screens that display flight information stopped working?
Travelers passing through Gatwick Airport in London found out the answer to this question Monday when a technical difficulty forced employees to manually record flight information for people to see.
FRONTIER AIRLINES PILOT SUSPENDED FOR THREATENING TRANSGENDER OKLAHOMA STUDENT: REPORT
Gatwick began what a spokesperson called its "manual contingency plan," meaning airport staff had to write flight information on whiteboards and project it on small screens from a document.
According to the BBC, Vodafone confirmed that a damaged cable was to blame. While it's unclear how long the screens were down, a spokesperson for Gatwick told Fox News the issue had been resolved by Tuesday morning and flight information was being displayed "as normal."
"The airport's manual contingency plan – which included displaying information manually in the terminals and having extra staff on hand to help direct passengers – worked well and tens of thousands of passengers departed on time and no flights were cancelled. Gatwick would like to apologize to any passengers who were inconvenienced by this issue," the spokesperson said.
People praised the airport on social media for how it handled the difficult situation and reportedly only a "handful of people" were affected by the glitch.