Taking a Vacation From Allergies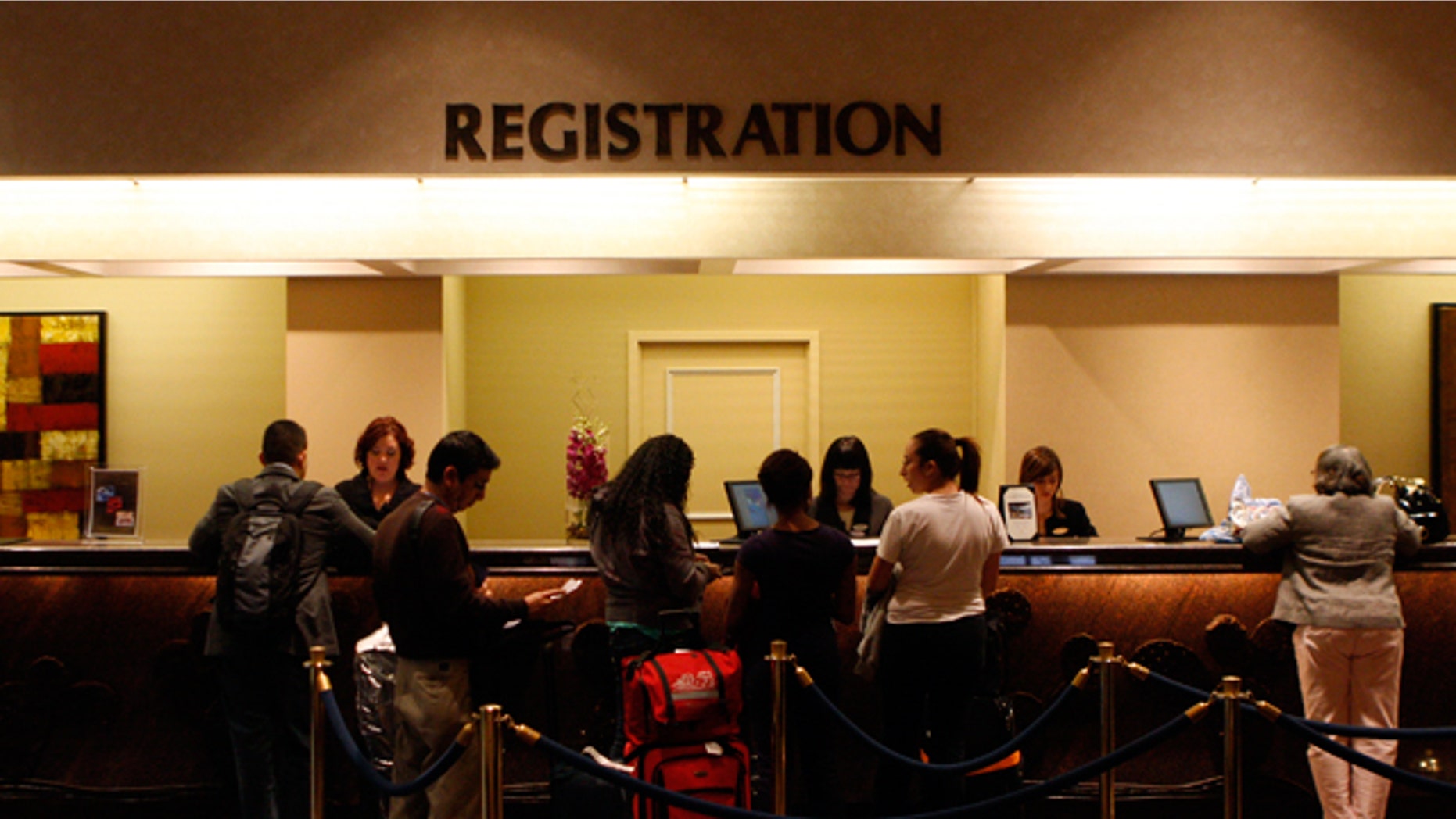 Anyone with allergies knows how miserable they can be. You may be able to protect yourself from the things that make you cough and sneeze at home, but when you leave home for business or vacation, you're at the mercy of your new locale.
According to the CDC, about one in five Americans suffers from all types allergies, and over the course of 2009, 17.7 million people were diagnosed with Hay Fever, one of the most common allergies in the U.S. Nearly 40 million people have indoor and outdoor allergies as their primary allergy, according to the Asthma and Allergy Foundation of America.
Now, some hotels across the country are catering to these sufferers by offering hypoallergenic hotel rooms. One company, PURE, treats these hotel rooms with its patented system and offers PURE Allergy-Friendly Rooms. But is it worth the extra money for allergy victims?
Brian Brault, CEO of PURE, said the rooms are on average between $20 and $25 more nightly for guests, and the brand has been gaining momentum in the past year, adding more rooms in Hilton and Marriott products. The company started in 2005, and today has grown to be doing business with about 250 hotels all over the world, after launching its rooms in the Hampton Inn and Suites in Buffalo, N.Y. Since its launch, Brault said PURE has added between eight and 10 hotels per year, with the exception of 2010, where 150 new hotels were added.
"The biggest challenge is that we are creating a new industry," Brault said. "When Westin launched its 'Heavenly Bed,' most people sleep in a bed, so they can understand a more comfortable bed. People with allergies and asthma take on responsibility for their comfort when they travel, because no one has ever done it before."
The PURE Allergy Friendly Rooms have every surface in the room treated, including the air and water. A PURE Shield is then put in place to protect against mold and bacteria growth on surfaces. Tea Tree Oil is also installed to maintain the sanitized conditions.
The process involves an air purification system that the company says can protect travelers from mold, viruses, bacteria, pollen and yeast. The company also provides what they label "allergy-free" covers for the mattress and pillows as well. Brault said this is done during a 24-hour initial conversion process of a room, and each room is re-surveyed in six months, and goes through the entire process again every two years.
Tom Smith, vice president of Rooms for Hyatt Hotels, said the hotel chain has 2,100 "Respire" rooms in all of its 120 hotels across the country. The brand-wide installation took place last year after three successful test runs in different locations.
Hyatt and PURE "share revenue," according to Smith, who likened the deal to a per-room booking fee Hyatt pays to PURE, however he declined to disclose the amount.
"We share in the success," he said. "We have a goal to have the rooms half-paid for daily."
Dr. Arthur Lubitz, a New York City-based allergist, said that those who have very sensitive pet allergies would be wise to look into booking a hypoallergenic room, as long as the room is guaranteed to be dander-free.
"People bring pets into their rooms, and the cat dander especially gets into the carpet," Lubitz said. "Dust mite allergies also correlate with pet allergies, so if they keep the dust mites down with covers and wood floors, that is also very good."
On top of choosing a hypoallergenic room, Lubitz said travelers would be wise to book their vacations in places that may have less of an allergic affect on them depending on the seasons.
"There's no such thing as a 'low-allergy place,' but I would say that if someone is from the Northeast in this time of the year and they go South, they will probably feel better," he said. "If you live in any new place for three years, you will develop new allergies."
However, for those travelers that suffer from pollen allergies, any room with an air conditioner will suffice, so there is no need to spring for a hypoallergenic room, Lubitz said.
The PURE room is designed specifically for people with respiratory allergies, Brault said, and the science behind it is simple.
"Those with respiratory allergies are breathing in something that is irritating them—it could be mold, pollen, pet dander," he said. "In a PURE room, there's just less that irritates them."