Survey reveals global acceptance of topless beachgoers, Speedos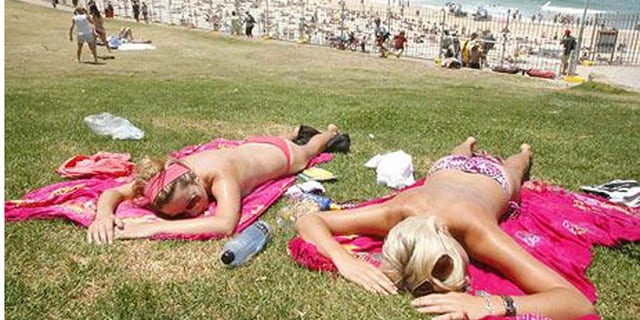 Not shaking sand in your neighbor's face is unspoken beach etiquette. But did you know that nearly one quarter of the world think that it's a-okay to go topless on the beach?
According to Expedia's Flip Flop Report, that surveyed more than 8,600 people across the globe, 23 percent of beach-going respondents are comfortable with topless beaches. Twenty five percent of Americans agreed-- slightly higher than the global average. The number skyrockets to 73 percent in France, where they have no problem with hitting the beach sans tops.
Baring all at the beach can still make waves. At 17 percent, the Germans lead the world as most comfortable to sunbathe nude, as opposed to only 5 percent of Americans.
Also, the majority of the world -- including Americans -- believes it's completely acceptable to wear Speedos to the beach. U.S. beachgoers were split – 52 percent considered a bathing suit acceptable beachwear, where France ( 91%) and Italy (87%) see it as not a problem.
But for American's the number one concern at the beach was having a wallet or other possessions stolen --even over shark attacks.
For more findings, check out Expedia's Flip Flop Report.