Sunflower farm closes after being inundated with selfie seekers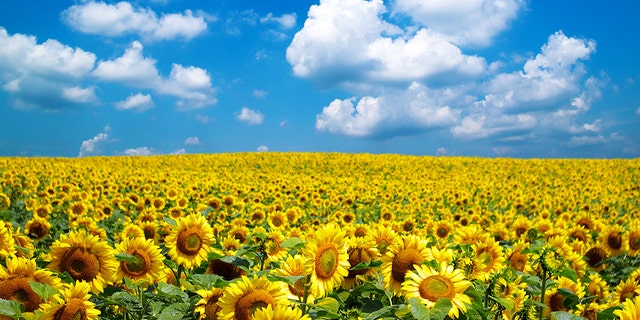 A Canadian farm boasting beautiful sunflowers has reportedly put an end to photo-seeking visitors for the remainder of the season due to a massive crowd over the weekend.
Bogle Seeds in Hamilton, Ontario on Saturday credited "the overwhelming turn out" as the reason for closing off the field.
5 GLAMPING DESITINATIONS IN THE US FOR THOSE WHO WANT TO ENJOY NATURE IN COMPLETE COMFORT
"Due to the overwhelming turn out today, the Hamilton Police have been called and they have shut down our sunflower viewing/photography for the season," the farm wrote on Facebook.
"There will be no more sunflower viewing/photography allowed."
The scene near the farm over the weekend was described as "a flash mob" made up of more than 7,000 cars, owner Barry Bogle said, according to CTV Kitchener.
"People were coming from every corner of our farm. And just inundating our farm properties, so we had no control whatsoever," he said.
A MAKEOVER FOR MILKWEED, FOR THE SAKE OF BUTTERFLIES
And with the flurry of visitors, some of the flowers were reportedly damaged in the process.
"There were quite a few sunflowers that I saw that were damaged, that were broken and lying down on the ground," visitor Jill Gowland told the outlet.
While a social media-worthy photo shoot may no longer be in the cards, the farm's website said they remain open for business to sell bird seed and other products.