Staying in Lap of Luxury for Less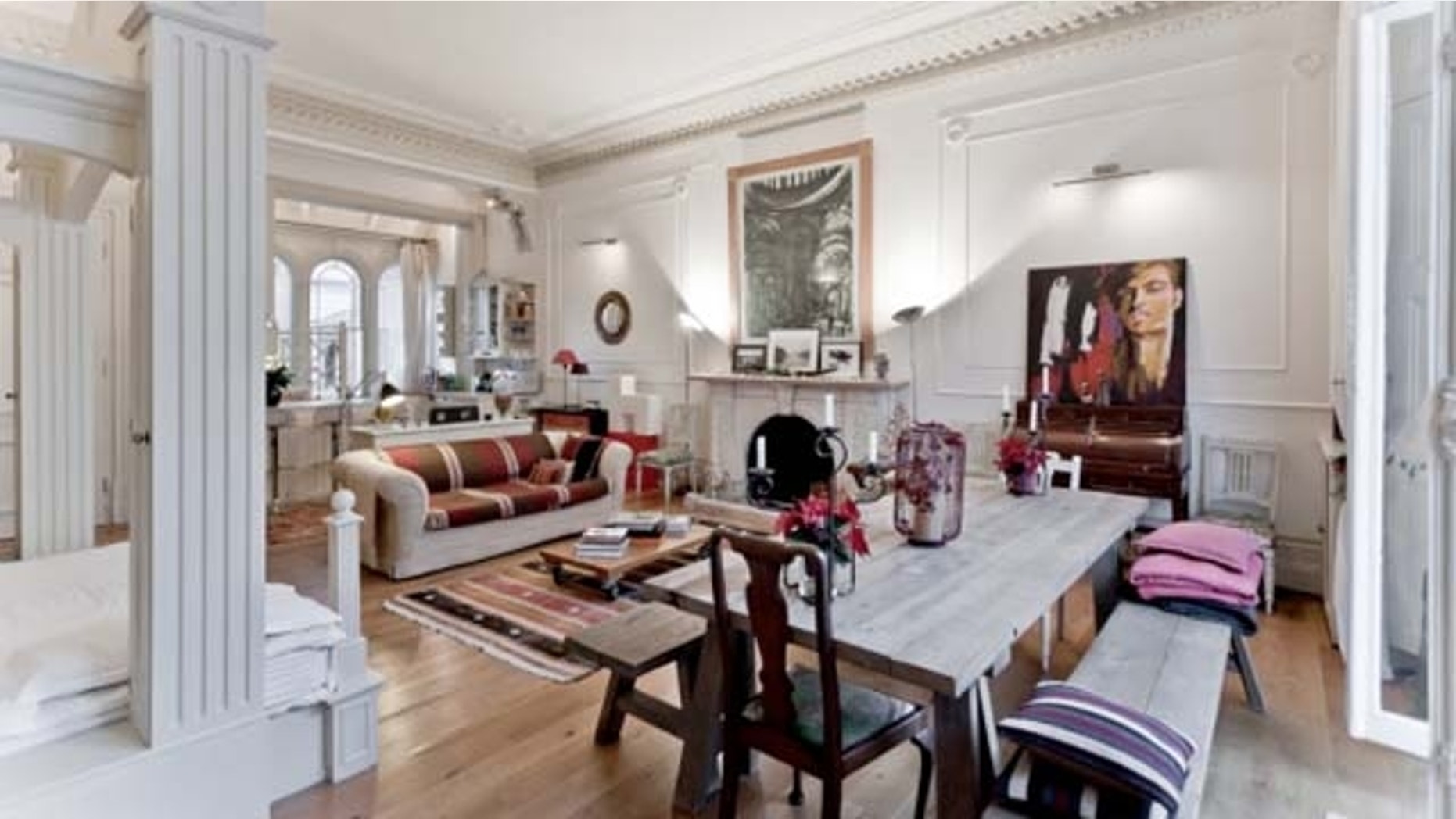 If you've ever strolled the streets of London and dreamed about living in a posh house in Notting Hill (think of the 1999 Julia Roberts and Hugh Grant movie), or a pied-a-terre in the swanky Mayfair area of the city – now is your chance.
Think fine linens, personalized touches like the use of cell phones and all the insider knowledge of a place that only a local would know. The best of all you can do it for a fraction of the cost.
The secret: staying at an "unhotel."
"I would return home at the end of a business trip and my place in central London had been sitting there for days or weeks empty, and it just seemed like a big waste," says Greg Marsh, CEO and co-founder of onefinestay --one of several companies that arrange stays in private homes, but some added touches. "I didn't have the time or energy to prepare the place for guests to stay. I was looking for a service that existed, and actually the penny finally dropped for me when I was on holiday with my partner and we realized, 'How is it that no one is doing this?' And that's when the idea came to us."
The idea of the "unhotel," gives homeowners an opportunity to make some money while they're gone, and it gives vacationers an opportunity to stay at a luxurious place for a pretty good price.
"We think about it as being two things," Marsh said. "The first one is living like a local. What we do is try to make people feel at home during their stay. We lend them an iPhone that has residential recommendations from the person who lives in that property, so it's very, very local to the area."
The second thing is to make guests feel as comfortable and pampered as possible. Before anyone arrives at the property, the place is professionally cleaned, which is another bonus for the homeowner, and it's "decked out" with 5-star linens and toiletries.
"We want to ensure the experience while you're staying in London is as comfortable as it would be if you were staying in an upscale hotel, but with all those creature comforts and amenities of home," Marsh added.
Onefinestay launched in May 2010 with just six properties listed on the website, with one of them being Marsh's Central London apartment. But the service has really taken off since then. Currently, Marsh and his team offer more than 150 homes across London that range from "a grand townhouse in South Kensington" to "a palatial home in luxurious Knightsbridge."
"We've sifted through some of the most decadent, elegant, quirky and surprising houses and apartments, and curated a collection of wonderful places to stay," onefinestay said in news release. "Every single one is different. But they all offer the same delicious levels of comfort and character."
What does it cost? Marsh said it's all about making it a fair deal for the homeowners (the members of onefinestay) as well as the guests. "What we typically agree with them is that they are going to earn – during periods they have people stay – they are going to earn the equivalent of the residential real estate value on a long-term basis," he said. "For example, if we have a $1 M apartment in city center that would probably work out to about $1,000 per week." As for guests, costs vary on the size of the property and the services they want from onefinestay, but Marsh said it's pretty comparable to a 4 or 5-star hotel.
"A typical onefinestay apartment will be somewhere between $225.00 a night to $450.00 a night. Of course if it's a larger property that cost would be more, but for families staying for an extended period of time, there tend to be significant discounts."
If you're thinking that doesn't seem like such a good deal – think about it like this. When you stay an upscale hotel that is centrally located in a city like London or New York, you're probably going to pay around $300 to $400 per night, and that's for 250 to 300 square feet. "So that's not actually a great value in terms of the amount of space you get," Marsh pointed out.
"Plus, you have to eat your meals in a hotel or a restaurant nearby, there's not usually a sitting room or a separate living space in addition to the bedroom, and you always feel, at least I do when I stay at a city center hotel, you always feel the room is the last place you want to be." On the other hand, if you're living like a local and kicking your feet up at a beautiful home in West London – you're more likely to enjoy the accommodations.
"There are a couple of markets where I think this is an exceptionally attractive solution," Marsh said. "Families are a big one and another is people who travel to London regularly for business who want something a little more personal. Another group is people on temporary projects or assignments in London or people who are thinking of relocating to the city or in the process of relocating to the city."
Currently, onefinestay only features homes in London, but Marsh said they have their eyes on some opportunities, and are hoping to come out with an announcement early this year about expanding to other cities.
Onefinestay isn't the only group that offers luxury at a discount. If you want the experience of staying in a home during your next vacation – and you don't want to dig deep into your wallet – HomeExchange.com might be the way to go.
"Other than the cost of getting there, a vacation anywhere in the world doesn't have to cost you anymore than staying at home," Keghan Hurst, director of PR and marketing at HomeExchange.com, told FoxNews.com. "Home Exchange is one of the fastest growing trends in travel and with over 40,000 listings in 143 countries, the opportunities are endless."
Hurst said not only do people save thousands of dollars by doing a home exchange, but they also get that "living like a local" experience that Marsh also talked about. "Home exchange is like having a private concierge giving you insider tips on wherever you are going," she said.
"Favorite restaurants, shops and stores that are not in any tour book, and with no hotel bills, the benefit of free accommodation and the ability to exchange everything from cars to boats and bicycles, home exchange has become the best way to experience your destination like a local, not a visitor."
Annual dues to belong to HomeExchange.com run $120. Along with HomeExchange.com, the company also offers HomeExchangeGold.com, which contains "very luxurious listings," which runs about $500 for annual dues.
So how much money can you really save? Hurst gave us this example: A family of six that has participated in exchanges in Orlando, NYC, Boston, Cape Cod, Connecticut, Colorado, London and more, has saved a total of more than $14,000 in travel expenses.
"As a large family, exchanging homes has allowed them to have privacy, cook their own meals, and keep the kids entertained during downtime on trips," she added.
So whether it's a luxury apartment in London or a family home in California, spending your vacation in a private residence will not only save you money, but it will also provide you with an experience you're likely not to forget anytime soon.