Spirit not responsible for drunken brawl on flight, jury says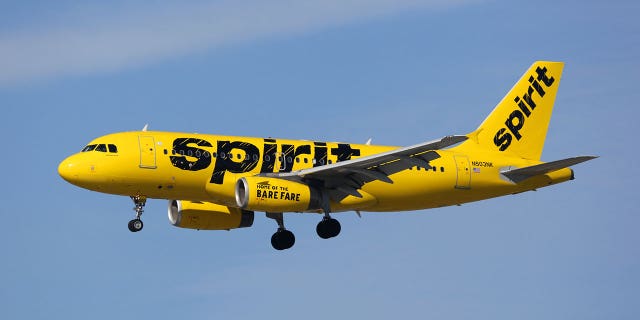 A group of women who engaged in a fight on a Spirit Airlines flight have no one to blame but themselves.
Last week, a jury in Los Angeles determined that Spirit was not responsible for an incident involving a group of passengers who engaged in a brawl in March 2016, the New York Daily News reported. Three Delaware women — Tykisha Diodato, Lisa Zampella and Danielle Fonda-Thomas — had originally brought the lawsuit against the carrier in April of 2016, claiming that Spirit had served two separate passengers copious amounts of alcohol and then failed to intervene when those passengers became violent.
7 OF THE MOST INSANE AIRLINE INCIDENTS CAUGHT ON CAMERA
According to Richard Lazenby, a lawyer representing Spirit Airlines, the women's accounts had been called into question following testimony from other witnesses and flight attendants. Further, he told the Daily News that the court "applied California law, which prohibits liability based solely on serving alcohol."
Lazenby also claimed Spirit successfully proved that the brawl was not "foreseeable" on the part of the flight crew.
'AROUSING' FLIGHT ATTENDANT OUTFITS CAUSE OUTRAGE IN MALAYSIA
The incident, which originally occurred on a flight from Baltimore to Los Angeles, begun when two intoxicated women began blasting music from a boom box mid-flight — and when they were asked to keep it down by the Delaware women, they cranked their music louder. Upon landing, the drunk passengers allegedly shouted racist remarks at the women and then attacked, argued Nathan Goldberg, who represented the women.
Goldberg is a partner of high-profile attorney Gloria Allred, who had also announced she would be representing the women when the lawsuit was originally announced in 2016.
Following the 12-day trial, Goldberg maintained that the three plaintiffs were "innocent victims," but claimed he was still proud of Diodato, Zampella and Fonda-Thomas for moving forward with the "unprecedented case," the Daily News said.
FOLLOW US ON FACEBOOK FOR MORE FOX LIFESTYLE NEWS
A representative for Spirit Airlines tells Fox News that the airline is pleased with how the trial concluded.
"We are very gratified that the jury, upon hearing the evidence, reached the right decision," said a spokesperson for the airline. "We thank our professional flight attendants on that flight for the way in which they handled this incident."