Spirit Airlines to further reduce size of overhead cabin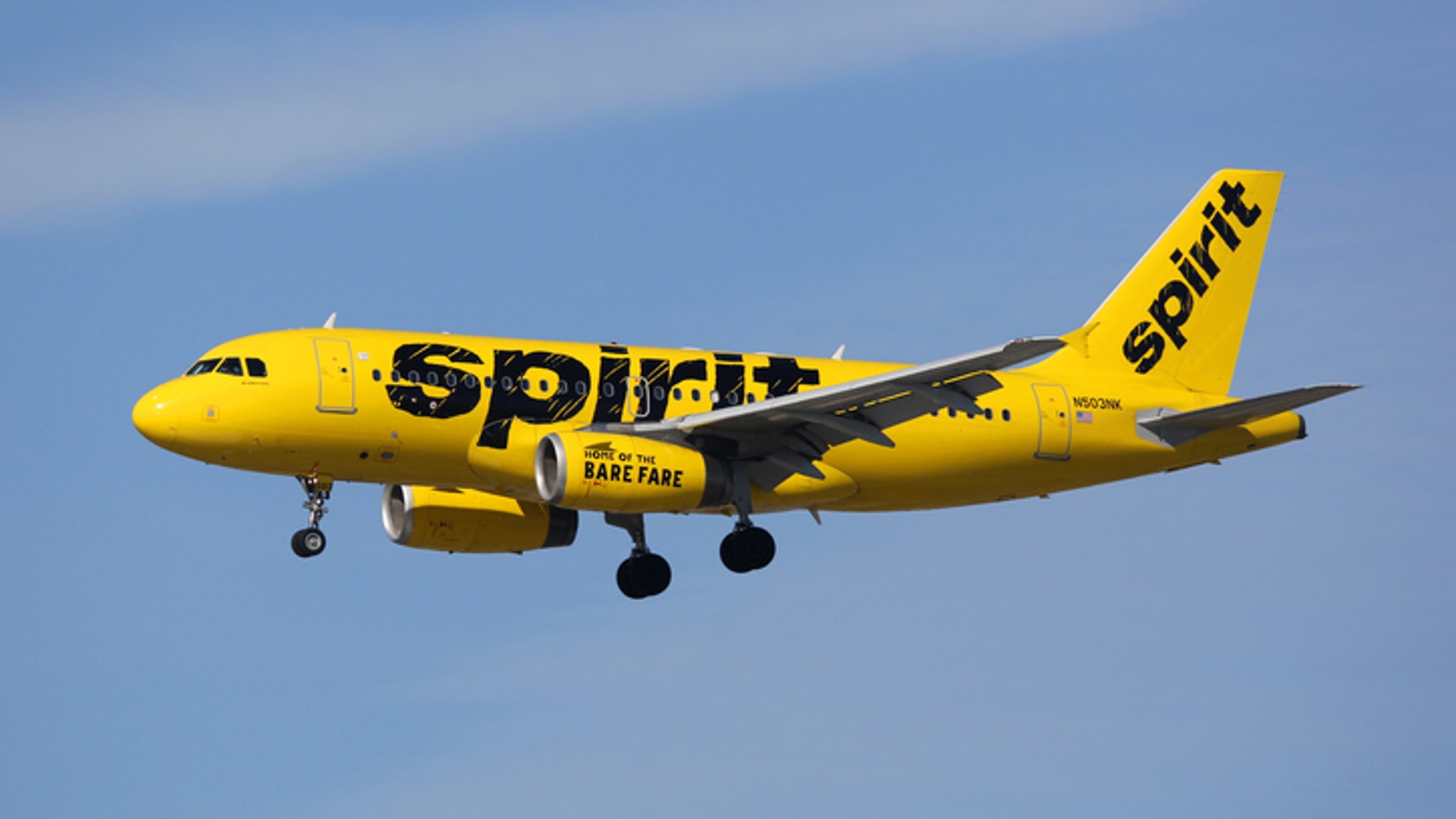 Spirit Airlines is already known for its no frills fares and now things are about to get even tighter.
According to the Independent, the airline is preparing to cut the space allotted for travelers' free carry-on bag. Starting April 4, the volume allotted to qualify under the airlines "Bare Fare" policy will decrease by a quarter-- from 2,688 to 2,016 cubic inches
Under the carrier's current bag policy, one item is included in the basic fare but now the size of passengers' items will need to comply with new standards.
IS SPIRIT THE MOST HATED AIRLINE IN THE US?
As for passengers whose cabin bag is identified as oversized at the boarding gate? They'll have to pay a $100 fee to take it with them. Travelers can also pay in advance for larger bags, starting at around $26 each.
The move comes as other carriers are looking to pare down offerings for cheaper fares.
American Airlines recently announced basic economy fares that do not allow for carry-on bags and passengers may not bring wheeled carry-on bags aboard. American basic economy passengers can not choose a seat beforehands, they are the last group to board the plane and they become ineligible for upgrades.
But it's not just American Airlines that's changing policies. United also introduced a similar plan with reduced options in order to compete with Spirit.
FOR THE LATEST TRAVEL FEATURES FOLLOW FOX LIFESTYLE ON FACEBOOK
Earlier this month, Spirit became the latest domestic airline to participate in the U.S. Transportation Security Administration's TSA Precheck program. Precheck is an expedited screening program that allows for trusted travelers to bypass traditional security checkpoints at close to 200 U.S. airports.
That $85 benefit lasts five years, pending paperwork and security clearance.
Spirit currently operates flights within the United States, the Caribbean and Latin America.