Spirit Airlines mocks Rob Ford scandal by selling 'crack' cheap flights to Toronto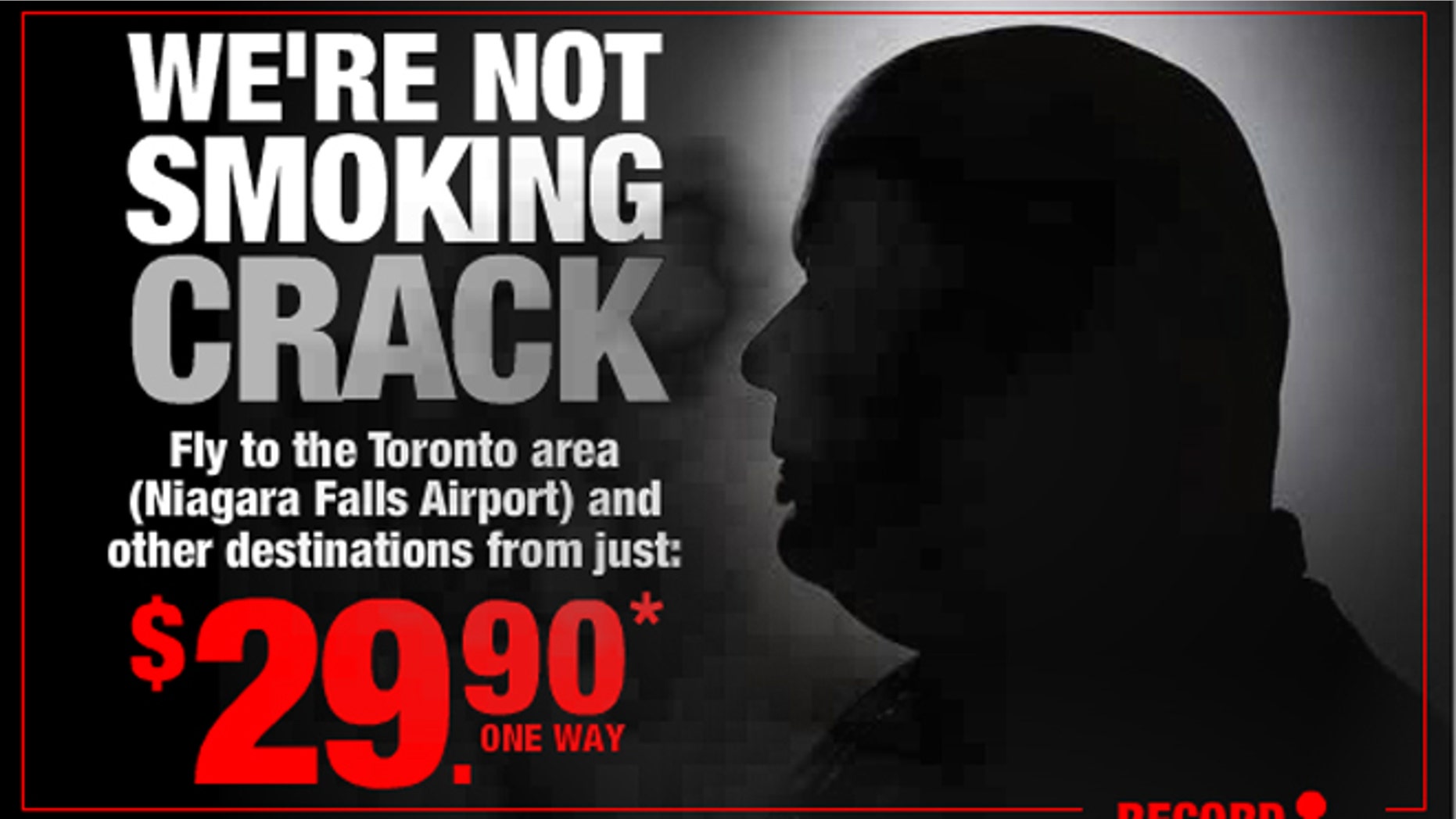 Spirit Airlines is at it again.
This time the carrier, known for its opportunistic marketing campaigns – such as mocking the NFL bullying scandal with "incognito" flights out of Florida and the Secret Service prostitution scandal with discount flights to Colombia -- is taking a crack (pun intended) at beleaguered  Toronto Mayor Rob Ford, who has admitted smoking crack in a boozy stupor.
An ad on the airline's homepage shows a silhouette of the politician, who recently admitted to smoking crack cocaine, with clouds of smoke behind him and discounted one-way fare to "Toronto area (Niagara Falls Airport)," starting at $29.90 (taxes and fees included) on select dates in November and December.
Thinking of cracking into this deal (sorry, we couldn't help ourselves)? Better hurry up. The special expires tonight, Nov. 15, at 11:59 p.m.