Spirit Airlines increases fees for carry-on and checked baggage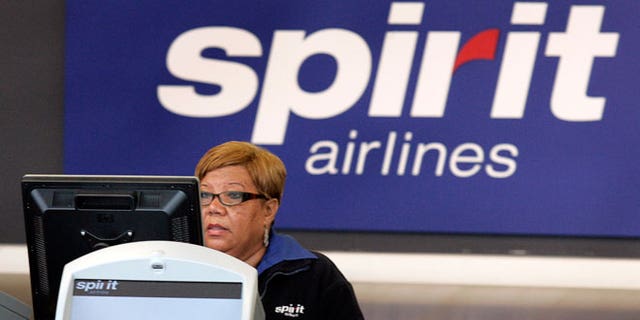 Traveling with baggage on Spirit Airlines this Thanksgiving season can get pretty pricey unless you plan ahead.
The airline has announced that starting November 6 it will be charging $100 for passengers if they wait to pay for carry-on baggage at the gate. The fee was formerly $45.
To give you an idea of the add on fees, a family of four with only carry-on bags will now pay between $140 and $400 each way.
Spirit, which already charges for all bags that do not fit underneath a seat, says the gate-check fee is intentionally high in order to discourage fliers to wait until the last minute to check and pay for bags. Spirit and Allegiant are the only airlines in the U.S. that charge for carry-on baggage.
Spirit's chief operating officer Tony Lefebvre told Nasdaq he hopes no one pays the fee. "Spirit offers our customers multiple opportunities to avoid this unnecessary fee and save money. By planning ahead and paying for bags before getting to the boarding gate, our customers are saving time at the airport and speeding up the boarding process. When our customers choose these time-saving, self-service options, our costs go down, and we can pass those savings along to our customers."
The airlines isn't just hitting the pockets of procrastinating travelers either. Carry-on bags paid for at booking will increase by $5, to $30, and fees at the check-in counter will increase to $45 as well.
The budget airline is known its minimal customer service and to travelers looking for a non-frills way to fly. Extra fees, such as for baggage, make up 40 percent of Spirit's revenue.