Southwest's dancing employee is a social media sensation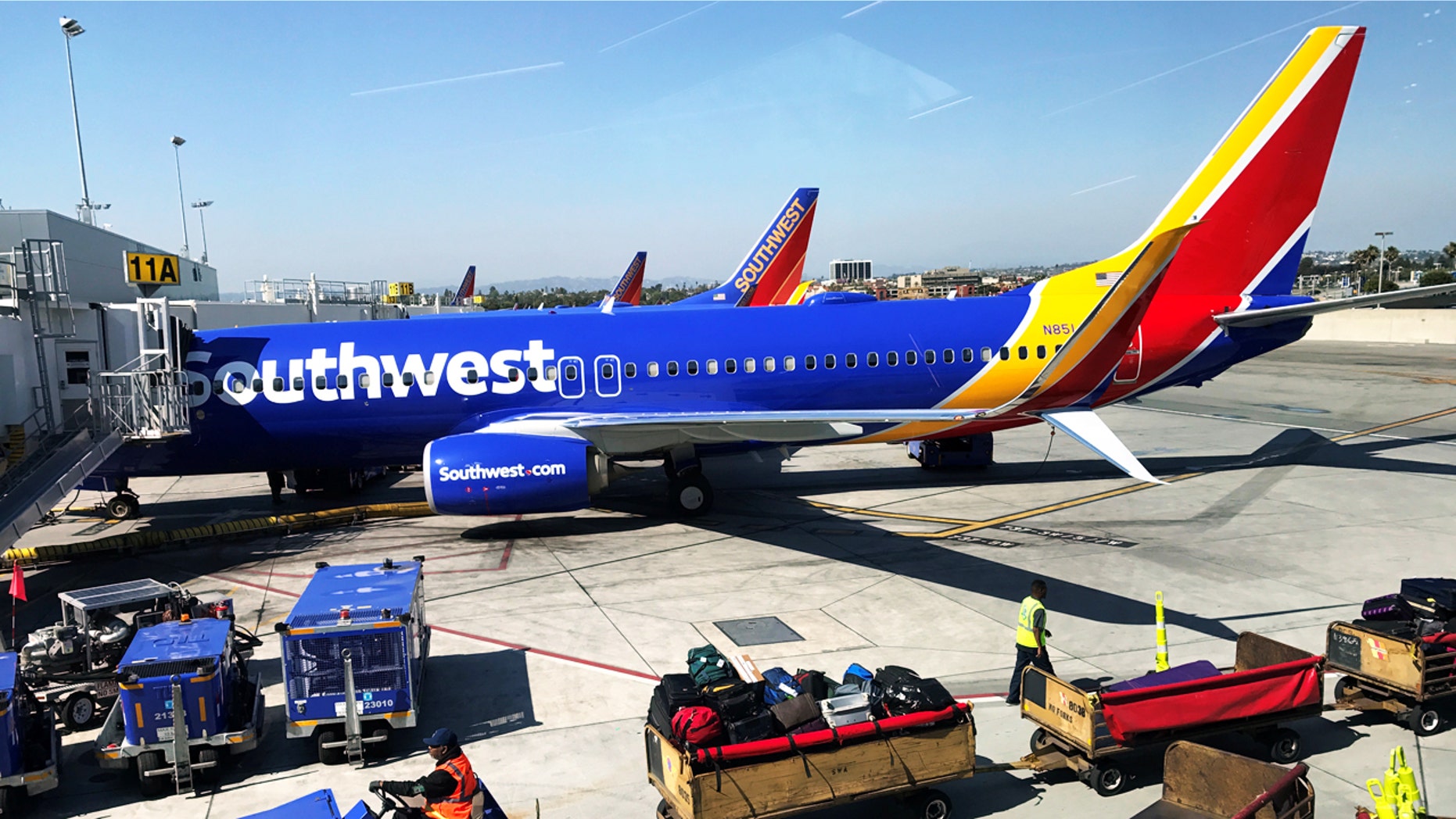 An employee at Greater Rochester International Airport is dancing his way to fame after videos of him grooving on the job have gone viral.
Rochester native Kyran Ashford works with Southwest Airlines through JetStream Ground Services, the Democrat & Chronicle reports. He acts as a gate attendant for the airline, scanning boarding passes, as well as a ramp agent where he directs airplanes in and out of gates. But he adds some much needed pizazz to these tasks.
SOUTHWEST AIRLINES PASSENGER DRAGGED OFF PLANE 
Ashford's antics were caught on camera by Terry McBride flying out of Rochester, NY, to Nashville, TN. McBride uploaded the video on Facebook with the caption, "So this just happened out my window as I was leaving New York headed back home to Nashville. This guy rocks! #TarmacDancer #EmployeeOfTheMonth #TGIF #Southwest"
The video was uploaded Friday and has already received more than 3 million views and over 45,000 reactions and 50,000 shares.
Ashford, who keeps a YouTube channel of his various musical and dance performances at the airport, said he was overwhelmed by the support and feedback he's received from the viral video.
"I'm mind blown out of this whole thing," he told the Democrat & Chronicle. "I got no sleep last night, just watching all the reviews come in."
FOLLOW US ON FACEBOOK FOR MORE FOX LIFESTYLE NEWS
The New Yorker said he sees his job at the airport as a way to brighten people's days.
'You don't know why these people are flying out ... they could be going to a funeral," he said.
He tries to give at least one passenger "30 seconds of positive vibes" before they get on their plane.
"Everything I've been doing, that's all a part of who I am," said Ashford. "My mother raised me to be the type of man to walk around with great character, and to never be ashamed of who they are."