Son of Massachusetts governor accused of groping woman on JetBlue flight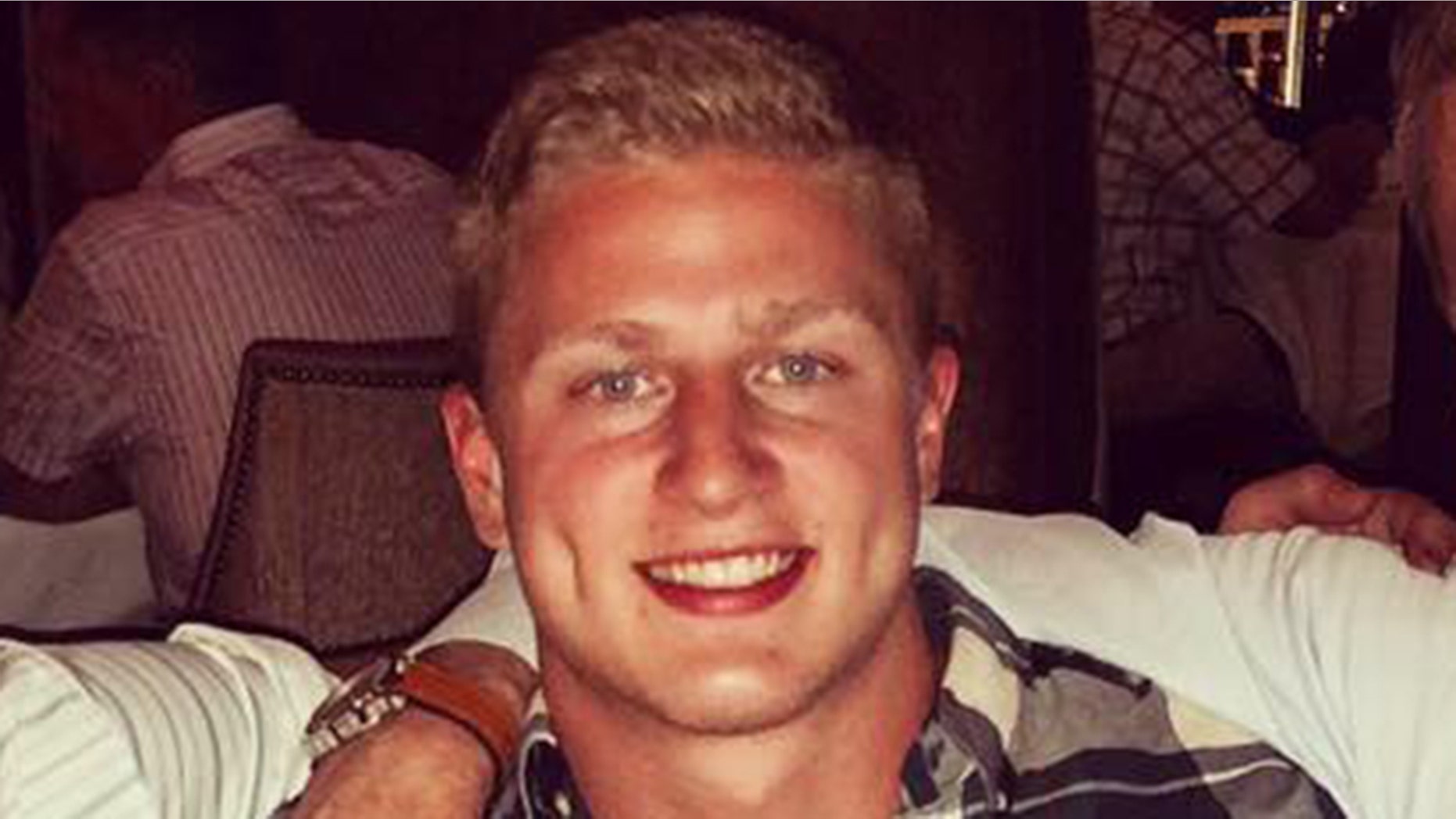 Andrew "A.J." Baker, the adult son of Massachusetts Gov. Charlie Baker, has been accused of assaulting a female seatmate aboard a JetBlue flight on the evening of June 20, though Baker maintains he was sleeping on the flight.
Gov. Baker confirmed earlier this week that the U.S. Attorney's office is investigating the allegations.
According to the Boston Globe, the incident occurred about 45 minutes into the flight from Washington, D.C., to Boston, as the unnamed 29-year-old woman told police she was "touched inappropriately" by 24-year-old Baker. She said he "had groped her right breast."
Baker, who has not been charged, claims that he was "asleep the whole flight."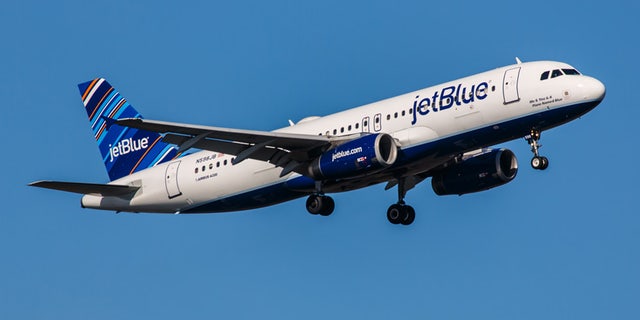 JETBLUE FLIGHT MISTAKENLY SENDS HIJACK ALERT, TRIGGERING HUGE SCARE AT JFK AIRPORT
An unnamed witness told authorities that they saw Baker "lean over" in the woman's direction "a couple of times." Another passenger claims to have heard the woman tell Baker "Don't do that… don't do that," before she called a flight attendant to move her seat, "visibly upset."
According to the report, a flight attendant said they spoke to Baker, who said "it was OK because [the woman] was his sister's best friend." Witnesses later told police that Baker appeared confused when a flight attendant informed him that he may need to speak to authorities upon landing.
"Did I do something wrong?" he said, according to the report.
Meanwhile, the Globe reports that there is no information in the report indicating that Baker and the reported victim knew each other before the flight.
Upon landing, Baker told authorities that he was not taking any medication. He said he had two glasses of wine before his flight and hadn't even finished the second glass, according to the report.
The JetBlue flight crew confirmed that he did not have any alcohol in the sky.
JET2 BANS PASSENGER FOR LIFE AFTER BACHELOR PARTY'S 'APPALLING AND AGGRESSIVE' BEHAVIOR FORCES DIVERSION
Escorted from the aircraft by state police at Logan International Airport, Baker allegedly told a trooper "he did not know what was going on."
"I advised him that we were notified of an incident of inappropriate touching while in flight, to which Baker said, 'No, I was asleep the whole flight… My feet were under the seat in front of me,'" a trooper's report states.
The flight's captain later informed authorities that he considered diverting the flight to John F. Kennedy International Airport in New York upon learning of the reported assault midflight, but decided against it, as it would take the same amount of time to land in Boston.
On June 25, Gov. Baker held a short press conference, saying that his son will cooperate with authorities regarding the ongoing matter.
FOLLOW US ON FACEBOOK FOR MORE FOX LIFESTYLE NEWS
"As you all know, there were allegations involving a plane trip and my son, A.J., last week. This is obviously a personal matter for my family and I won't be discussing it at length. A.J. is of course cooperating with any review of the matter, and my family and I expect a thorough review to take place," the 62-year-old Republican politician said in footage obtained by MassLive and shared to YouTube
"We also expect the review will be fair, and completely independent from this office. State authorities are not involved in this matter," he added.
When asked by a reporter if he "stood by his son," Baker offered the following reply:
"Look, I love my son, but obviously these allegations are serious and they require an independent review, which is why he will cooperate with the U.S. Attorney's office," he said.
In office since 2014, Baker seeks re-election this November for the governorship of the Bay State, Boston.com reports