Some airlines drop fuel surcharges but fares remain high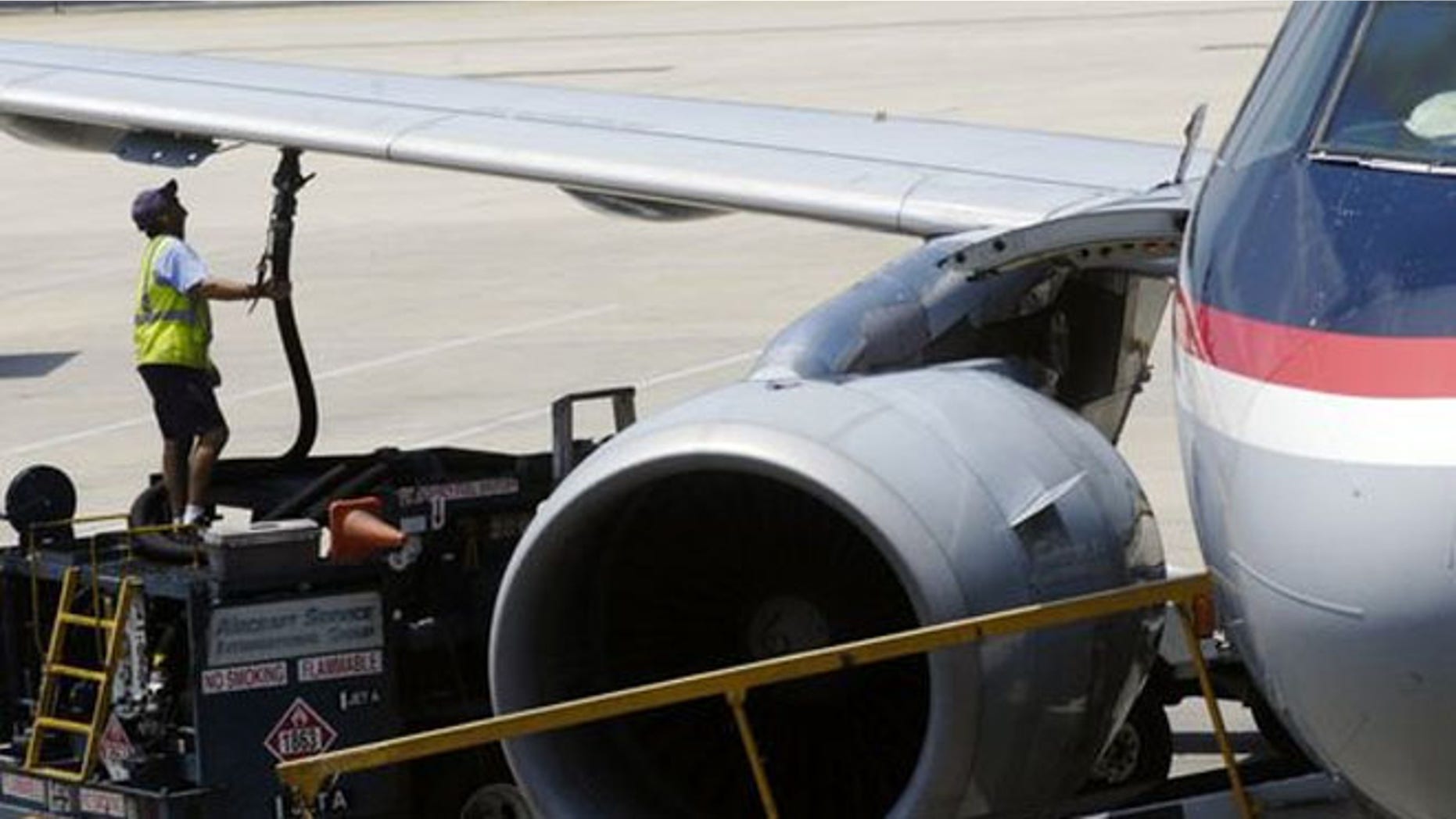 If you're wondering why with the tanking price of oil airlines haven't reduced their prices, you're not alone.
After mounting pressure, some airlines, including Qantas, AirAsia and Virgin Australia, announced they will be passing fuel savings on to the customer.
But this isn't the general trend, especially with U.S. carriers.
Fuel charges that are tacked onto passenger tickets by airlines are supposed to be temporary to cover the cost of fuel when it is abnormally high. The fee can add hundreds of dollars to a ticket, even doubling the price.
Now that the price of gasoline and rocket fuel has declined, travelers are up in arms that tickets prices are not declining, and in some cases rising.  This comes as airplanes are more crowded than ever and airlines are reporting record profits and soaring stock prices.
Consumer advocacy groups Travelers United and FlyersRights.org recently sent letters to airline CEOs voicing their outrage and demanding that airfares be lowered "in light of the 50 percent reduction in jet fuel prices since June, 2014."
Rep. Chuck Schumer (D-N.Y.), has called for an investigation into why fares remain high when the price of fuel has dropped, saying  it was "curious and confounding that ticket prices are sky-high and defying economic gravity" as fuel prices fall.
Airline CEOs say that they are focusing on reducing debt, upgrading airport facilities, paying dividends to shareholders and profit-sharing with employees. For example, American Tuesday said it completed its $1 billion share buyback plan announced last summer more than a year early and now will embark on a $2 billion share buyback to be completed by 2016.
Reuters notes that cheaper oil could result in airline profits increasing by $5 billion to $25 billion this year, but profit per passenger will rise by just $1 to $7, showed estimates from the International Air Transport Association, because of intense competition.
And thanks to several mega-mergers, only four big U.S. airlines control the vast majority of flights, leaving very little room for another airline to undercut fares.
Carriers say that there is little incentive to cut fares when rivals continue to charge the same, regardless of oil prices.
All this means that the flying consumer will be the last to see any benefit from falling oil prices--yet.
The Associate Press contributed to this report.