Sneak peek inside Disney World's new Indiana Jones restaurant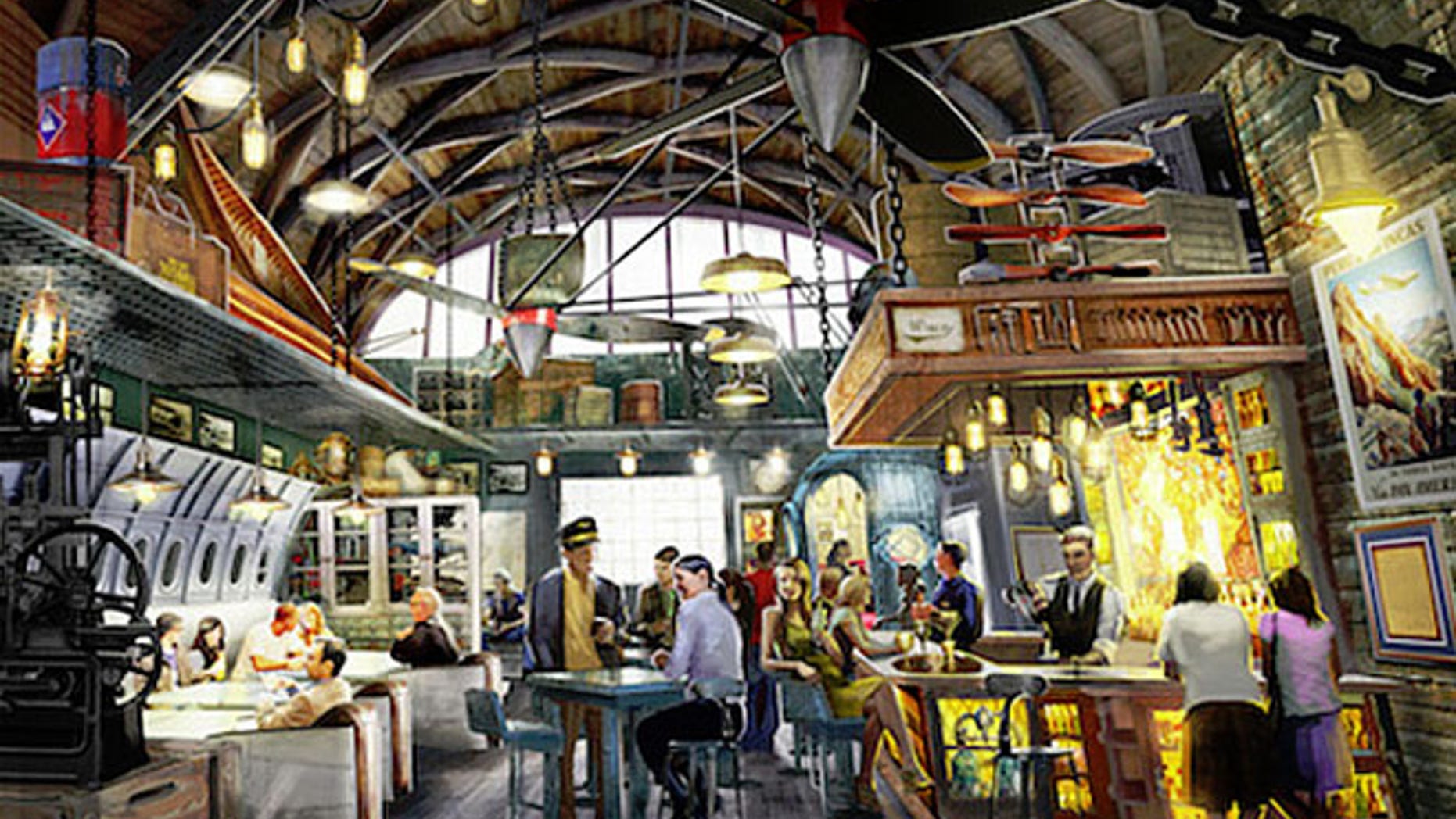 Holy bullwhip Indy.
Disney this week released details about its new Indiana Jones-themed restaurant at Disney World in Orlando, Florida.
Called Jock Lindsey's Hangar Bar, after Indy's pilot in the "Indiana Jones" movies, the eatery will open its doors on Sept. 22 in Downtown Disney and will feature food and drinks inspired by the pilot's globetrotting adventures.
There will be drinks like a Peruvian "Hovito Mojito," made with pisco and fresh lime juice.  Dishes include "Air Pirates Everything Pretzels," which comes with a beer cheese fondue, "Snack of Ra," African style salads and dips served with injera (bread) and naan crisps, and "Good Dates," featuring goat cheese-stuffed dates with Marcona almonds and pickled veggies.
The 150-seat restaurant is meant to look like an actual airplane hangar and will feature plenty of memorabilia from the film series.
As the story goes, Jock found the town while flying Indiana Jones over Florida in search of the elusive Fountain of Youth in 1938 and decided to settle down there. As a member of the Society of Explorers and Adventurers, Jock used the hanger to entertain his well-traveled friends, according to Disney's official blog.
The restaurant is Disney's latest "Indiana Jones Adventure" attraction, which include "Indiana Jones Epic Stunt Spectacular" at Disney World, "Indiana Jones Epic Stunt Spectacular" Disneyland, and "Indiana Jones and the Temple of Peril" at Disneyland Paris.
Now, let's hope there are no snakes.