SkyWest flight hits turbulence, injuring three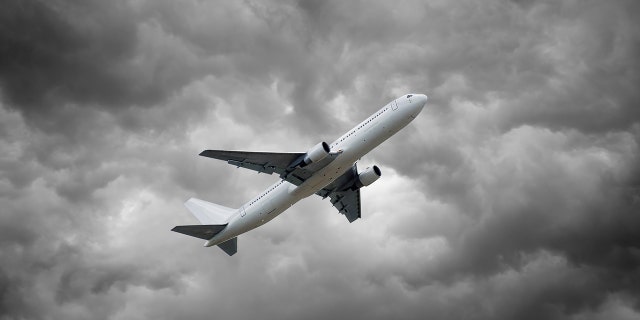 A regional SkyWest Airlines flight was forced to make an emergency landing in St. Louis Tuesday evening due to severe turbulence. Three people are recovering from injuries sustained during the turmoil.
WOW AIR OFFERING BUDGET FLIGHTS TO EUROPE FROM 4 NEW MIDWEST CITIES
SkyWest flight 3167, operating as American Eagle, was en route from Atlanta to Chicago when it hit bad turbulence, reports KTVI. After the captain learned that the commotion hurt a flight attendant and two passengers, he made an emergency landing.
AMERICAN AIRLINES PASSENGER TRIES TO OPEN CABIN DOOR MID-FLIGHT, GETS SUBDUED
The aircraft touched down at St. Louis Lambert International Airport around 5:45 pm without issue, said Marissa Snow, SkyWest Director of Corporate Communications, to KDSK. After the plane touched down on Missouri tarmac, paramedics and emergency personal arrived to transport the injured three to the hospital for evaluation. Informatino on their conditions has not been released.
"The safety of all onboard our aircraft is our primary concern," SkyWest said in an official statement. "Both American Airlines and SkyWest are taking care of our passengers and crew at this time."
FOLLOW US ON FACEBOOK FOR MORE FOX LIFESTYLE NEWS
SkyWest flight 3167's emergency landing is not the first frenzy in the high skies to make headlines this summer. Two weeks ago, bad turbulence on an American Airlines flight to Philadelphia injured ten. Earlier in the summer, major turbulence injured 26 people on a China Eastern Airlines flight.