Six Flags' new 'Wonder Woman Lasso of Truth' is world's tallest pendulum ride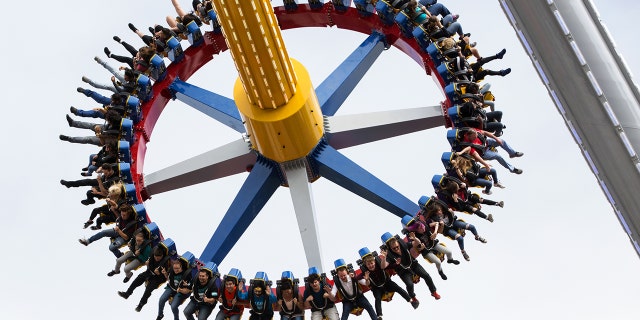 Great Hera! Looks like some brand new thrills are coming to New Jersey next year.
A brand-new ride, Wonder Woman Lasso of Truth, is coming to Six Flags Great Adventure in Jackson, New Jersey, in Spring 2019, USA Today reported.
The new ride, which packs 40 riders on a counterclockwise spinning circle, will reach speeds up to 75 miles per hour and heights up to 170 feet (17 stories), and will be the tallest pendulum-style ride in the world, according to Six Flags.
The Wonder Woman Lasso of Truth will be located close to other DC Comics rides like Batman: The Ride, The Dark Knight, and Justice League: Battle for Metropolis. The new addition will be only the second ride dedicated to a female comic book character at the park, the only other ride being Harley Quinn's Crazy Train.
More From Travel + Leisure
But the Lasso of Truth isn't going to be the only Wonder Woman ride in the country. At Six Flags in San Antonio, Wonder Woman The Golden Lasso is the world's first single-rail roller coaster.
Looks like Wonder Woman is breaking records all over the country. We think she and all the other Amazons would be pleased.