Security trays carry more viruses than anywhere else in airport, study finds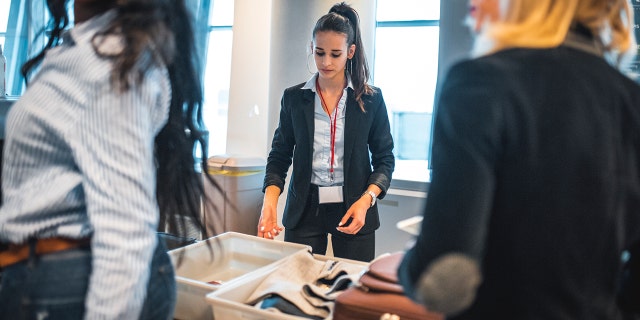 There's one place to avoid at the airport if you want to keep yourself from getting sick: the plastic trays at security that items are piled into before being scanned.
In a new study by pandemic experts, those trays have been found to harbor the highest levels of viruses at airports — more so than toilets.
TRAVELER'S LIMBO TRICK AT PHILLY AIRPORT GOES VIRAL
The study was carried out by the University of Nottingham and the Finnish National Institute for Health and Welfare.
Researchers swabbed a variety of surfaces at Helsinki-Vantaa airport in the winter of 2016 that are frequently touched by passengers. Viruses were found on 10 percent of everything swabbed — and most commonly on the plastic trays at security.
Bacteria that could cause sickness was also found on card readers in shops, passport-checking counters, staircase rails and in the children's play areas, as well as in the air.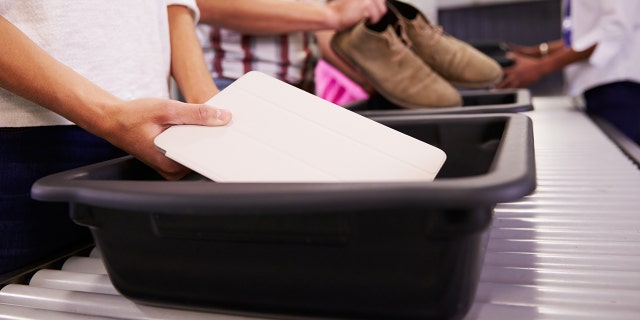 BROKE TAIWANESE TOURIST SLEEPS AT AIRPORT FOR A WEEK TO SAVE MONEY
Rhinovirus, which causes the common cold, was the virus that was most frequently picked up in the tests. The swabs also detected the bacteria that causes the flu.
However, no respiratory viruses were found on the surfaces in the airport's toilets.
FOLLOW US ON FACEBOOK FOR MORE FOX LIFESTYLE NEWS
The study points out that coughing into your hands and then washing them is the key to containing contagious illnesses and not passing them on.
For more, continue reading the original article at The Sun. Read more content from The Sun here.