Ryanair passenger climbs out onto wing after waiting to deplane for half-hour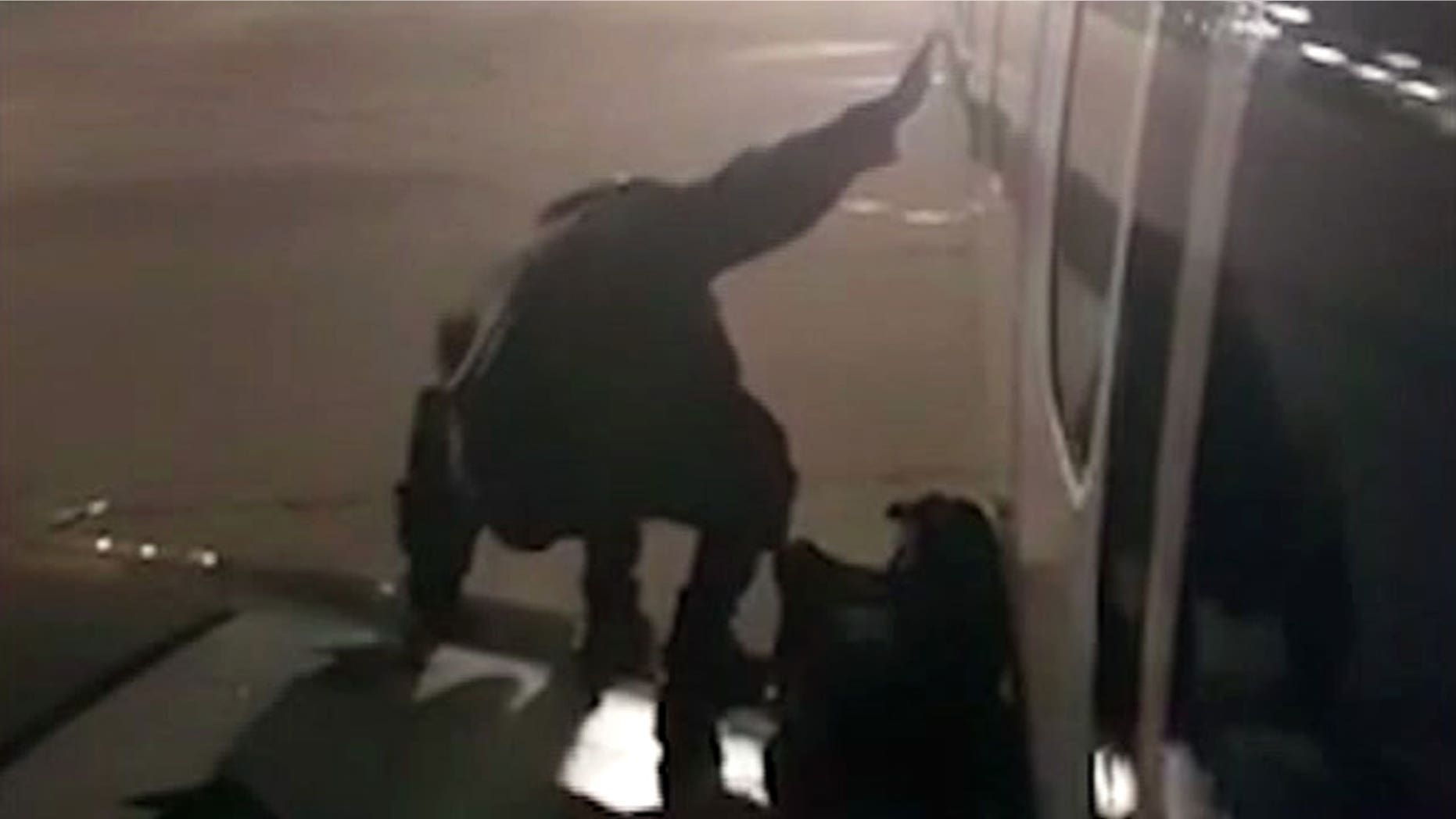 Waiting to deplane is arguably the most frustrating aspect of flying, but a Ryanair passenger in Spain has found a genius — albeit inadvisable — alternative.
A passenger aboard a Jan. 1 flight from London to the Spanish city of Malaga was arrested by airport security for opening the emergency exit and climbing out onto the wing of the aircraft shortly after landing.
TEEN JUMPS OUT OF EMERGENCY EXIT DOOR IN SAN FRANCISCO
The man, whom fellow passengers identified as a Polish national in his 50s, had reportedly grown tired of waiting to disembark the aircraft, which had already been sitting at the Malaga airport for 30 minutes, the BBC reports.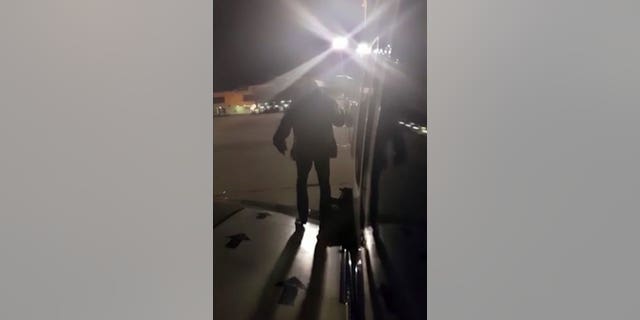 According to fellow passenger Fernando del Valle Villalobos, who spoke with the Associated Press, the offending passenger "very calmly asked permission to get past, opened the emergency exit, looked out, saw the wing [and] went back for his backpack" before exiting out onto the wing.
"He activated the emergency door and left, saying, 'I'm going via the wing'," del Valle Villalobos added to The Daily Mail. "It was surreal."
WHAT HAPPENS WHEN THE EMERGENCY EXIT DOOR OPENS MID-FLIGHT?
Another passenger who spoke with the Mail, however, is claiming that the man was suffering from an asthma attack and said he witnessed him puffing from his inhaler several times throughout the flight.
"He told me he suffers from asthma," said Ryanair passenger Raj Mistry. "He got up all of a sudden and decided to leave. I don't blame him."
The man was eventually coaxed back onto the plane when police were called, though only after taking a seat on the edge of the wing. Ryanair has also confirmed that the man was "immediately arrested" once authorities arrived on the scene.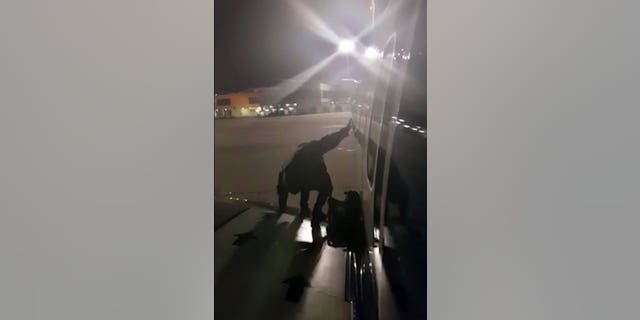 "This airport security breach occurred after landing in Malaga airport yesterday (1 Jan)," wrote the airline. "Malaga airport police immediately arrested the passenger in question and since this was a breach of Spanish safety and security regulations, it is being dealt with by the Spanish authorities."
Following the incident, the rest of the passengers aboard the London-to-Malaga flight were kept on the aircraft for a further 15 minutes before being allowed to deplane.
The Associated Press contributed to this report.