Russian airline accused of only hiring 'young and thin' flight attendants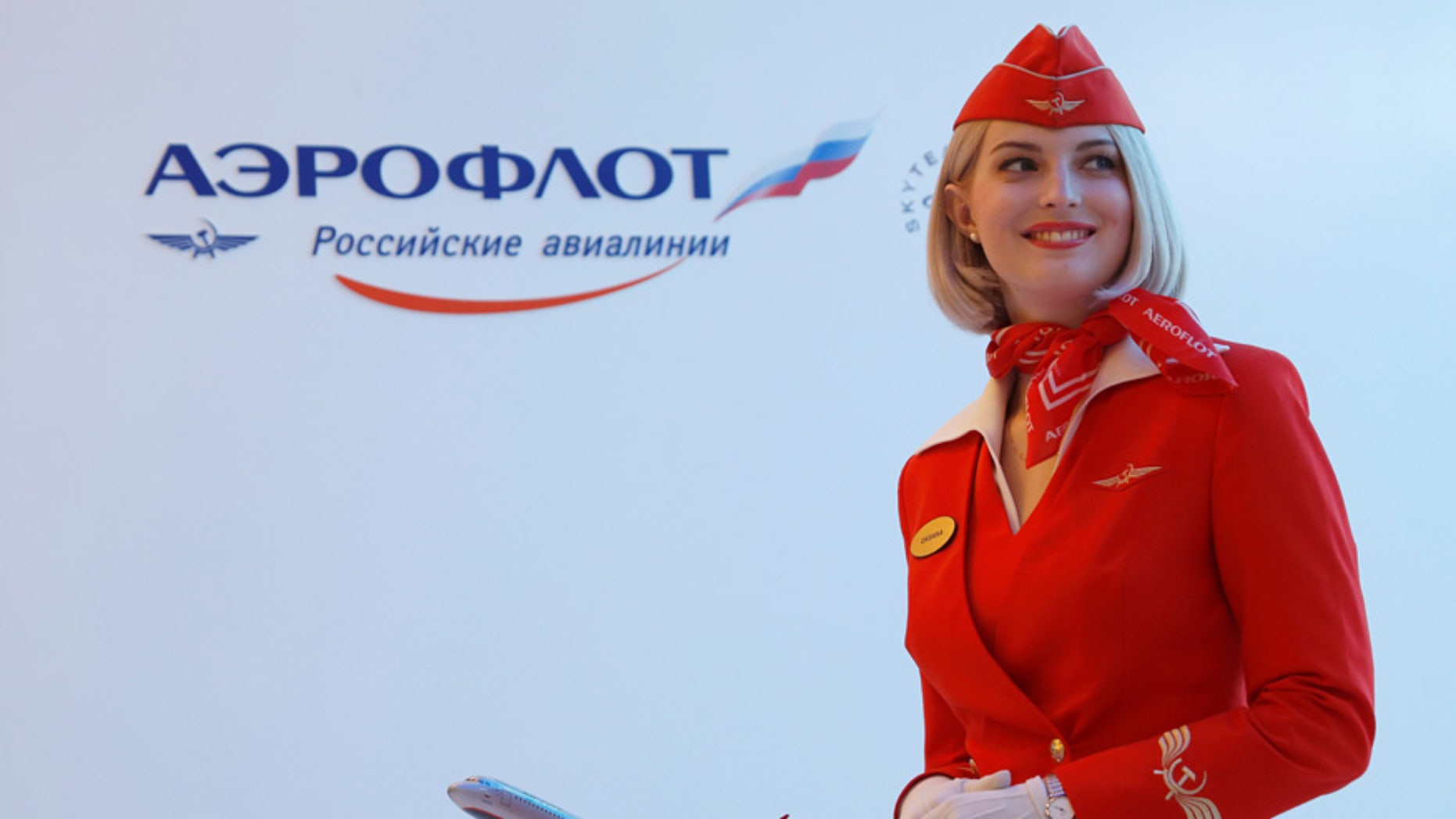 Russian national carrier Aeroflot is allegedly in trouble with its female flight crew after banning as many as 400 "old, fat and ugly" attendants from prestigious foreign routes.
One attendant Yevgenia Magurina complained, "They told us all that only the young and thin will fly abroad for Aeroflot."
Another attendant claimed they they were being weighed "like cows" by the airline, which in Soviet times was the largest in the world.
The airline has since completely denied all attendants' allegations.
The group of angry cabin staff have reportedly written to Kremlin leader Vladimir Putin to complain about their alleged treatment, supposedly part of a "rebranding" exercise.
Aeroflot has since released a statement saying, "These allegations are without foundation — Aeroflot does not discriminate based on age, sex, weight, appearance, religious or political convictions, or indeed any other grounds."
MAN REMOVED FROM UNITED FLIGHT FOR ALLEGED RACIST REMARKS TOWARD PASSENGERS
Calling themselves STS — the Russian abbreviation for "old, fat, ugly" — these flight attendants claim they are being prevented from flying on international routes, and instead given domestic flights, meaning that the experienced and loyal crew lose money and miss out on layovers in exotic foreign destinations.
Magurina told the Russian service of RFE/RL that she had been flying for 15 years and was a senior cabin crew member on international flights. But she claimed that in August, she was reassigned to internal routes because she was not thin enough under new rules.
"We were all photographed en masse and measured — some were even weighed," she revealed. "This was done under the pretext of company rebranding and ordering new uniforms for staff."
Others had suffered before that, she said.
Magurina added, "They stopped putting anyone on international flights if they are older than 40 or take more than a [Russian] size 48."
She claims that not only is she forced to fly domestic routes to destinations like Siberia, but these are often night flights, or early morning departures, which means she and others cannot sleep properly before going to work.
She said, "When I asked what's going on, they told me these are the new rules of the game and that I was removed from international flights because of my clothes size — it mustn't be more than a 46, and I'm a 48."
Igor Deldyuzhov, the president of a trade union representing the flight crew, said there were many complaints of discrimination over age and appearance. But it has been claimed that staff were scared to go to court because they have children and mortgages and fear losing their jobs.
FOR THE LATEST TRAVEL FEATURES, FOLLOW FOX LIFESTYLE ON FACEBOOK
In a statement released earlier this week, the Russian carrier stated, "Aeroflot therefore robustly denies these baseless allegations.
"Aeroflot does not place geographical restrictions on where its cabin staff may fly and it does not restrict flight time for members of staff based on age or any other physical attributes, such as appearance.
Aeroflot also claims that Ms. Magurina still serves on international and domestic flights, and that their investigation has found "no evidence to support her allegation. Hundreds of Aeroflot's cabin crew are aged over 40 and regularly work on international flights to destinations in North America, Europe, Japan, China and elsewhere," the statement continued.
"The claim that the expert medical commission has been instructed to remove 'old and ugly' cabin crew from flight duties is untrue."