Rock slide closes 2 miles of Zion National Park scenic drive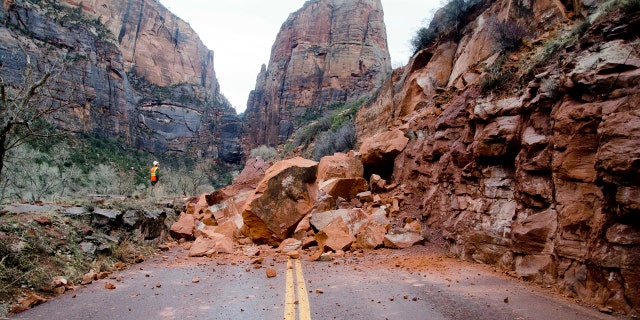 A rock slide has closed about two miles of a scenic drive inside Zion National Park in southern Utah.
Nobody was injured, but officials say Zion Scenic Drive is impassable just north of Zion Lodge and will remain closed until further notice.
Park officials say the slide occurred late Friday, covering both lanes of the road with about 200 tons of massive boulders and debris that stretch about four car lengths.
It's not immediately known when the closed stretch of road will reopen.
Park officials say workers and geologists must wait for the area to dry out and assess the damage before removing debris and reopening the road.
Officials say visitors should expect crowded road conditions and parking through the weekend.
Other landslides have closed two trails in the park.