Restaurants in unexpected places
We love good food here at Condé Nast Traveler. But we can't lie—location matters, too. And there's no doubt we'd go out of our way to visit a restaurant in an an amazing and unexpected location—like the ocean floor, perhaps, or inside an ice castle...
1. Under the sea: Ithaa Undersea Restaurant Rangali Island, Maldives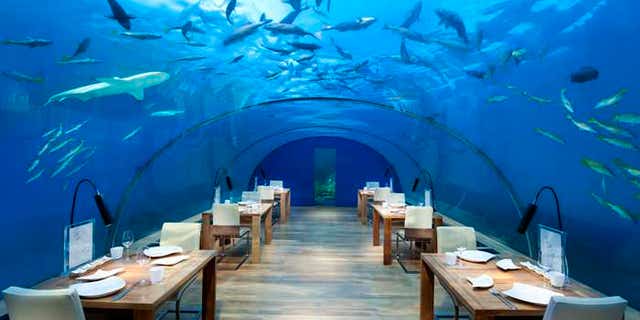 Situated more than 16 feet below sea level in the Indian Ocean, this glass-enclosed spot cost about $5 million USD to construct. Patrons can scope 180-degree views of coral reefs and a wide variety of fish, as well as manta rays, sharks, and other aquatic inhabitants.
2. In an ice castle: LumiLinna Snowcastle Restaurant Kemi, Finland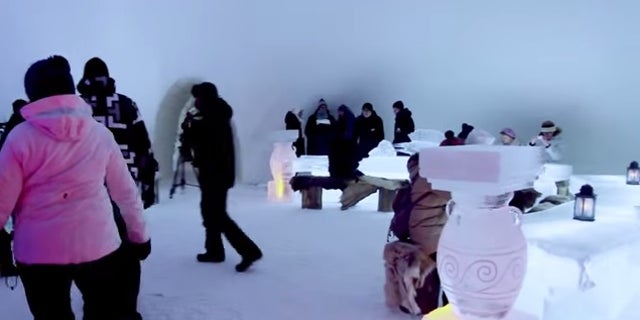 Don't even think about ditching your coat once you're inside; the food served may be warm, but the temp at this eatery is a steady -5 degrees Celsius (23 degrees Fahrenheit). Typically open from January through April—for as long as the weather hovers around -8 Celsius (about 18 degrees Fahrenheit)—this icy architectural wonder is reconstructed every year from a special set of molds.
3. In a tree: The Dining Pod Koh Kood, Thailand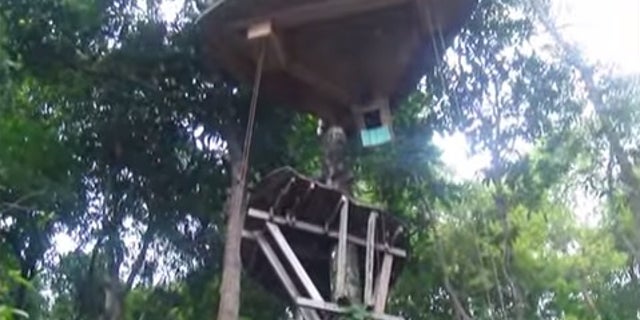 The barefoot-chic Soneva Resorts are all about the surrounding turquoise waters, and the company has made water part of its commitment to doing the right thing. Soneva banned imported bottled water and instead sells its own water in reusable glass containers. The benefits are twofold: It eliminates carbon emissions from transporting plastic bottles, and 50 percent of the water revenue helps fund global water projects. More than $600,000 has been raised so far, helping about 600,000 people in 52 countries.
4. On a remote rock: The Rock Zanzibar, Africa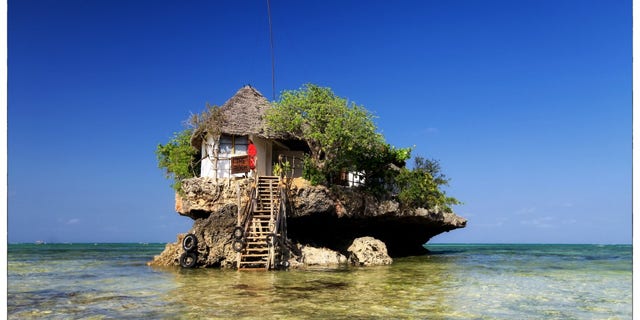 What began as a fisherman's post off the coast of Michanvi Pingwe beach has become the location of one of Zanzibar's most iconic seafood restaurants. During low tide, guests can walk from shore, but during high tide, the eatery provides boat service.
5. On the side of a cliff: Aescher Wasserauen, Switzerland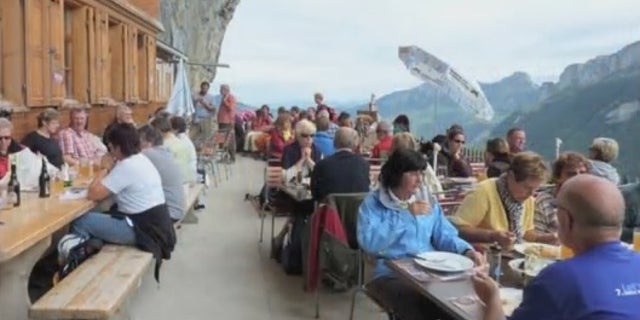 The Alpine altitude won't be the only thing taking your breath away at this cliffside chalet; the cable car ride up is just as amazing/terrifying. But even if you're wary of heights, the mountain views will be worth braving the trek.
See more restaurants that are in completely unexpected places.
More from CNTraveler
15 Places You Won't Believe Actually Exist
Tourist Attractions That Are Actually Worth the Wait
The Most Dangerous Trips in the World
10 Outrageous Celebrity Wedding Destinations – and How to Visit Them