Reasons why you should take a trip for the holidays
Christmas is often considered a stay-at-home, family holiday, but many of us travel insiders know that it can be one of the best times to vacation.
And those lucky vacationers who can work in a getaway are in for a treat. With some of the lowest prices of the year across the country and festivities to delight, it's the perfect time to travel.
The options on where to go to get a steal are really endless. Most of the popular destinations (and beyond) are offering 4-star hotels well under $100.
So, whether you're looking to spend some holiday time in the mountains, on the beaches or in another country entirely, here are five of the top destinations to help inspire would-be trip-takers. Who knows? We may just run into each other. Happy holidays everyone.
1. Fort Lauderdale, Florida: Spend Christmas beachside with seasonal deals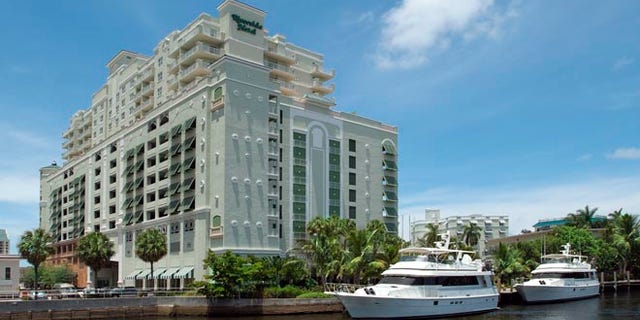 The white sand beaches of Fort Lauderdale give a whole new meaning to what a "White Christmas" can be. There's a certain novelty to spending the winter holiday on sunny shores, and Fort Lauderdale is the perfect destination to take advantage of the warmer weather.
While the beaches are always a draw for tourists, the crowds are typically less heavy here than in Orlando, where the theme parks lure guests from throughout the country for holiday festivities. So, travelers are sure to find great hotel deals over the holiday. Additionally, Spirit Airlines recently increased the number of flights to Fort Lauderdale, which is resulting in some steep price drops on airfare.
Sample Deal: $98 per night for a 4-star hotel in Las Olas - Downtown - Port Everglades area for stays 12/23 – 12/27/13.
2. Denver, Colorado: A classic "White Christmas" location with deep savings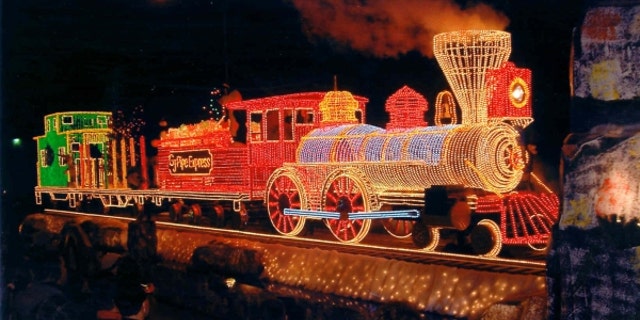 Denver is a great choice for travelers looking for a true wintery getaway. The Mile-High City plays host to picturesque landscapes and a slew of holiday activities. Travelers in search of some Christmas pageantry can catch the Denver Parade of Lights, where fluorescent floats brighten the Denver streets, or they can hit the slopes at Loveland ski resort. It's only a short drive from downtown Denver, and offers some of the most memorable snowboarding and skiing experiences in Colorado.
Although the snow is in great condition at this time of year, the month of December also happens to fall right in the middle of Denver's off season. With less crowding than in summer, and lots of people out in the mountain resorts, it's the perfect time for deals on hotels and live entertainment.
Sample Deal: $73 per night for a 4-star hotel in Greater Downtown Denver area for stays 12/23 – 12/27/13.
3. Prague, Czech Republic: A European deal destination with more than Yuletide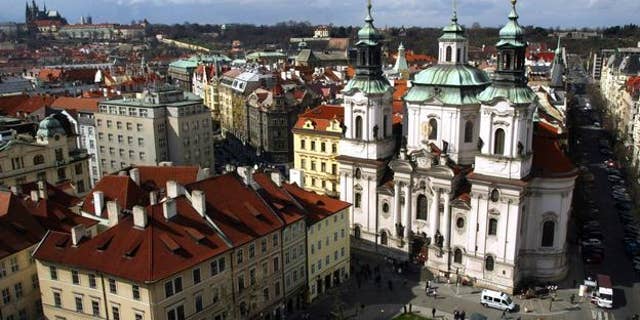 Those interested in a European getaway with centuries-old Christmas traditions should consider Prague. During the holiday season, the streets of this Czech capital are brightened by the glow of traditional Christmas markets. While visitors can shop for memorabilia, the markets are also a great way to soak in the European holiday customs, whether it's by watching bakers prepare some Christmas pastries, or just enjoying the beauty of a handcrafted nativity scene. Luckily for Christmas travelers, these gorgeous sights are also available for a great price: Prague's off season is actually in full swing during the month of December, so visitors can score 4-star rooms at deeply discounted prices.
Sample Deal: $28 per night for a 4-star hotel in Prague Southeast area for stays 12/23 – 12/27/13.
4. Toronto, Ontario – A premier Canadian getaway that won't break the bank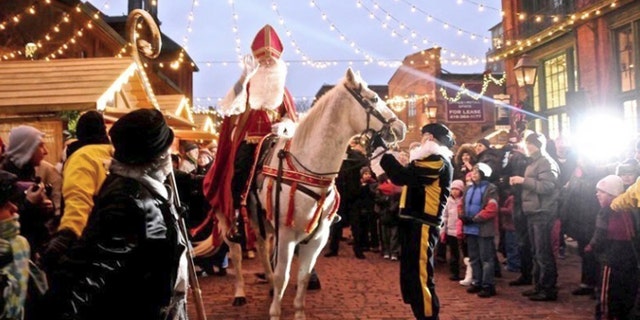 Prague might be home to traditional European Christmas markets, but Toronto offers one of its own. The Toronto Christmas Market is a massive event at The Distillery Historic District that lasts longer than two weeks and acts as a sort of "home base" for all things holiday-related. From live music, to an epic Christmas tree, to carolers and hand-made souvenirs, this is a multicultural, multi-dimensional holiday event which welcomes all kinds of visitors.
After spending some quality time at the Christmas Market, travelers can also spend time, and maybe some money, at PATH – the largest underground shopping and entertainment center in the world which runs just below Downtown Toronto. The month of December through the New Year is actually shoulder season in Toronto, so in addition to offering some spectacular holiday events, it's also a great place to find some yuletide discounts.
Sample Deal: $83 per night for a 4-star hotel in Downtown Toronto West area for stays 12/23 – 12/27/13.
5. Portland, Oregon: A well-rounded holiday paradise at a fraction of the price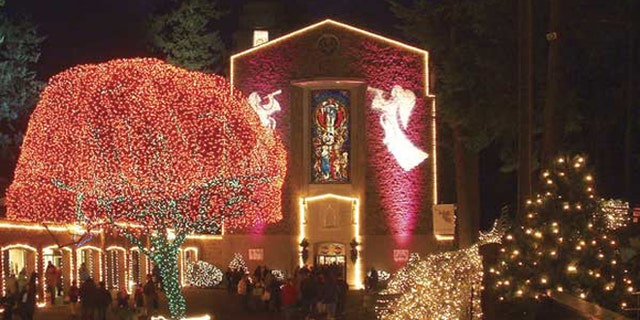 Portland's off season begins in November, so now is a prime time to find great hotel deals. However, even though there aren't as many travelers heading to the city for the holidays, there are still plenty of activities for families looking for options. For example, travelers can shop in the downtown area, enjoy a variety of cuisines from around the world at one of the city's popular food cart districts, or head just outside of Portland to Mt. Hood for ski slopes.
Those seeking out a Christmas celebration will find that the "Rose City" decks many of its attractions in holiday attire as well. The Oregon Zoo, Portland Courthouse Square, and "The Grotto" botanical garden all get decorated in lights and ornaments from top to bottom, and help to make the season bright for all types of visitors. Plus, with temperatures rarely dipping under freezing and only occasional snowfall in downtown, travelers can enjoy the crisp outdoor air while taking in the holiday festivities.
Sample Deal: $99 per night for a 4-star hotel in Downtown Portland area for stays 12/23 – 12/27/13.
Hotel sample rates are based on searches made on Hotwire.com on 11/19/13 for stays 12/23 – 12/27/13.