Qatar Airways CEO apologizes for saying airlines need to be run by men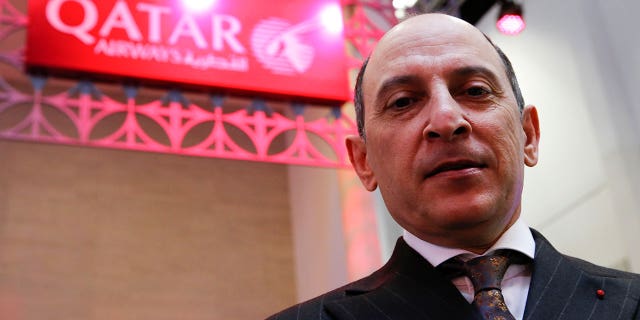 NEWYou can now listen to Fox News articles!
The CEO of Qatar Airways has been verbally grounded by critics angry with his recent statement that airlines must be led by men because "it is a very challenging position."
Akbar al-Baker made the controversial declaration Monday during the annual conference of the International Air Transport Association (IATA), an organization that Bloomberg describes as "one of the world's biggest boys' clubs."
Al-Baker is the new chairman of the board of governors of IATA, where only six of its 280 members have female chief executives, BBC reports.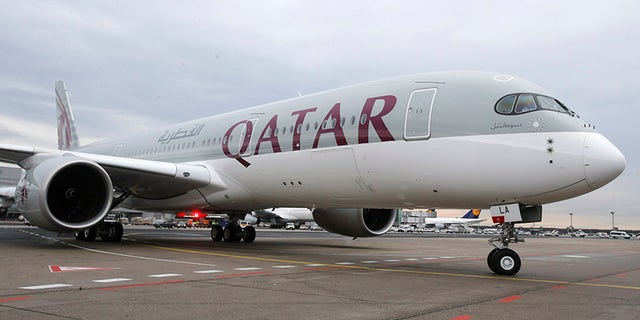 Discussing gender inequality within the male-dominated aviation industry at the event, held this week in Sydney, the airline exec told reporters regarding Qatar Airways that "of course it has to be led by a man because it is a very challenging position," as quoted by Fox Business.
OWNER OF DOG WHO DIED DURING DELTA LAYOVER ACCUSES AIRLINE OF 'COVER-UP'
Reportedly met with loud boos and groans on the spot, the 56-year-old was quick to make amends via Qatar's Twitter page the next day.
"I would like to offer my heartfelt apologies for any offence caused by my comment yesterday, which runs counter to my track record of expanding the role of women in leadership throughout the Qatar Airways Group and has been sensationalized by the media," al-Baker said in a statement released June 5.
He went on to point out that women comprise 44 percent of the Qatar Airways workforce, describing the carrier as a "pioneer" in the region through its commitment to gender equality in the workplace.
From being the first carrier to employ female pilots to promoting female engineers and senior vice president positions, he mused that "Qatar Airways is made stronger by its female employees for whom I hold in nothing but the highest regard."
PHOTOS SHOW DAMAGE TO AMERICAN AIRLINES PLANE FROM HAIL STORM FOLLOWING EMERGENCY LANDING
Further clarifying his remarks in an interview with Bloomberg, al-Baker said that he was "only referring to one individual, I was not referring to the staff in general," Fox Business reported.
FOLLOW US ON FACEBOOK FOR MORE FOX LIFESTYLE NEWS
This isn't the first time that al-Baker has left mouths agape with an apparent bias against women.
In July 2017, the CEO caught heat for describing American flight attendants as "grandmothers" while boasting that Qatar's cabin crew members were an average age of 26 years old. In June 2015, Qatar Airways was called out for a policy that barred flight crew from getting married or pregnant, Reuters reported.