Qantas passenger gets a side of feet with his in-flight meal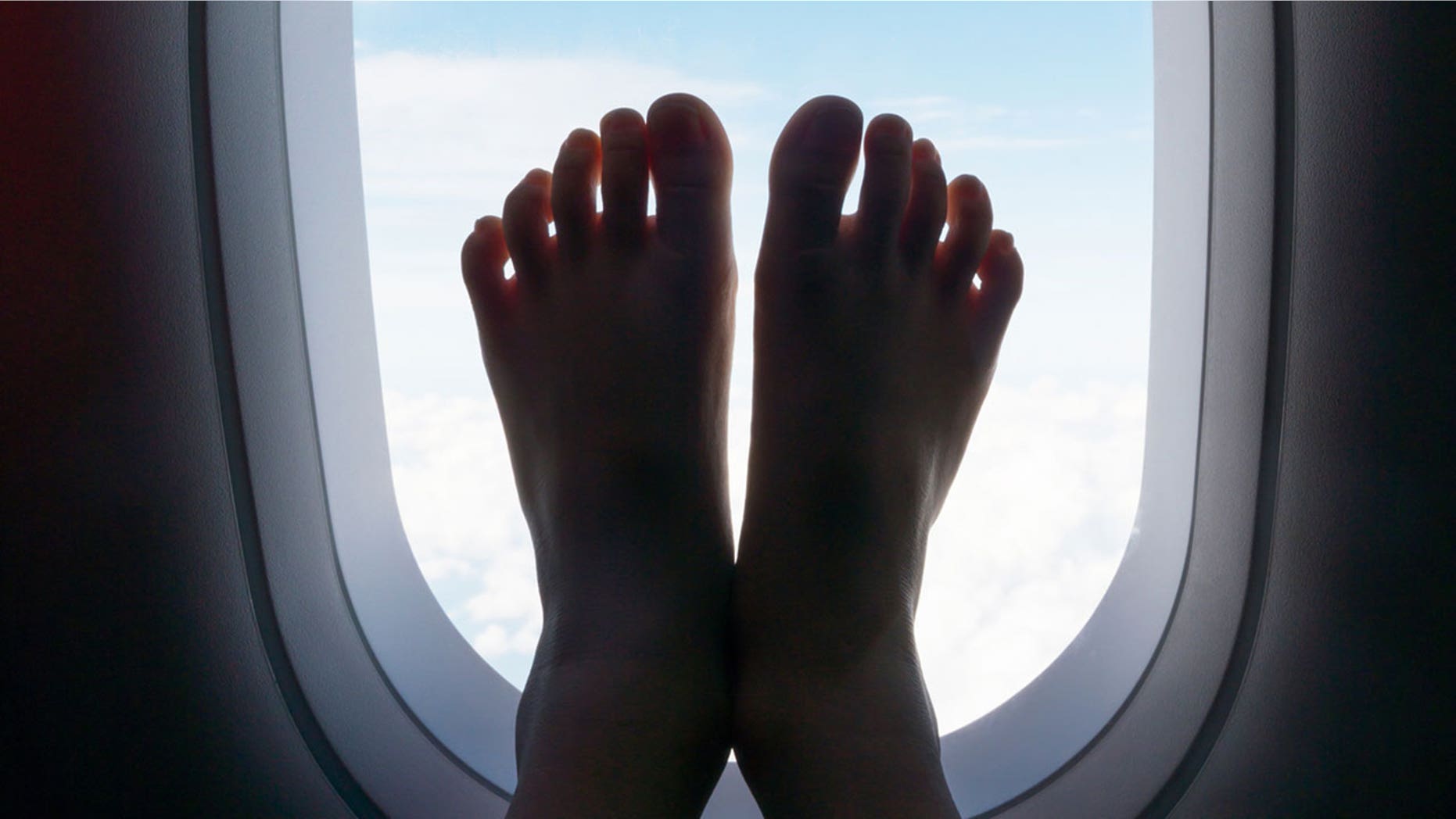 A Qantas passenger has shared a photo of his in-flight dining experience — featuring a woman's foot.
According to his post on Reddit, in a controversial move to try and stretch out in economy, the audacious passenger in front decided to sit backwards during the flight, poking her leg through the space between the seats — leaving her foot dangerously close to his meal.
"Nearly stuck her big toe in my meal," the man wrote on Reddit.
THE TRUTH ABOUT GERMS AND AIRPLANES
"At one point this ignorant beast had her legs across half the narrow walkway causing stewardesses to navigate around her," he added.
The post certainly hit a nerve with other Reddit users who know the pain of cramped economy seating.
"Gross! You should have said something — people need to know that is not OK. Everyone but children are cramped in those conditions but you aren't allowed to encroach into anyone else's meager space," wrote one user.
Others had suggestions of what he should have done to teach the woman a lesson.
"Just accidentally dribble some sauce on her foot. Repeat as necessary until she moves it," wrote one person.
"You should've chomped on her toe. I guarantee she wouldn't have done that again."
THE GROSSEST THINGS FLIGHT ATTENDANTS HAVE SEEN PASSENGERS DO
This isn't even the first time another passenger's foot has ruined a flight.
Last month, a Nevada woman's hilarious video of her reaction to the passenger behind her sharing her armrest with their feet went viral.
"Hell no, she would have got my elbow to her feet," one enraged traveller commented on the video.
And earlier this year, a San Francisco woman thought she had struck gold when she arrived on her JetBlue flight to find two empty seats next to her.
But her luck soon turned to torment when two swollen feet came from behind to rest on the armrests of the seat in front, and next to her.
FOLLOW US ON FACEBOOK FOR MORE FOX LIFESTYLE NEWS
Will people ever learn?