Portland airport installs movie theater to relax weary jetsetters
Many travelers are familiar with the inflight movie but what about an airport terminal flick?
Passengers at Oregon's Portland International Airport (PDX) can now sit back, relax and enjoy a show, all while waiting for a flight.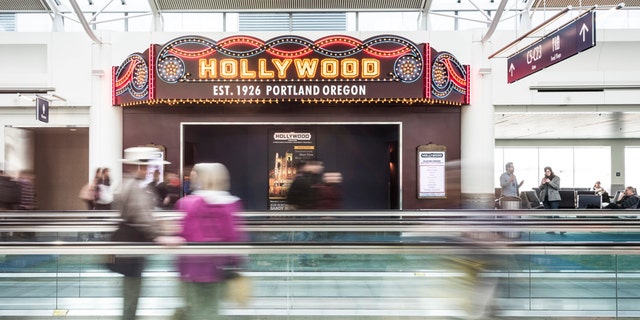 Alison Hallett, director of marketing and community engagement of Portland's Hollywood Theatre, told Fox News that the new 17-seat microcinema, located on Concouse C, is well-attended and, so far, fliers and workers seem to be thoroughly enjoying the chance to just relax.
The new PDX cinema is free of charge and offers hour-long G-rated short films by Oregon filmmakers that run around the clock. The theater boasts a $200,000 and state-of-the-art projection and sound, thanks to a top-notch crew of technical partners, many of whom donated equipment and time. "It came together with a support a huge array of people from the community. We didn't expect it to reach the level that it did," Hallet says.
AIRLINES, AIRPORTS MAINTAIN NORMAL OPERATIONS AMID NATIONWIDE PROTESTS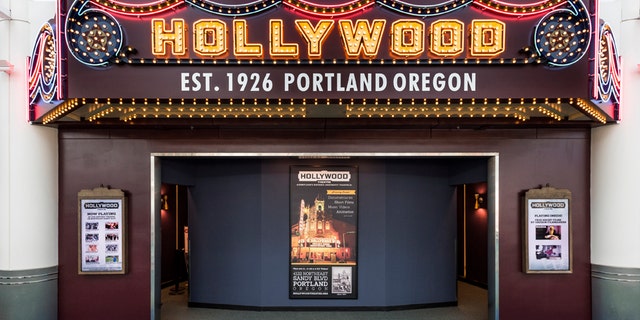 Executive director of the Hollywood Theater, Doug Whyte, told Fox News that learned about the idea from some theaters in Dusseldorf and Hong Kong and thought it would be a good fit in Portland. "Portland International brings a lot of local businesses in, but we don't have long layovers, so I thought short films would work. We approached them, and thankfully they went for it. That was three years ago," he said.
"I'd say we have a blockbuster here," Vince Granato, chief operating officer of the Port of Portland, which operates the PDX airport told USA Today. "We want to make sure a passenger's entire journey — from the roadway to the runway — is great."
Hallet says there's a similar space at the Minneapolis-St. Paul International Airport, not a theater, but a sort of screening lounge. "But as a standalone theater, there's nothing like this in the U.S.," she adds.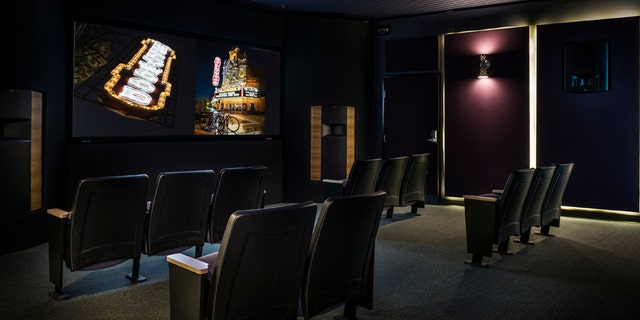 The Minneapolis St. Paul space seats 150 and offers an eight-screen display that can be rearranged to accommodate art exhibitions, literary readings and other events.
Whyte explained to USA Today that the new attraction isn't just for travelers. "We expect many people who work at the airport to use it too."
"It's been at least two years from conception to opening. Working in airports is complicated. It's a surprise more of these don't exist, except when you consider the logistics," Hallet says.
In addition to the airport's film shorts program, the new microcinema is planning to use the venue for live performances and special events.
HAWAII-BOUND FLIGHT DIVERTED TO LAX AFTER DISPUTE OVER COST OF BLANKET
"Portlanders are very proud of their airport, art scene, and artists, that combination makes Portland a great location for this. We're going to see folks start creating things just for the theater.
"The next step is to see what we can do with the space and film content. Maybe wrangle a musician to come by, there's a lot of possibilities," Hallet says.
Whyte says the thing that's most exciting is to expose local filmmakers to a broader audience. "Where literally thousands of people will be watching their films on big screens with great sound," he said.