Outlet sticker prank drives passengers nuts at Miami airport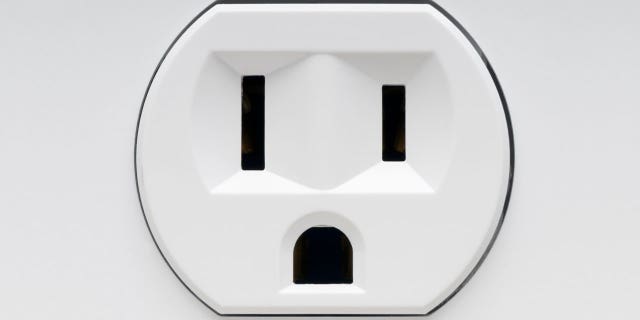 NEWYou can now listen to Fox News articles!
Bored traveler David McDonald has found a novel (if slightly nefarious) way to pass the time at airports.
Prior to his Wednesday afternoon flight from Miami to London, McDonald made himself a sticker that looked exactly like an electrical outlet. Later, upon arriving at Miami International Airport, he placed the sticker in an outlet-deficient area of the terminal, then sat back and waited for an unsuspecting passenger to fall for his prank.
LAX PASSENGERS CAUGHT SMUGGLING $50K OF METH IN UNDERWEAR
And naturally, once McDonald got the chance to try out his trick, he was ready to film the hijinks that ensued:
Just like McDonald predicted, empty outlets were scarce enough that at least two of his fellow passengers fell for the gag, each of whom repeatedly tried to jam their phone chargers into the sticker.
According to the prankster, his marks weren't even that miffed. Once they figured out what was going on, McDonald says they played along for the benefit of future victims.
"After I was done videotaping, I told them what I did and they all laughed," McDonald told ABC News. "And we acted like nothing happened and waited for the next person to try it."
McDonald also told the site that he first got the idea during a chat with his co-workers.
"We talked about how outlets are always scarce at the airport," McDonald said. "We thought a sticker would be a great idea to pass time."
Luckily, McDonald worked with a few graphic designers that could help him bring their idea to fruition.
FOLLOW US ON FACEBOOK FOR MORE FOX LIFESTYLE NEWS
After news of his prank went viral, McDonald announced on Twitter that he's selling his stickers on Amazon for $3.99 (plus $3.95 for shipping). His next step is to make stickers with European-style outlets on them, he tells ABC News, so the entirety of Europe can get in on the fun.
McDonald also revealed that he plans on traveling again next week, so airline passengers in the Miami area should be wary of available outlets that look a little too good to be true.