'Outlander' actor says United crew was joking about stowing dogs in overhead bins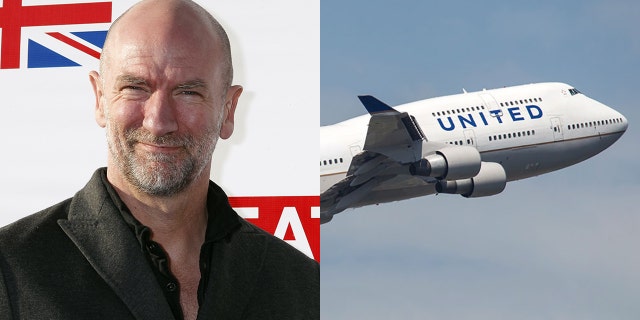 Scottish actor Graham McTavish says his recent flight with United Airlines was "rubbish," claiming to overhear the crew make jokes about stuffing dogs into the overhead bins — just days after United was accused of forcing a woman to stow her French bulldog in an overhead bin, where it ultimately died.
"Sorry, but my journey with @united today was rubbish," tweeted McTavish on Friday evening. "Crew on the NOLA/ Chicago leg making jokes about dogs in the overhead, and then plain rude on the delayed Chicago/Vancouver flight."
UNITED AIRLINES MISTAKENLY SENDS DOG TO JAPAN INSTEAD OF KANSAS
McTavish, who has appeared on Starz's "Outlander" and AMC's "Preacher," further suggested that a crew member on the latter flight approached him and said, "If you want lunch, you'd better get that [tray] table out."
"Just makes a bad experience worse, guys," he added.
McTavish did not elaborate on the joke he says he overheard on the first flight, but many of his followers were quick to speak out against United alleged behavior in the comments.
United has since confirmed that the airline is trying to contact McTavish as part of its investigation into the matter.
"We are concerned by Mr. McTavish's experience and take these claims seriously," the airline said in a statement obtained by Fox News. "We have reached out to him directly to get the facts and are speaking with other customers and our crew to learn more."
United ran into trouble for reportedly forcing passenger Catalina Robledo to stow her dog in an overhead bin last Monday, during a flight from Houston to New York. The French bulldog, named Kokito, was found unresponsive after being removed from the overhead bin.
DEMOCRATIC LAWMAKER TO INTRODUCE BILL TO PROTECT PETS ON FLIGHTS
Robledo's 7-year-old daughter said the flight attendant later claimed she didn't know there was a dog in the woman's bag, though the young girl disputed this. United later accepted responsibility for the incident.
"This was a tragic accident that should never have occurred, as pets should never be placed in the overhead bin. We assume full responsibility for this tragedy and express our deepest condolences to the family and are committed to supporting them," said United spokesperson Maggie Schmerin following the dog's death.
FOLLOW US ON FACEBOOK FOR MORE FOX LIFESTYLE NEWS
Just one day after the incident with Kokito, United was again blasted for its handling of pets, this time for accidentally sending a family's German shepherd to Japan instead of Kansas. Further, on March 15, a United flight bound for St. Louis was diverted to Akron, Ohio, after the crew discovered a dog had been loaded into the plane's cargo area "by mistake."