Once-majestic cruise ship, the S.S. United States, could be 'America's Flagship' once again
She's the largest luxury cruise liner ever built in the United States using all American products and by American workers: Meet "America's Flagship," the S.S. United States.
Christened on June 23, 1951, the S.S. United States made her maiden voyage on July 3, 1952. But even more dazzling than her size and beauty was the speed at which she could transport passengers across the Atlantic. During trials, the S.S. United States broke speed records as she cut through the rough seas at 44 miles per hour.
The majestic vessel was also 100 feet longer than the Titanic — if stood on end, she would be as tall as the Chrysler Building in New York City.
CRUISE PASSENGER BOOTED FOR STAGING 'MUTINY' OVER CANCELED ITINERARY
Today, however, the once-majestic ship is rusting away — and in major disrepair — in a Philadelphia shipyard. But if one grassroots group called the S.S. United States Conservancy gets its way, she'll set sail once again and keep her proud legacy alive.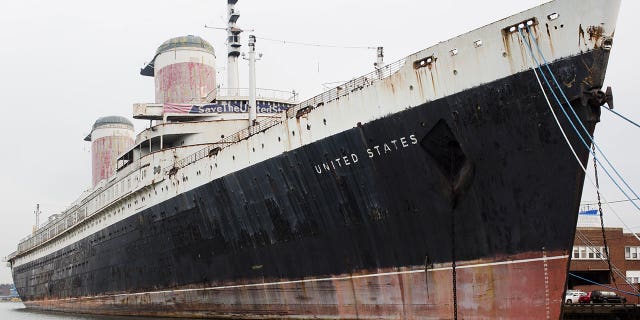 Tom Basile, a spokesman for the Conservancy, knows just how special this ship is, both for the quality of its craftsmanship and its historical significance.
"It represents who we are as a country when we're at our very best," said Basile. "That's what the United States means to so many people, us being able to come together and do something that is really powerful and really special. And back in the '50s, and the beginning of the Cold War, that's what this ship symbolized to America and to the world."
The ship's architect, William Francis Gibbs, had originally made a painstaking effort to craft the S.S. United States as a symbol of American ingenuity, pride and prestige. His granddaughter, Susan Gibbs, remembers her grandfather being "smitten" with his creation, saying, "He really saw this as a patriotic contribution. He was quite competitive, and back in the early days when the European liners were dominating the seas, he really felt America should win that race."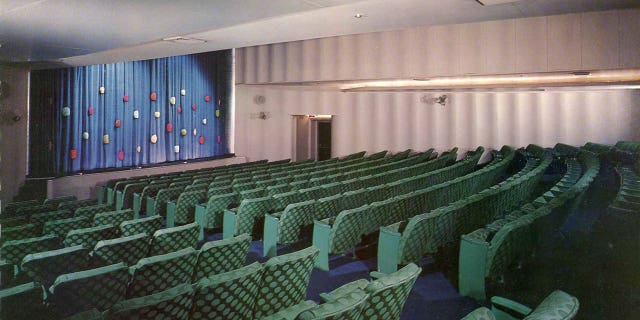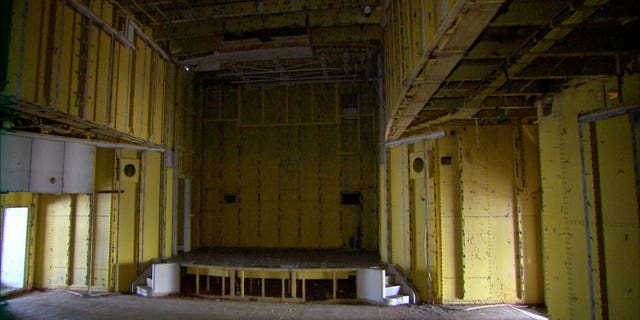 WHY A TRIP TO CHARLESTON SHOULD BE ON EVERY TRAVELER'S BUCKET LIST
Not only was the ship the most luxurious, patriotic way to get from America to Europe, but it also functioned to keep our country safe. "She was a top secret ship in addition to a luxury liner" recalls Gibbs. "She was a Cold War asset that could be quickly converted into a troop ship if needed."
Thankfully, the vessel was never needed by the military during the Cold War, but it's availability was undoubtedly appreciated.
During her reign, the S.S. United States carried more than 1.5 million passengers across the Atlantic, including celebrities like Marlon Brandon, John Wayne and Marilyn Monroe. She also hosted four presidents, which is more than any vessel to date: Eisenhower, Truman, Kennedy and even Bill Clinton (before he was elected) president were all passengers.
But after a 17-year-career from 1952 to 1969, and 800 transatlantic crossings, the S.S. United States retired to its less-than-ideal digs in Philadelphia. And since it currently costs about $60,000 per month to store the S.S. United States in its shipyard, the Conservancy wants to raise enough money to restore the ship and put her back in the ocean, where she can serve as a hotel, a shopping mall or a museum.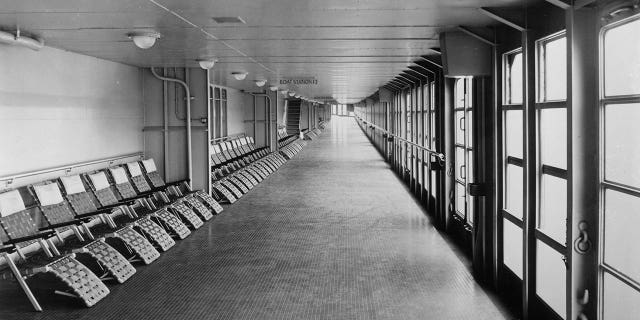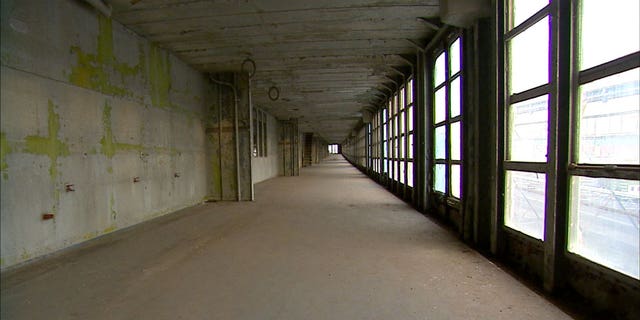 FOLLOW US ON FACEBOOK FOR MORE FOX LIFESTYLE NEWS
Having never taken government money, the S.S. United States Conservancy says time is running out and now it's time for action, and they're calling on none other than our president to make the call.
"We need the president to take notice and congress to take notice … we can work together as a nation to save 'America's Flagship,'" said Basile.
Inspired to donate to the Conservancy's cause? Interested parties can find more information at WeAreTheUnitedStates.org.