NYC's 'Summer of Hell' begins at Penn Station; commuters warned of delays and cancellations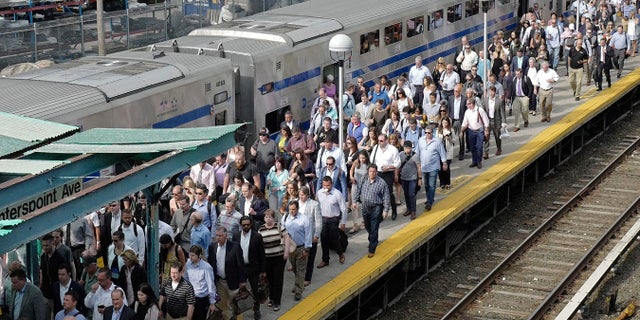 Commuters traveling into New York City have been warned that they could face extensive delays or cancellations due to Amtrak beginning construction Monday to fix tracks and signals in Penn Station.
The construction is expected to last about eight weeks and will affect the Long Island Rail Road, New Jersey Transit and Amtrak.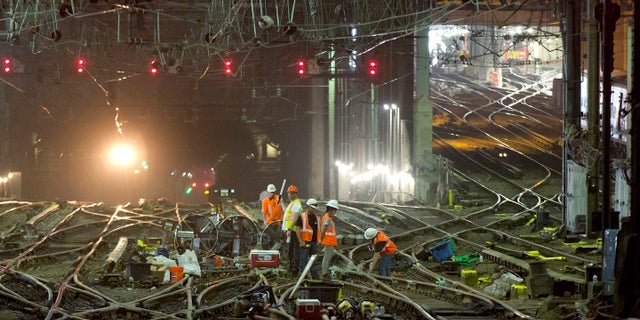 Gov. Andrew Cuomo D-NY predicted the construction will make for a "summer of hell."
The repairs were initially scheduled for nights and weekends over a few years, but recent derailments and other problems that spotlighted the station's aging infrastructure convinced Amtrak to accelerate the work schedule.
TRUMP, SON PUSH BACK ON NY TIMES STORY SUGGESTING RUSSIAN COLLUSION
"SUMMER OF HELL": Rail repairs at NYC's Penn Station starts today, forcing 650k commuters to find alternative ways in and out of the city pic.twitter.com/ghH8lQyoD0

— FOX & friends (@foxandfriends) July 10, 2017
Monday morning's rush began with no unusually large crowds and without any apparent major problems.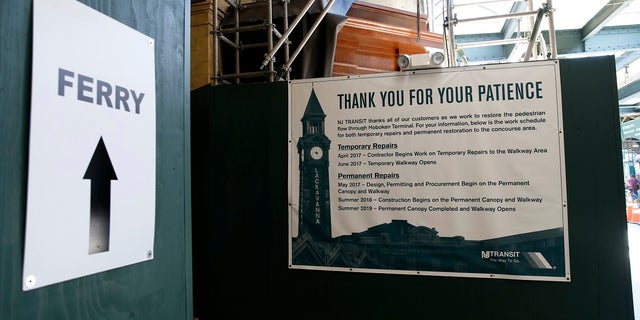 "So far, so good," David Peter Alan, with the transit advocacy group the Lackawanna Coalition, said at NJ Transit's Hoboken Terminal. "So far more smoothly than I expected. I expected a chaotic scene."
New Jersey Transit is diverting some rush hour trains to Hoboken, where passengers can switch to trains operated by the Port Authority of New York and New Jersey, or to ferries.
For several hundred thousand commuters on the Long Island Rail Road and New Jersey Transit — as well as Amtrak passengers who ride between Boston and Washington, D.C. — the Penn Station work means fewer trains during peak periods, the result of track closures to accommodate repairs.
US ARMY SOLDIER CHARGED IN KILLING OF WIFE, NY STATE TROOPER AFTER DOMESTIC DISPUTE
Penn Station, which Amtrak took over in the 1970s, handles twice as many daily train movements, about 1,300, as it did then. Roughly, 600,000 people pass through each day on trains and New York City subways.
Authorities have asked commuters to give themselves more time to travel until the end of August when work is scheduled to be completed.
The Associated Press contributed to this report.