NFL player Jermaine Gresham praised online for paying desperate passenger's bag fee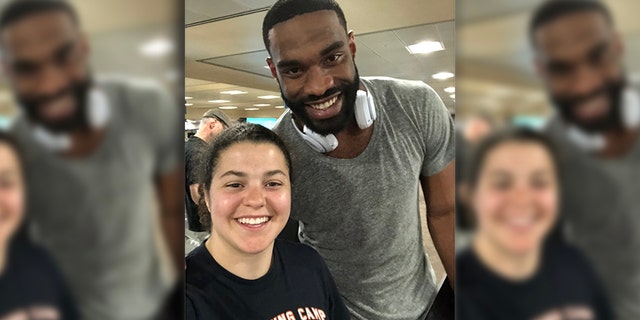 Arizona Cardinals tight end Jermaine Gresham came to the rescue when an unexpected baggage fee almost kept journalist Delilah Cassidy off the flight – and his actions have gone viral on Twitter.
Cassidy was returning from Europe on an American Airlines flight, she wrote on her Twitter, when she was hit with a new policy from the airline that requires certain passengers to pay for carry-on bags.
Unfortunately, Cassidy was not prepared for the extra $50 expense.
As Cassidy shares in her tweets, the gate agent told her she would not be able to board. That's when Gresham came in and offered his card to the agent to pay for Cassidy's bag.
Cassidy said once she boarded the plane she tried to give Gresham some cash, but he refused.
Cassidy was touched by Gresham's actions and hopes her story will help others spread joy.
FOLLOW US ON FACEBOOK FOR MORE FOX LIFESTYLE NEWS
Since posting her exchange with the selfless football player, her tweets have gone viral. Her sweet story has even prompted his teammates to jump in with praise of Gresham's character, saying the athlete has "always been solid."