New report ranks healthiest US airport food options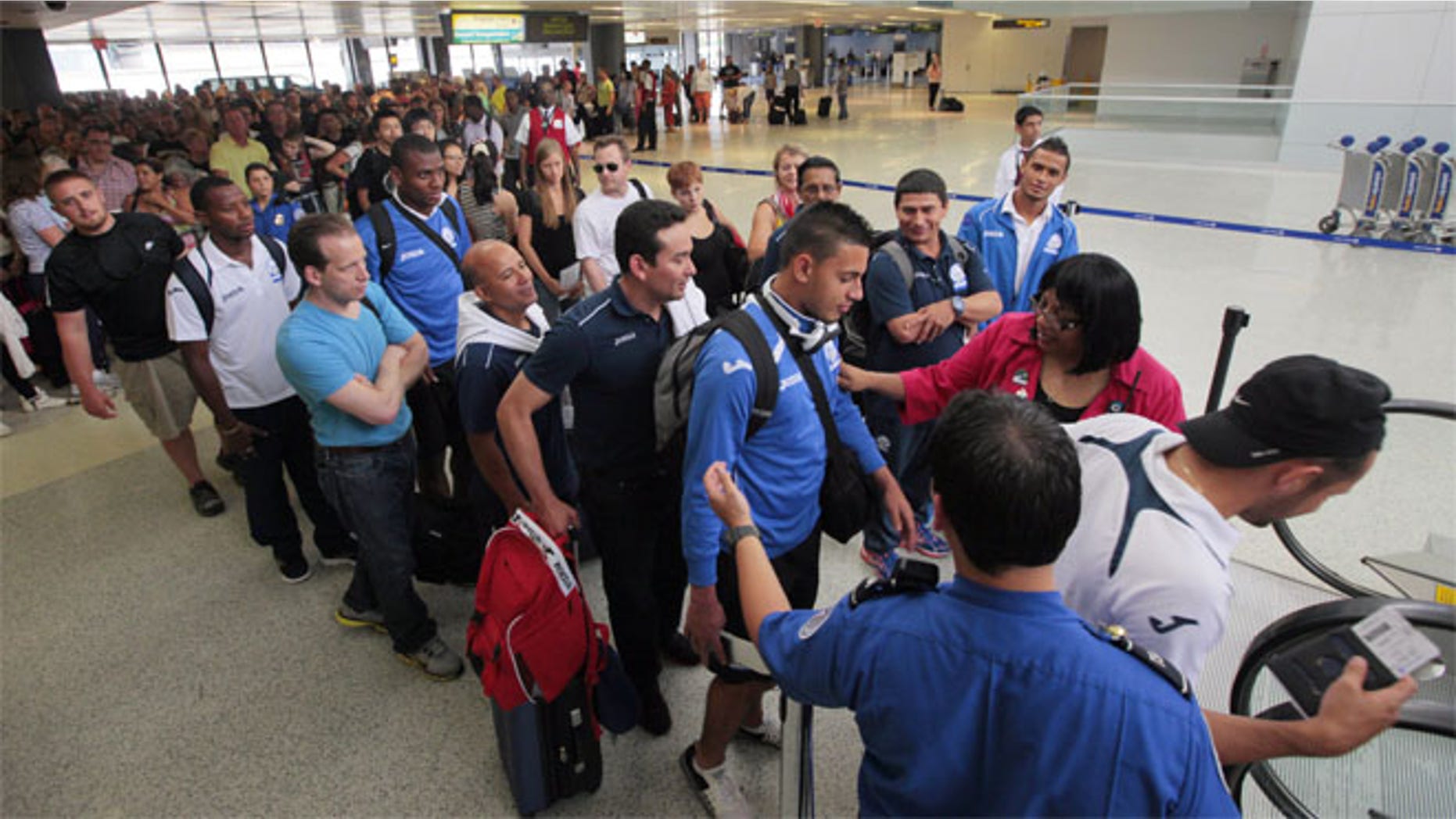 Traveling by air and eating healthy rarely go hand in hand, but when it comes to airport food, the tides are turning say some doctors.
According to the annual survey by the Physicians Committee for Responsible Medicine (PCRM), 76 percent of restaurants in 18 of the nation's busiest airports offer at least one low-fat, cholesterol-free, vegetarian meal.
The PCRM says that the overall trend is toward offering passengers the nutritious meals to keep passengers from getting sick and to deal with the stress of air travel.
The report proclaimed Newark the nation's healthiest airport for the first time with a score of 92 percent. The biggest loser was San Francisco International Airport, down 19 points from last year.  Chicago O'Hare International Airport got the most improved, with a 13-point increase in the number of restaurants offering a healthy option. In last place, the airport where you don't want to get stuck for a prolonged period of time is Hartsfield-Jackson Atlanta International Airport.
"Healthful vegetarian meals at airports across the country are just the ticket for traveling light this holiday season," says PCRM director of nutrition education Susan Levin, M.S., R.D in a release. "But some airports still serve too many greasy cheeseburgers and slices of pepperoni pizza that leave passengers feeling grounded."
PCRM dietitians look at restaurant menus at 18 airports. Each airport's score was calculated by dividing the number of restaurants offering at least one healthful option by the total number of restaurants. Snack food kiosks and small coffee shops were not included in the review. A restaurant was rated as healthful if it served at least one low-fat, high-fiber, cholesterol-free breakfast, lunch, or dinner entrée.
| | | |
| --- | --- | --- |
| Airport | Score | Healthful Restaurants/Total Restaurants |
| 1. Newark Liberty International Airport | 92% | 56/61 |
| 2. Las Vegas McCarran International Airport | 91% | 49/54 |
| 3. Detroit Metropolitan Wayne County Airport | 90% | 52/58 |
| 4. Houston George Bush Intercontinental Airpo | 87% | 53/61 |
| 5. (tie) Chicago O'Hare International Airport | 84% | 81/97 |
| 5. (tie) Miami International Airport | 84% | 63/75 |
| 6. (tie) Orlando International Airport | 82% | 36/44 |
| 6. (tie) Washington Dulles International Airport | 82% | 32/39 |
| 6. (tie) Phoenix Sky Harbor International Airport | 82% | 49/60 |
| 7. Dallas/Fort Worth International Airport | 81% | 76/94 |
| 8. (tie) Minneapolis-St. Paul International Airport | 78% | 51/65 |
| 8. (tie) Charlotte Douglas International Airport | 78% | 35/45 |
| 9. (tie) San Francisco International Airport | 77% | 53/69 |
| 9. (tie) Denver International Airport | 77% | 47/61 |
| 10. (tie) Los Angeles International Airport | 76% | 38/50 |
| 10. (tie) Baltimore/Washington International Airport | 76% | 29/38 |
| 11. Ronald Reagan Washington National Airport | 69% | 24/35 |
| 12. Hartsfield-Jackson Atlanta International Airport | 58% | 45/78 |